Signs of the time: Reality of our Democracy
by HUMRA QURAISHI
December 19 2020, 8:00 am
Estimated Reading Time: 7 mins, 3 secs
The images of my farmers sitting on the borders of the capital city, braving it out, make me despair, says Humra Quraishi
Winter is peaking here, in and around New Delhi. After all, the farmers are not asking for the moon but only making a few legitimate demands. To put in the most comprehensive words - the farmers of the country are unconvinced with the three Farm Bills passed without prior consultations with them, and they want them rolled back so that fresh Bills are drafted with adequate and desired amendments.
The government seems in no mood to listen to their demands despite the fact that they are wary of the agitation now getting into its fourth week. Minister after leader is appearing to be defensive, at times even looking rattled, oscillating between using words to placate and calling the agitating farmers 'Tukde-Tukde' gang. It is obvious that nothing that they are saying seems to be working. No doubt that activist Medha Patkar's and Akali Dal's Sukhbir Singh Badal's apt rebuttal to those 'tukde tukde gang' comments was much needed.
Although every effort being made by authorities is aimed to create divides, the farmers' agitation has already acquired dimensions of a large scale movement, cutting across regional and religious splits. A farmer quipped, "Why do you think there would be no winter session of the Parliament? Simply because the BJP and allies are apprehensive facing the opposition. These rulers are scared to face us, that's why none of the ministers have come to meet us here - at the place where we are camping. It's only a few kilometres away from their bungalows and kothis so what's the problem? Our movement is much like the traditional freedom movements. After all, we are fighting for our fundamental rights in the most peaceful way."
In fact, another gentleman, whose family owns many acres of agricultural land, told me that the farmer's of the country have already set the trend! "The Ambanis and the Adanis are seeing the wrath of the farmers and our message being carried to them shows signs of revolt - peaceful revolt. The farmers of the country can no longer tolerate any further disparities and discrimination; nor injustices! Hundreds of farmers have already died! What did they get after their sacrifices? Nothing but a very bleak future for their families, where their children and spouses sit malnourished and semi- starved". The irony hits as never before - the same farmer who feeds us is forced to starve his own family.
Moradabad's Pinky:
Until last week, Uttar Pradesh's Moradabad was known on the national and international circuits as a town famous for its traditional brassware. It houses big fat exporters and lean thin workers and craftsmen - men manning an entire range of the traditional Moradabadi brass ware.
From this week on this town of Uttar Pradesh is getting to be known as that, which houses the couple Pinky and Rashid. They were harassed and hounded not just by several Bajrang Dal men but also by the local cops and administration, in the name of 'Love Jihad'. The couple was also pushed about. Whilst Pinky was kept in a shelter home, her legally wedded husband Rashid, was imprisoned.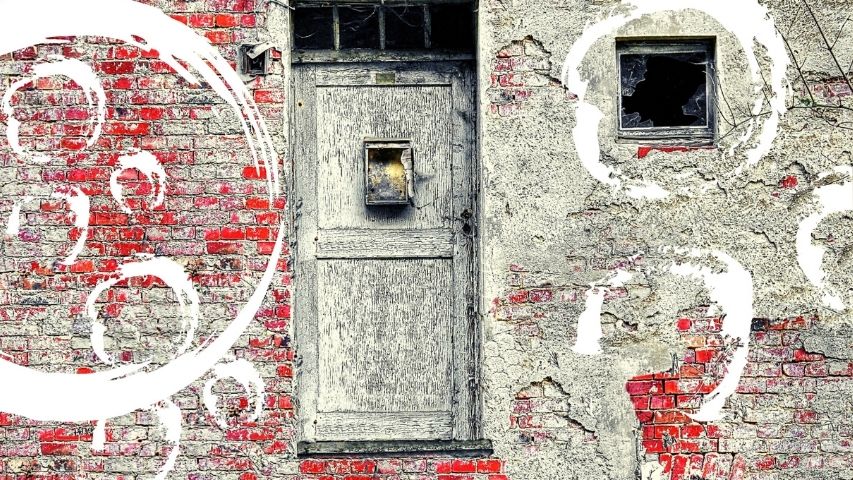 Further trauma followed as Pinky maintains that she was three months pregnant but was force injected by a sarkari (government) doctor, which was followed with bleeding and a miscarriage. The sarkar's men and women maintain that it was mere 'spotting' and not a miscarriage but Pinky is adamant that she miscarried. Going by all the various sarkari cover-ups and camouflages, I would believe Pinky's statement. She lost her baby, to be more precise she was made to abort! Why? Because perhaps, she dared to marry a Muslim?
Tell me, what democracy is this where a 22 year old adult woman cannot marry the man of her choice? And, when she dares to live life on her own terms, the State interferes and forces her apart from her love and then sees to it that much more anguish is caused to them, that comes in the way of their living together. The State floated divisive cum destructive strategy, the so-called Love Jihad, seems to be the last nail in the coffin of our syncretic culture and freedom to co-exist.
The grim reality is this - over the years Muslims have been finding it difficult to get even a barsati or an apartment on rent in the non-Muslim residential colonies. This inadvertently paves way for little or no chances of interactions between families of the two communities. There are several ramifications of this.
On my first visit to Mumbai around the start of 2006, when I asked some University students whether love affairs flourished between the Muslim and Hindu students, one of the students quipped, "There are very few meeting grounds that are available. Also, how can love flourish when each community has its own housing colonies? We don't even know what they eat or how they live! There is politics even in this - keeping the two communities far away from each other seems to be a political ploy. This way there are not only very few spaces left for different communities to communicate with each other left, it also becomes easy for rumours to be circulated due to which twisted notions of the 'other' prevail! There is no way to find out the reality as we are made to live in tight compartments!"
And here, in the capital city of New Delhi, Muslims also recount their experiences on the housing front. "When we went looking for a place on rent we were told, 'Why don't you people shift to Pakistan or put yourself in one of your Muslim mohallas!' In many places the landlords made it clear that they do not want Muslim tenants, 'No Muslims… police will be on our heads because of Muslim tenants!' they say".
The fact is, Muslims find it difficult to get even a barsati or a room on rent. Even staunch Leftists with Muslim names and surnames have faced tough situations on the housing front. The well-known activist Safdar Hashmi's late mother, Qamar Azad Hashmi, had told me during the course of an interview, that two of her children could not get a house on rent in New Delhi's Rajendra Nagar. To quote her from that interview, "The minute the landlords heard their names, they'd bluntly said that they do not rent their homes to Muslims."
Several years back, when I went to interview Justice Sachar he was in the midst of a meeting. While waiting for the meeting to be over, I started discussing with his office staff the findings of this Committee. When we came to the reality to the housing front, one of them - a young Bengali Muslim who'd recently shifted to New Delhi from Kolkata - recounted the insulting taunts he had heard, after he had found a roof over his head. "I found a first-floor flat in New Delhi's Green Park and the landlord, a Sikh, rented it to me without creating any fuss about my Muslim identity. But the very next morning as I sat on the balcony and was going through a road map of the city - I was new here and so I didn't know how to find my way around - I saw tenants residing on the second floor peering down at me. They went on looking towards me, saying aloud - see, he's looking at the map of New Delhi to find where to place bombs!"
Why didn't he lodge a complaint with the police, I had asked him. He pointed out that he was at least fortunate enough to have found a place to reside in New Delhi, so he kept shut and swallowed the insult!
Well, such are the harsh realities facing the citizens in our democracy.