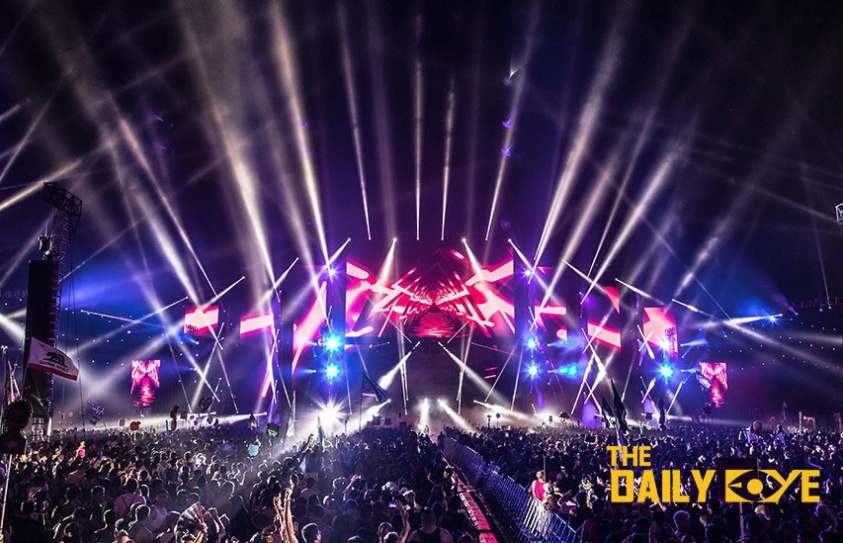 It's High Time Women get a Spot in Major Music Festivals
by Yash Saboo
February 8 2018, 4:55 pm
Estimated Reading Time: 2 mins, 38 secs
The Firefly Music Festival happened in January and it had a crazy line-up with Eminem, Kendrick Lamar and Arctic Monkeys on the lead. The stacked all-star line-up featured sets from artists including The Killers, SZA, MGMT, Chromeo, Royal Blood, Cold War Kids, Alt-J, Lil Wayne, Marian Hill, Alex Lahey, Jimmy Eat World, Lucy Dacus, and many other talented artists.
Funny thing was that there were hardly any women amongst the men at the venue. This was highlighted by many, including Halsey. "Where the women at," she wrote on Twitter, referring to Firefly. "This was one of my favourite festivals I've ever played and it's a shame there's not more females on the bill. It's 2018, do better!!!"
"It's 2018". Every year we hope that things will get better yet the same issues come up again and again as the years goes by. Our reaction doesn't change much. We let out a sigh and call out the year. "It's 2012, grow up." "Stop it already, it's 2015!" "How can you do this? It's 2017!!" This time it's 2018 whom we're gonna call out.
So, it comes as a surprise that in 2018, the majority of those festivals actually increased the overall number of female acts on their bills -- the most notable being Coachella, which upped its solo female artists and groups with at least one female member from nearly 40 to just under 60 this summer. While headliners still skew overwhelmingly male, festivals are booking more women in the middle tier.
But this is at the middle tier where women are getting opportunities to perform. The problem still persists at the top tier. Women still aren't being booked at the top level, despite the fact that in 2017 several female pop stars crowded the charts: Kesha, Taylor Swift, P!nk and Katy Perry debuted at No. 1 on the Billboard 200 (as did Lorde and Lana Del Rey, who played several festivals last summer). They also recently had, are currently on or will soon be playing arenas or stadiums on their own headlining tours. Why is it so?
There's always that thing that women who already spend a good portion of their personal and professional lives fighting to be taken seriously often aren't interested in trying to establish a profile in the spaces which appear specifically hostile. The hundred small acts of resistance you have to undertake just to exist as a woman in a creative field are wearing enough. If a certain industry, or panel show, or festival line-up seems to hold little regard for female artists, then many of those artists will be less inclined to push for a slot!
The fact that women don't get booked for major gigs is boring - which gets pointed out again and again, while doing little to either fix the problem or look at the other, case-specific factors which make an event unfriendly to women. The Guardian rightly took care to rebut the idea that there is a specifically "male" type of music, but both the festival scene and the culture around certain forms of music do, sadly, run overwhelmingly male.