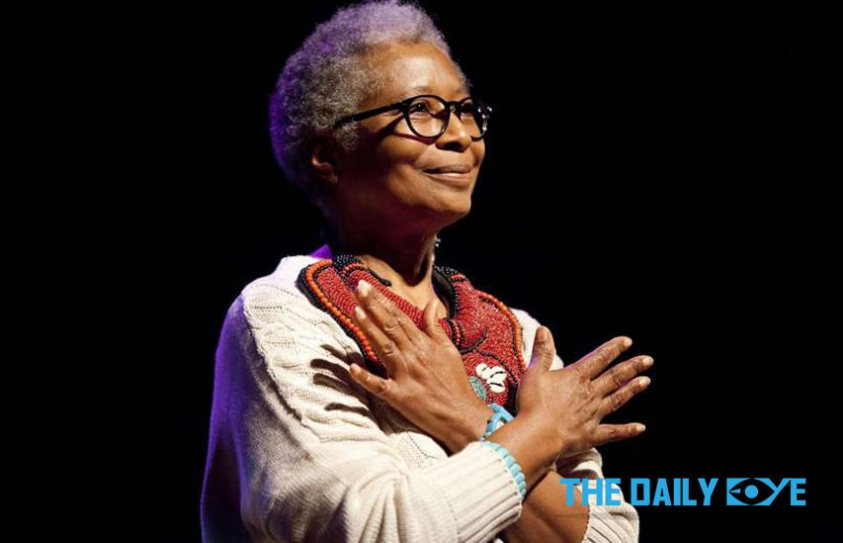 Writers of Colour
by Revati Tongaonkar
September 7 2017, 5:51 pm
Estimated Reading Time: 3 mins, 31 secs
Women, as a collective, have always faced discrimination through the ages, and women of colour even more so as their stories get subsumed within the larger narratives of white women against patriarchy. However, stories of women against the backdrop of racial discrimination need to be heard as well, and Feminism in India, an award-winning digital intersectional feminist platform to learn, educate and develop a feminist consciousness among the youth, recently compiled a list of prolific female writers who spoke up about a woman's life in a post-colonial world.
Toni Morrison
A Nobel laureate and Pulitzer-prize winning author, Morrison drew upon her experiences as an African-American growing up in a racially discriminating America, and helped bring Black Literature to prominence. Her novels experiment with narrative styles, and her women attempt to reverse the patriarchy that they live in. Beloved is a novel written in the stream-of-consciousness style, and visits the story of a slave, and is her most famous work.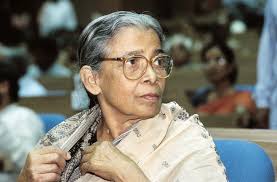 2.Audre Lorde
Calling herself a 'black, lesbian, mother, warrior, poet', Lorde's writing is as fearless as she is, exploring uninhibitedly themes of sexism, racism and homophobia. Her writings empower the female body, and try to subvert racial and sexual binaries. Zami is the fictional autobiography of a young blind girl growing up in Harlem.
Jean Rhys
Famous for her postcolonial novel the Wide Sargasso Sea which was a response to Charlotte Bronte's Jane Eyre, and traces the life of Bertha Mason of Bronte's novel, before the events of Jane Eyre. Rhys breaks down all previous notions of barbarism and civility, of madness and rationality, and jumps into themes of miscegenation and discrimination, all with the beautiful Caribbean in the background.
Nawal El Saadawi
Saadawi is an outspoken Egyptian author, attacking religious zealots in the Middle East, speaking out against female genital mutilation and veiling. She has been called the 'Simone de Beauvoir of the Arab World' and her fictional novel, The Fall of Imam, explores the life of the despot Imam, and the brutal lynching of a woman.
Flora Nwapa
One of the first female publishers in Africa, writes 'matri-focal' stories, talking of strong women who face troubles, and captures their spirit under duress. All her protagonists confront conformity- they marry outside the community, or become financially independent. The men, meanwhile often take a secondary role- as prostitutes, kept-men, or the submissive partner in a sexual relationship.
Chimamanda Adichie
Nigerian author Adichie is known for her TED Talk 'We Should All Be Feminists', and writes stories of women finding their own way in a broken-down world order. Her Half of a Yellow Sun is the story of twin sisters and their relationships with family and lovers in war-torn Nigeria. Purple Hibiscus and Americanah also feature strong female protagonists making their way in the world.
Alice Walker
Pulitzer Prize-winning author, Walker is known most for her epistolary novel The Colour Purple, the story of a timid woman in search of her sister, and her transformation into an independent and confident person, despite all the trials that she goes through. The novel speaks eloquently of sexual violence, the arbitrariness of the law, muting of female sexuality and the nature of language as well, to question the oppression that we take for granted.
Urvashi Butalia
Author of The Other Side of Silence, Butalia writes passionately about the stories that took place during the Partition, and explores the grueling two-edged violence that women face, - from perpetrators of brutality, and their own so-called guardians- fathers, brothers and husbands who murdered women to 'protect 'their 'honour'. The stories are chilling, and makes one wonder about all the crimes that happen under the cover of a war.
Mahasweta Devi
Author Devi has been an outspoken critic of institutionalized patriarchy that prohibits women from moving ahead. Her collection The Breast Stories use breasts as a metaphor for female empowerment to narrate the story of three women, all of whom fight different types of patriarchal fights, to varying degrees. Her stories speak of the power dynamics that lurk in the functioning of sex, economics and our culture, and how they work collectively against a woman.
Source: https://feminisminindia.com/2017/08/17/9-women-authors-postcolonial-feminism/