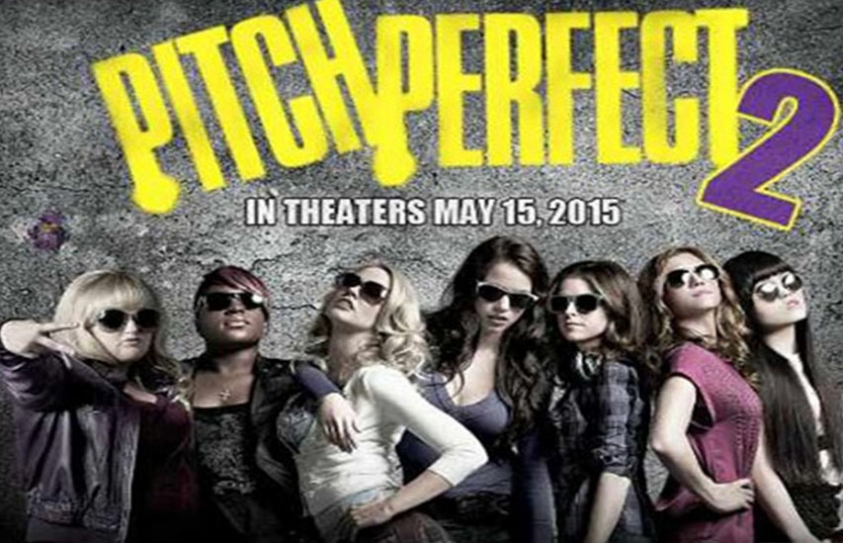 True Review Movie - Pitch Perfect 2
by Niharika Puri
July 4 2015, 5:55 pm
Estimated Reading Time: 2 mins, 28 secs
Critic's Rating : 3 Stars

Cast: Anna Kendrick, Rebel Wilson, Brittany Snow, Hailee Steinfeld, Elizabeth Banks

Direction: Elizabeth Banks

Producer: Elizabeth Banks, Paul Brooks, Kay Cannon, Max Handelman, Jeff Levine, Jason Moore

Written: Kay Cannon

Genre: Comedy.

Duration: 115 Mins.
Sequels don't always make the cut. And in the case of Pitch Perfect, the second instalment in the cappella story gets its harmony in a tangle. It may be a welcome surprise for those who are unfamiliar with the predecessor but fans of the 2012 hit may feel a little underwhelmed.
Three years later, Becca (Anna Kendrick) is leading the Barden Bellas from strength to strength. The girls have swept the National Championships three times in a row, until Fat Amy's (Rebel Wilson) disastrous aerial choreography exposes more of her than needed to the President and the First Lady, among other members of the horrified audience (the press calls it Muffgate). They need to redeem themselves on an international stage (because apparently a cappella is that big a deal) and face-off against their biggest rivals – Das Sound Machine (DSM), a German group with coldly aloof precision, because it is the German way.
And they win. It is that simple. Unlike the tough competition the Bellas faced with The Treblemakers in the first film, DSM is mechanical but not hypnotically melodic. Blame it on the song selection this time around. The numbers the Bellas belt out are better but executed with an unrealistic circus panache that takes away the focus from their actual performance, much like the film itself. It is pretty to look at but with little substance underneath the flash.
The scripting is lazy – we get the usual opening performance, the riff-off between musical groups without the groove of the prequel, the reassembling of the group and the eventual triumph. Now, the template is typical of any underdog movie, but the only reason it works is because of the characters and the success on which the sequel is riding.
You end up missing Jesse (Skylar Astin) and Aubrey (Anna Camp) from the earlier films. The story peaks a little when Aubrey makes an appearance but otherwise relegates two very interesting leading characters from the first film in the background here. Also, David Cross, Snoop Dogg and YouTube sensation Pentatonix make the most fleeting of guest appearances. And we could have used more of Keegan-Michael Key's sharp characterisation with the rest of the players in the story.
Despite its shortcomings, Pitch Perfect 2 is not all bad. Rebel Wilson carries the film with that boisterous crassness and her track with Adam DeVine is the film's fun quotient. Overall, things breeze along pleasantly, making it a worthwhile popcorn flick while it lasts. So while you are unlikely to get pitch slapped, you will remain sufficiently buoyed with interest on the strength of the returning characters and the occasional wisecrack alone.