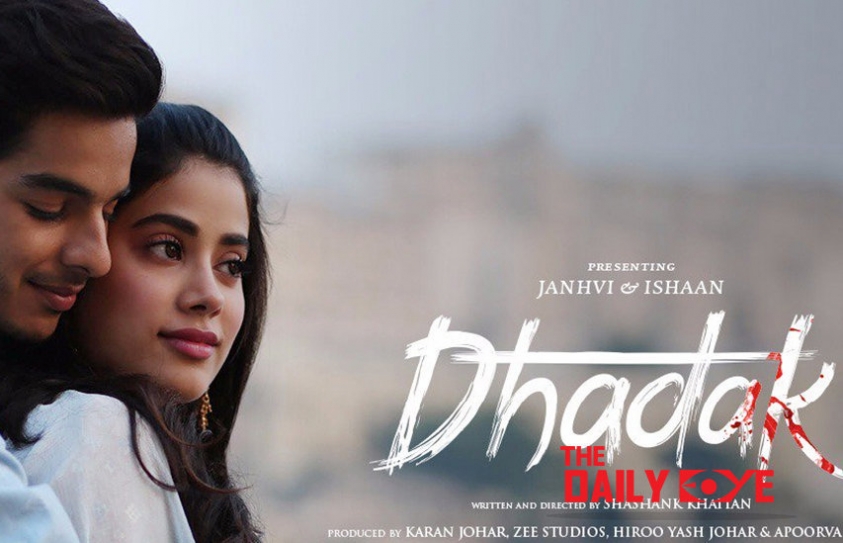 Dhadak – A Simple Love Story that highlights Shocking Truths of our Society
by Aakanksha Solanki
July 20 2018, 6:10 pm
Estimated Reading Time: 2 mins, 41 secs
Cast: Janhvi Kapoor, Ishaan Khatter, Ashutosh Rana
Director: Shashank Khaitan
Producer: Karan Johar, Hiroo Yash Johar, Apoorva Mehta
Writer: Shashank Khaitan
Genre: Romance
Duration:137 Mins*
Let me begin by saying that if you are one of those who haven't watched Sairat and just watching Dhadak, then you are about to surely will love it.
We are still in a country where no matter how wealthy or how educated you are it doesn't matter, because the caste system in India still prohibits marriage outside the caste. No one can take the decision based on the argument that has been going on that 'Dhadak can't be better than Sairat', because for someone who isn't aware of the rural Maharashtrian dialect it's hard to understand.
The story in Dhadak takes off in the beautiful interiors of Udaipur's quaint streets and primeval temples, two-storey buildings and the bavadis.
Dhadak NewsX Movie
Dhadak is about Madhu aka Madhukar (Ishaan Khatter) and Parthvi (Janhvi Kapoor), wherein they both fall in love, in spite of all the caste differences and the consequences are fatal. All the same, with several warnings, they both fall in love. Parthvi is archetypically the girl with the higher social standards, daughter of a powerful politician Ratan Singh (Ashutosh Rana) and is very authoritative and Madhu is a tour guide and a restaurateur and a guy who's keen on impressing Parthvi.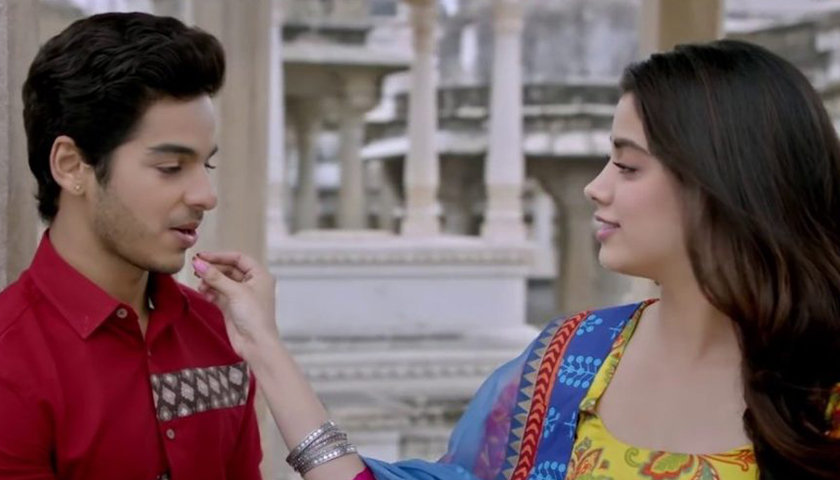 infonfacts.com
Ishaan Khatter is mind-blowing as Madhu. His performance as the 'Marwari guy who is always over excited about anything he does' is on point! Whereas, on the other hand, Janhvi as Parthvi is just average, she has a noticeable accent which doesn't go away even when she talks in Marwari. Talking about Ashutosh Rana, why use such an amazing performer and actor share such small screen time? Rana is someone who has delivered amazing performances in movies like Sangharsh and Kalyug.
JustBollywood.in
Surprisingly the Hindi version of Zingaat is amazing and the lyrical adjustment wasn't an issue and the soundtrack is a still a pretty solid energy by itself. Most of the times it does happen when the lyrics dubbed into songs can be tricky! We could say that after Agneepath, this is Ajay-Atul's best work so far.
The issue that is addressed here is about the caste system in India, which just doesn't exist when it comes to two teenagers falling in love. One hailing from the Oonchi jaati and the other one the lower caste, but it's about everything where casteism exists. May it be honor killing or anyone from the lower caste not getting a job!
Right since the medieval times, people have been taught that an individual from the lower caste should not associate with the members of the higher caste! And these practices still continue to exist (more obviously now) in the rural areas of our countries. And when anything does go wrong and when they do not adhere to the cultural norms, one ends up paying for it with their own lives.