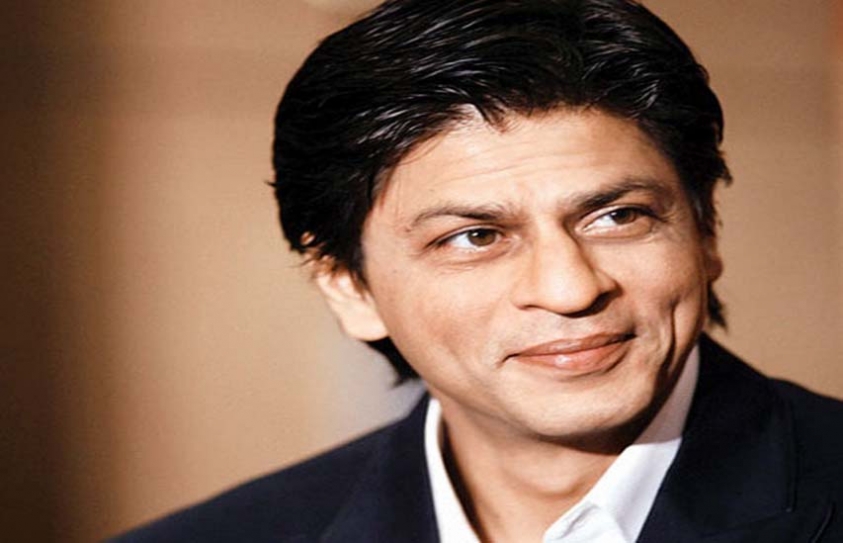 Joshila Is The First Movie I Watched In A Theatre, Reveals Shahrukh Khan On #Fame
by The Daily Eye Team
July 15 2016, 12:00 pm
13th July, 2016: Actor Shah Rukh Khan, who started his acting career on the small screen by playing a soldier in Doordarshan's hit series Fauji, revealed some heart-warming facts about his early life on #fame, India's leading live entertainment destination. In a live Q&A session with his fans, SRK talked of all the things he enjoyed as a young boy and how he still cherishes memories from that simpler time. '
In an interesting revelation, the actor spoke about the first film he ever watched in a movie hall as a child. He shared, "It was Dev Anand-starrer Joshila that I watched in a theatre for the first time. That's how my mom treated me when I scored 10/10 in Hindi."
"I did not know that it was a Yash Chopra film then. It was after a very long time that I got to know that Joshila was directed by none other than Yash Chopra." The stalwart director-cum-producer has directed SRK in some of the biggest hits of his career including Darr, Dil To Pagal Hai, Veer-Zaara and Jab Tak Hai Jaan.
Download #fame or visit fame.live to get more such updates & your daily fix of live entertainment on the go! Watch and live chat with your favourite celebrities only on #fame - Asia's favourite live video app!
About #fame
#fame is Asia's leading live video social platform. As a live entertainment destination, it offers viewers an immersive and interactive broadcast experience across genres. From entertainment, fashion, music, comedy, food, fitness to love and relationships, #fame has something for everyone! Celebrities, comedians, musicians, fashionistas & amp; social media influencers from all over the country go live on #fame and engage users through performances, live chats, shows & more.
Catering to mobile millennials, #fame attracts a lot of artists & talent who perform live, interact with viewers and build a robust following on the platform. In addition to viewing, users can also themselves go live on #fame to get discovered & build a following. Within a short span of ten months, #fame is set to cross the benchmark of 100,000 content creators on its platform and offers 17 million hours of live programming.
#fame boasts of 7 million users across the globe, making it Asia's fastest growing live entertainment platform. Viewers from over 125 countries tune into the platform to get their daily dose of live entertainment on the go!​