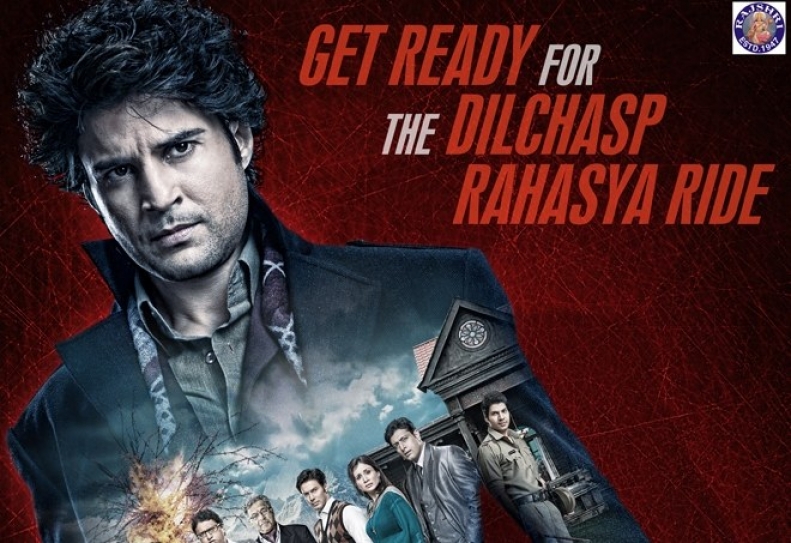 True Review: Samrat & Co.
by Niharika Puri
April 25 2014, 4:47 pm
Estimated Reading Time: 3 mins, 7 secs
Critics Rating : 1.1/2.Stars

Cast: Rajeev Khandelwal, Gopal Datt, Madalasa Sharma, Girish Karnad

Direction: Kaushik Ghatak

Genre: Thriller

Producer: Kavita K.Barjatya, Rajshri Production.

Written By: Kaushik Ghatak, Manish Shrivastav.

Duration: 2 hours 5 minutes
Rajshri Productions and director Kaushik Ghatak have taken a departure from family dramas with a slickly shot thriller set in Shimla. But the foray into their latest genre is clearly alien territory.
You have to admire the honesty of the makers to acknowledge Sir Arthur Conan Doyle's work as inspiration for the film's story. Fans of the recent Sherlock films and TV series will notice that Conan Doyle is not the sole point of reference.
Our desi detective's (Rajeev Khandelwal) introduction in a fight scene is a watered down version of what Robert Downey Jr. did in his turn as Sherlock Holmes. His car chase scene in the second half is reminiscent of Speed.
The Indian counterpart is called Samrat Tilakdhari. It's too much of a mouthful, so his assistant calls him 'STD'. 'STD', according to him, also stands for 'sharp, teekhi drishti'. Said assistant is Chakradhar Pandey (Gopal Datt) aka CD, though it sometimes sounds as if Samrat is addressing him as 'Sadie'. You may now give yourself a facepalm.
CD is the television host/producer/director/spot boy of the sensational Chakradhar ka Chakravyuh, which has 111 viewers. But he seems to have no qualms about giving up some telly screen time to follow Samrat to Shimla at the behest of simpering heiress, Dimpy Singh (Madalasa Sharma). That's because CD openly declares that he is John Watson to Samrat's Sherlock Holmes.
Yes, the film is that subtle.
The trio head off to the grandiose Mahendra Mansion, far from the madding crowd, to investigate a case of botanical intrigue. However, The Plot Thickens and things get grim after A Murder. Each character is as puzzled or shady as the next. Interactions with them lead to Samratisms (CD's coinage) like, "I love mysteries" and "Life is a puzzle. And I love it!"
Work is worship. And in Samrat's case, adoration too.
So, can our disheveled detective of cheesy one-liners fame and his cowering sidekick unmask The Killer in time? Of course, yes. But the road is paved for unintended hilarity along the way.
Samrat & Co. is not entirely terrible. The sensibilities that were lacking in storytelling and dialogue surface during some interesting shot transitions and beautifully lit scenes. It is unfortunate that the aesthetics will not be taken seriously, overshadowed as they are by awful performances and plot loopholes. All characters eavesdrop so effortlessly, you wonder why the folks being spied on aren't more discreet with their confidential chatter.
There is never a dull moment, since you're mostly looking at which actor hams the most. The background score is also loud, in keeping with the spirit of the performers, cuing comic and suspense moments so that you know which is which. Also, the final revelation of the killer will have you groaning because it is so painfully obvious.
Rajeev Khandelwal is dashing, but really, no Sherlock. Nevertheless, the fault is not really in his portrayal. Gopal Datt makes for such a frightened assistant, it's as if he has never solved a case before in his life. Other cast members are unanimously emoting in excess, a shame since some of them are talented veterans.
Watch this film only if the Benedict Cumberbatch series has your brain in a knot. This film will gladly untie that for you. And if you let yourself sink into the ludicrousness, it can get surprisingly enjoyable.