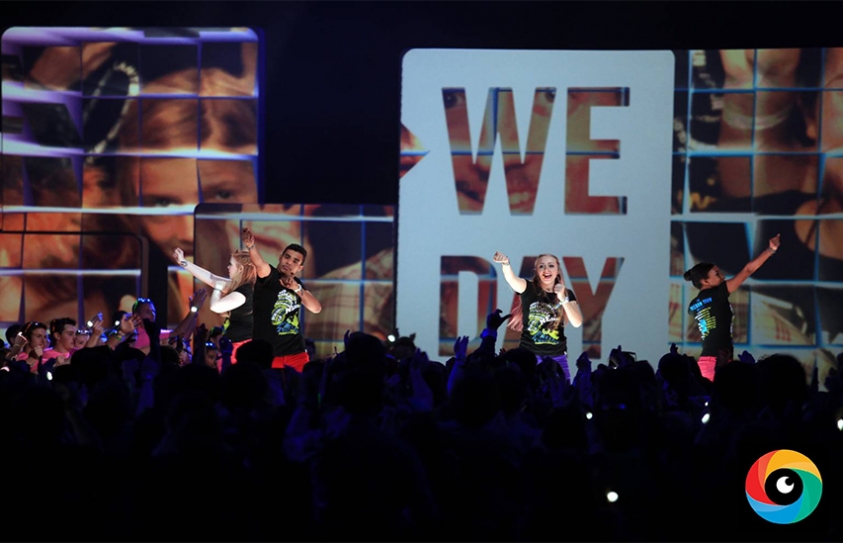 WE Day Special: Change is in the Air
by Saheb Bhattacharya
July 22 2017, 3:17 pm
Estimated Reading Time: 2 mins, 43 secs
Making a difference no longer stays restricted to a certain age group. If one is committed to bringing about any change - WE provides them the platform to come together and create a dent in the cosmos.WE Day highlights important issues pertinent to the American society and the world today. Ranging across various sectors like poverty and homelessness, inner city violence, accessibility and equality, social activism, to education and literacy. WE Day provides a platform where likeminded individuals have discussions as to how they can positively change their communities and the world.
Insights from Look To The Stars claim that the event will be hosted by international activists and WE co-founders, Craig and Mark Kielburger alongside Selena Gomez. The event will also feature an amazing star-studded lineup including Tyrese Gibson, Alessia Cara, Josh Gad, STOMP, Alicia Keys, Mpumi Nobiva, Miss Piggy, Demi Lovato, Fozzie Bear, Statler and Waldorf and many more. Special appearances will include Seth Rogan, James Franco, Evan Goldberg and Hannah Simone. Oprah Winfrey who is also a special guest along with the other guests will join hands to celebrate the WE movement- whose main emphasis is on uniting a generation of people to act and lead with compassion that can further transform communities, the country and the world.
Selena Gomez who will be hosting the WE Day event along with the founders, beams "My first WE Day was 3 years ago and to say I was impressed is an understatement. The electricity of an arena full of thousands of young people who are making real change in the world is like nothing I've ever experienced. I am grateful to be a part of such a supportive community and hope I can inspire the kids at WE Day just as they continue to inspire me."
WE day celebrates and inspires the youth to change their way of thinking, act more proactively and create an environment where everyone has the power to speak out and make choices that have a positive impact on society. In an interview Carl Kielburger, the co-founder of WE said "When young people are given the tools and support to speak out and act on issues they are passionate about, there is no limit to the impact they can have on the world, and ultimately one another.
Unfortunately, you cannot purchase a ticket to WE Day events. Students who wish to attend the event will have to act on any one local and one global cause of their choice. In the last academic year, students from around the world who are involved WE's programs donated more than 2.1 million pounds of food to their local food banks, volunteered over 7.6 million hours of service and raised over $17 million in support of local and global causes. Globally over 3.4 million students are part of the WE Movement, taking part in service learning programs and campaigns.
The third U.S National special of WE Day will be aired commercial-free on August 4th, 2017. The WE Day events are sponsored by The Allstate Foundation, alongside Presenting Partners Unilever, Walgreens, Microsoft and supporting partner, KPMG."Social change is possible - when united, people young and old can push the needle on the issues that weigh heaviest on our communities."