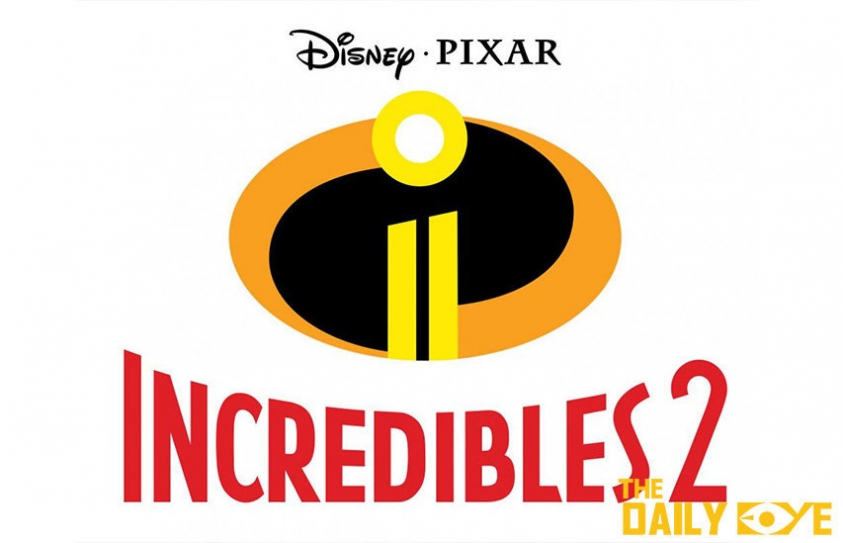 Movies to lookout for in 2018
by Yash Saboo
January 4 2018, 3:23 pm
Estimated Reading Time: 3 mins, 32 secs
2017 had some amazing films. Over the past twelve months, moviegoers have been gifted with a bounty of great blockbusters, indies, and documentaries, proving that filmmakers are continuing to find new ways—both big and small—to entertain, excite, and enlighten. Women-oriented films like Wonder Woman, The Last Jedi, and Beauty and the Beast set records as the highest-grossing films starring women as the lead.

Source: Instagram
New year, new movies. 2018 has a package of blockbusters that we all are looking forward to. Let's talk about a few:
Insidious: The Last Key
The film brings back Lin Shaye as Dr. Elise Rainier, a parapsychologist looking into the haunting of her own family home. Releasing in the first week of the new year (January 5), this is the last addition to the scariest film series of all time.
Avengers: Infinity War
The Avengers and their Super Hero allies must be willing to sacrifice all in an attempt to defeat the powerful Thanos before his blitz of devastation and ruin puts an end to the universe. The Infinity War trailer had hit the most views on YouTube in 24 hrs and has 110 million views now. This is the most anticipated Marvel movie and is set to release on May 4, 2018.
Solo: A Star Wars Story
Who doesn't love to see a story from a galaxy far, far away. After The Last Jedi's incredible success Disney will be back this year on again on May 25, 2018. The movie will explore the duo's adventures before the events of Star Wars: A New Hope, including their early encounters with that other card-playing rogue from a galaxy far, far away, Lando Calrissian.
Deadpool 2
Do you all remember the hilarious Ryan Reynolds and the funniest superhero ever? In the sequel to Fox's 2016 smash antihero hit, Ryan Reynolds returns as the Merc With a Mouth to battle foes alongside fellow mutants Domino (Atlanta 's Zazie Beetz) and Cable (Josh Brolin, doing double superhero duty in 2018). The laugh riot begins on June 5.
The Incredibles 2
Everyone's favourite family of superheroes is back in Incredibles 2 - but this time Helen (voice of Holly Hunter) is in the spotlight, leaving Bob (voice of Craig T. Nelson) at home with Violet (voice of Sarah Vowell) and Dash (voice of Huck Milner) to navigate the day-to-day heroics of "normal" life. It's a tough transition for everyone, made tougher by the fact that the family is still unaware of baby Jack-Jack's emerging superpowers. When a new villain hatches a brilliant and dangerous plot, the family and Frozone (voice of Samuel L. Jackson) must find a way to work together again—which is easier said than done, even when they're all incredible, all set to release on June 15, 2018.
Jurassic World: Fallen Kingdom
Plot details are under wraps - likely a continuation of the events at the end of Jurassic World. Chris Pratt was his most charming self in Jurassic World, which went on to become one of the most grossing films of all time. And now he is all set to return in Jurassic World: Fallen Kingdom. Releasing on June 22, 2018.
Oceans 8:
Having already largely avoided much scorn from YouTube misogynists, this all-female reboot of the Ocean's franchise should play out very differently to 2016's doomed Ghostbusters. It also helps that this looks more in spirit with its predecessors, with Sandra Bullock recruiting an army of con artists and criminals to steal a $150 million necklace at the annual Met Gala. Cate Blanchett, Rihanna, Helena Bonham Carter and Anne Hathaway are among the very starry cast. (June 22)
Hotel Transylvania 3: Summer Vacation
In Sony Pictures Animation's Hotel Transylvania 3: Summer Vacation, join the favourite monster family as they embark on a vacation on a luxury monster cruise ship so Drac can take a summer vacation from providing everyone else's vacation at the hotel. Catch the unique family on the screen on July 13, 2018.
2018 seems to be the year for superhero films. Apart from the ones we have on the list, there's Black Panther (February 16), Ant-Man and the Wasp (July 6), Venom (October 5) and Aquaman (December 21). Disney's A Wrinkle in Time (March 23) and Mary Poppins Returns (December 21) can surely not be missed.