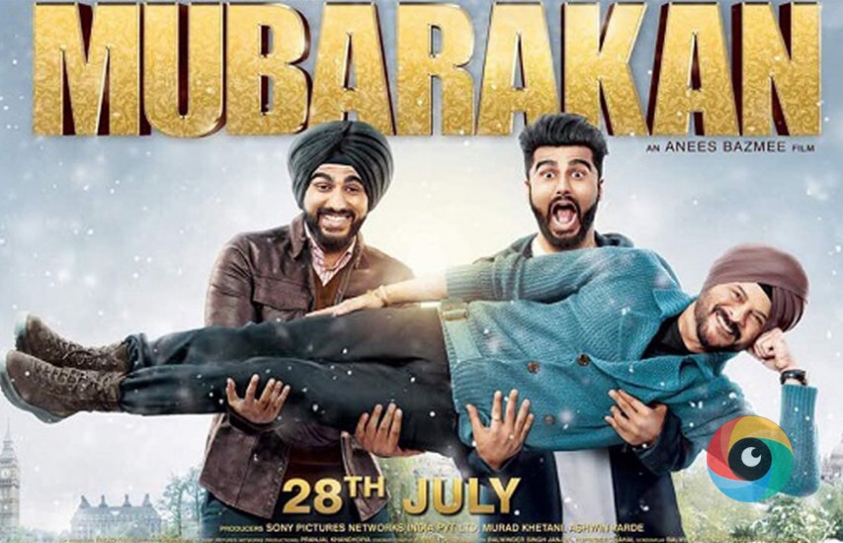 Mubarakan
by Aakanksha Solanki
July 28 2017, 6:51 pm
Estimated Reading Time: 2 mins, 24 secs
Cast: Anil Kapoor, Arjun Kapoor, Ileana D'Cruz, Athiya Shetty, Neha Sharma
Director: Anees Bazmee
Producer: Ashwin Varde, Murad Khetani, Suvidesh Shingade
Writer: Rajesh Chawla
Genre: Comedy/ Drama
Duration:156 Mins*
Mubarakan is a movie where you certainly keep your brain aside and watch it for a few laughs. Basically, it's a no brainer. And Anees Bazmee who is known for his funny one-liners, comes back again with enthusiasm. And you do find yourself entertained at times.
The movie is about Karan and Charan (Arjun Kapoor) who've lost their parents in a car crash. And later both the twins are adopted by their Aunt and Uncle. Karan is raised in London and Charan in Chandigarh. Both the brothers' personalities are contradictory. While Karan is sharp-witted his brother Charan is obedient. Two peas in a pod, Karan and Charan are not able to reveal the truth about their love lives to their families. And to add up to all the confusion, Kartar Singh (Anil Kapoor) is yet to arrive and add more scepticism to the already-messed up adventure.
Mubarakan is a typical Bazmee film which starts with blaring music and heavy bass. The hero walks in slo-mo and grooves to the typical Punjabi beats. Anil Kapoor undoubtedly brings the cheek-in-tongue humour with his shrewdness and number of tactful plans that go down like a lead balloon. The women when compared to the men in the movie play a very inconsequential role. Athiya Shetty stays behind the screen most of the time. Whereas, Ileana D'Cruz as a very stubborn lady, is seen as a go-getter.
The story twists when Charan the obedient one and Karan the sly one, get entangled in a dilemma because of the family feud. Karan's mum (Ratna Pathak) and Charan's father Baldev (Pavan Malhotra) are siblings and neither of them can take a no for an answer. Their obstinate nature brings them to severe their ties. Charan was initially dating Nafisa (Neha Malhotra) who waiting for Charan to initiate the conversation about their wedding to his father but once he crosses paths with Binkle which sparks infatuation for her. As matter worsens Karan and Charan seek help from their uncle Kartar Singh. With all his intentions of helping, he fails miserably, which results in a prolonged family squabble and having Karan and Charan get hold of the wrong ends of the sticks.
The remake the song Hawa Hawa has an air of electricity to it. However, it fizzles out authentic pith of the song. No wonder, Anil Kapoor adds leverage to all the stellar acts. Ratna and Pavan donned their roles with finesse portraying the hot-blooded Punjabi big shots of their families.
Mubarakan is a typical Anees Bazmee creations like his previous - several humorous discourses, entangled relationships plus a family entertainer.