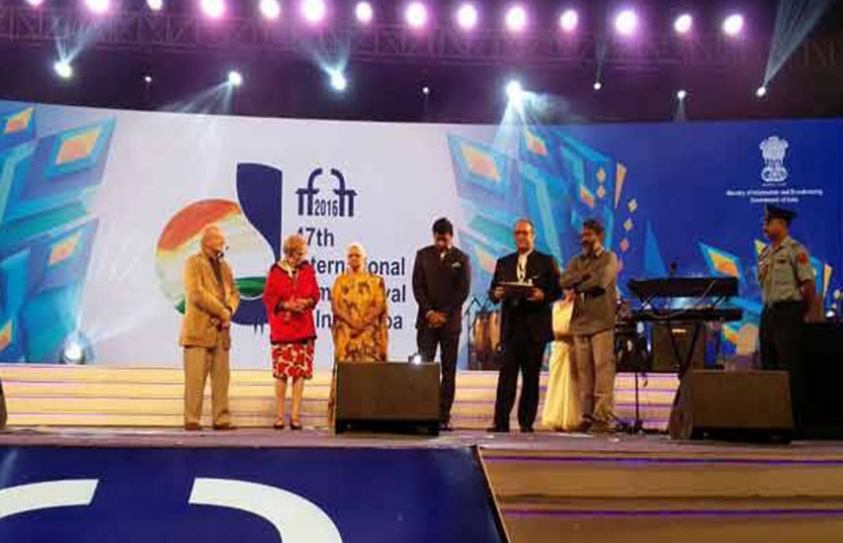 Iranian movie 'Daughter' wins best film award at 47th International Film Festival
by The Daily Eye Team
December 3 2016, 10:56 pm
Estimated Reading Time: 0 mins, 45 secs
The Iranian film 'Daughter' won Best Film and Best Actor (Male) at the 47th International Film Festival of India on Monday, in a glittering ceremony studded with some of the best names of global cinema.
Director Reza Mirkarimi and actor Farhad Aslani of Daughter thanked India and in particular Goa for the warmth his unit had shown to their film. "I learnt my biggest lesson in cinema from my maestro Abbas Kioristami. He taught me the most meaningful things in life could be told through simple stories," Mirkarimi said.
Baris Kaya and Siner Caner for th Turkish film Rauf won Best Director. Debutant actress Elina Vaska won Best Actor (female) for her role in the Latvian film Mellow Mud. Vaska could not attend the event. The evening was hosted with verve by Gaurav Kapur and Shriya Saran had Bahubali director SS Rajamouli as chief guest.