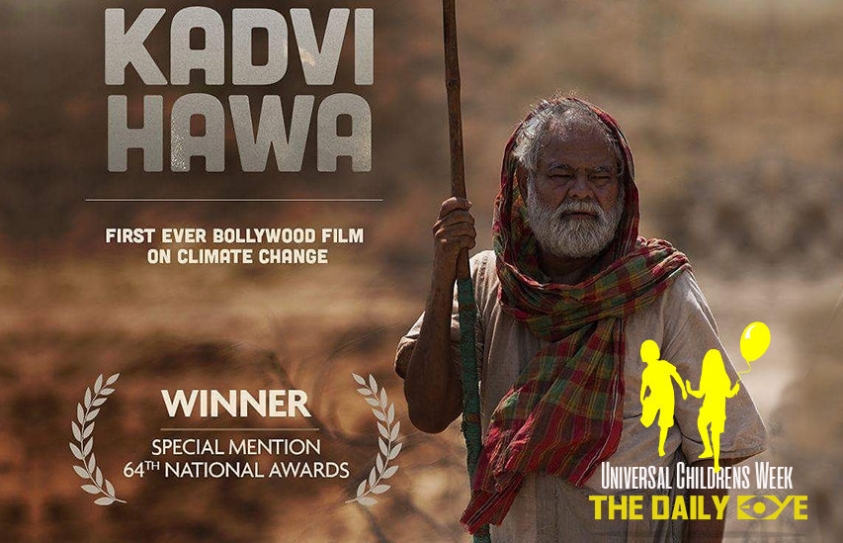 Kadvi Hawa
by Aakanksha Solanki
November 25 2017, 6:50 pm
Estimated Reading Time: 3 mins, 3 secs
Cast: Sanjay Mishra, Ranvir Shorey, Tillotama Shome
Direction: Nila Madhab Panda
Producer: Manish Mundra, Akshay Kumar Parija, Nila Madhab Panda
Writer: Nitin Dixit
Genre: Drama/ Climate Change
Duration: 99 Min*
Kadvi Hawa, the transliteration would be 'Bitter Wind' is a story of an old blind man, Hedu (Sanjay Mishra) and his son Mukund (Bhupesh Singh), his wife Parvati (Tillottama Shome) and their two daughters Kuhu and Pihu. Hedu is always worried about his son Mukund who is a penniless farmer and that he might commit suicide due to crop failure and unpaid debt, for which the never-stopping interest is almost choking people to their death. His wife Parvati is just an ordinary wife of a farmer who works hard, does all her daily chores doesn't utter a word and keeps the house running.
If you're looking to watch Kadvi Hawa, the film is not made considering it to be commercialized. It's message given to everyone who's watching it. It's a message that stays with you once you walk out and makes every individual who's watched the film feel the bitterness of Kadvi Hawa.
Gunu Babu (Ranvir Shorey) a.k.a Yamdoot "The God of Death", according to Indian mythology. Gunu Babu is a recovery agent who is popularly known for having people commit suicide because of the fear of paying back. Wherever Gunu Babu is posted, there's a high possibility that he might drag 2-3 people to death.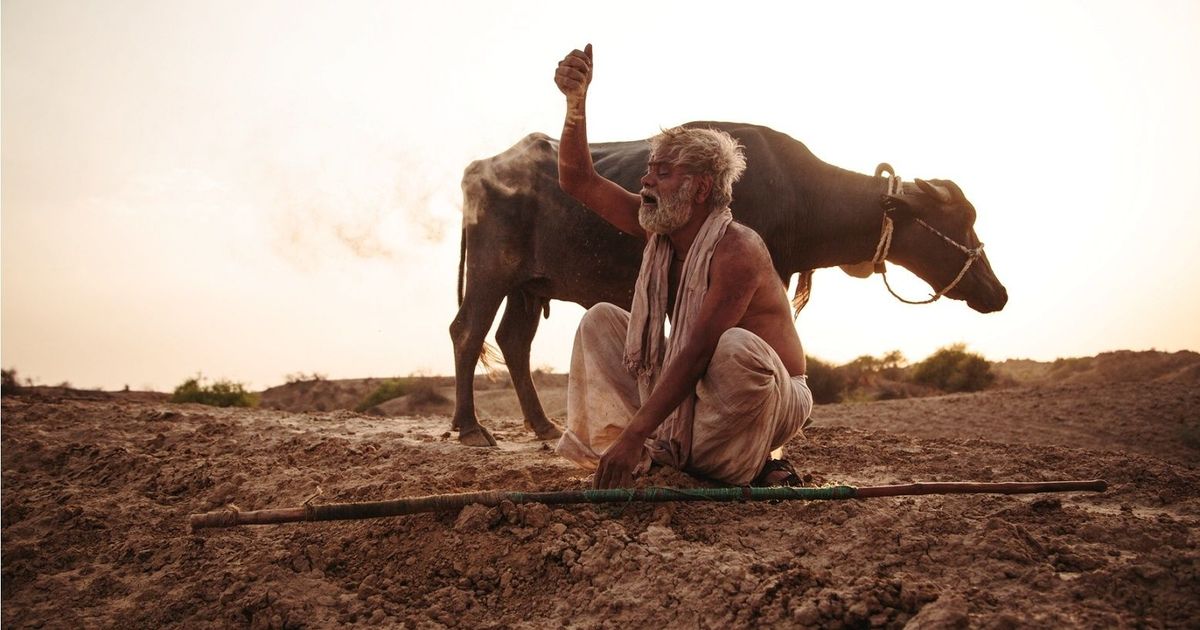 Gunu Babu and Hedu become allies by betraying for the good of their own families. Gunu Babu is also in a scrimmage. His family is in Odisha where flood has taken away almost everything he had, his father and his house. He wants to get his family in Hedu's village, as there are no rains since 15 years. For which they work together Hedu starts giving tips to Gunu Babu about who's going to be the next he can get the debt recovered. By doing this Hedu thinks he's keeping his son safer from the wrath of Ganu Babu but he doesn't realize that unintentionally he's a ruining thing for other families in his village.
The idea here is not just to address the situations with framers. Because I think that was already done with Peepli Live. But now the story is different when it comes to Kadvi Hawa, the genre is just to shake you up. Peepli Live was more of comedy genre. But Kadvi Hawa is not here just to address what's happening with the farmers apart from that the floods happening everywhere. The winds are the travel medium. The Earth Observatory NASA also talks about the winds of drought and winds of flood. The wind patterns that causes droughts and floods.
The performances may that be Sanjay Mishra, Ranvir Shorey, Tillottama Shome was topnotch! If it were not them I don't think anyone could have done their respective roles well either.
The movie is cogent. It also showcases the thoughtlessness of the finance systems that we have around here in our country. It's not that no else has realized that there's a problem. Of course, everyone is updated with things happening in and around the world. Everyone wants to discuss about how the history is being distorted in the movies and great controversies revolving around it! But what about the Climate Change? Why not films that have an actual message that educates people. Why is such powerful tool as storytelling not being put to practical and effective use!