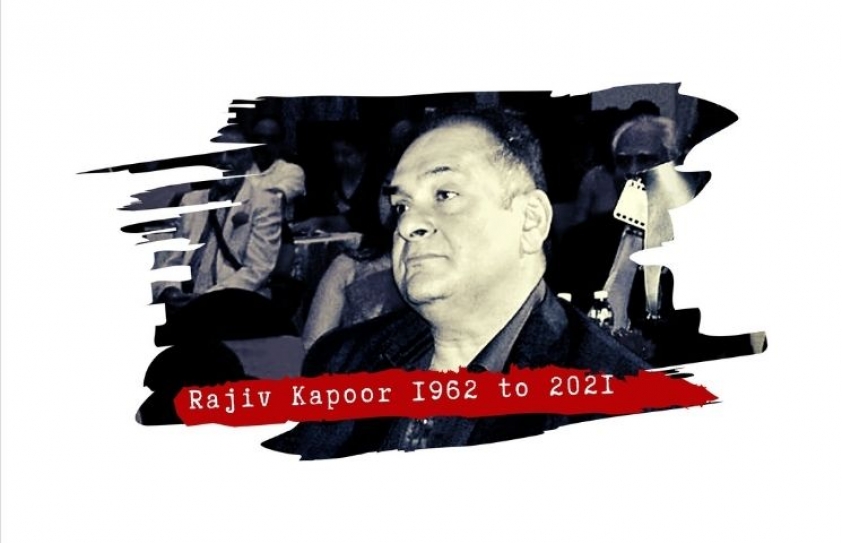 So long, farewell, it's hard to say goodbye…
by Vinta Nanda
February 10 2021, 12:00 am
Estimated Reading Time: 7 mins, 0 secs
I'm a writer, but I am at a complete loss of words when expressing the pain I'm feeling after losing my best friend Rajiv Kapoor, writes Vinta Nanda
He was lovingly called Chimpu by one and all in the film industry. Many, many years ago, his brother invited me over to his house for lunch and I accepted the invitation. After an electric meeting over the best Punjabi food I have ever eaten, in the city of Mumbai, with his wife Neetu Kapoor and him, I was invited by Rishi Kapoor to visit RK Studios a few days later, to meet his brothers.
RK Studios – the place where dreams were once manufactured and released to a universe starving for more and more from the auteur - where a body of work incomparable was accomplished by the greatest Indian showman ever, Raj Kapoor.
A few days later, it was on the dot of time that I reached RK Studios for the appointment. Rishi Kapoor and Randhir Kapoor were busy in a meeting. I was led into a very beautifully designed office and asked to wait for them. About ten minutes later walked in Chimpu Kapoor. He looked at me straight in the eye and asked me who I was.
I told him my name and he immediately welcomed me saying that he was a fan of my work and loved the series I was producing and writing at the time, which was very popular, Tara. He recalled scenes and dialogues from my show and had me in splits for the next two hours while we waited for his brothers to get free. We were like a house on fire within moments and it seemed like we had been friends forever.
The meeting with his brothers happened and when I was leaving, Chimpu asked me where I was going? I told him that Zee TV (the network I was making the show for) was hosting an event at the Leela Kempinski Hotel and I was going straight home, and getting ready to go there. The glorious event was underway that night and suddenly a junior manager from the hotel walked up to me and gave me a handwritten note on a paper napkin. It was from Chimpu and it read, "I'm at the nightclub in the basement, see you soon!" Those were not the times of mobile phones you see.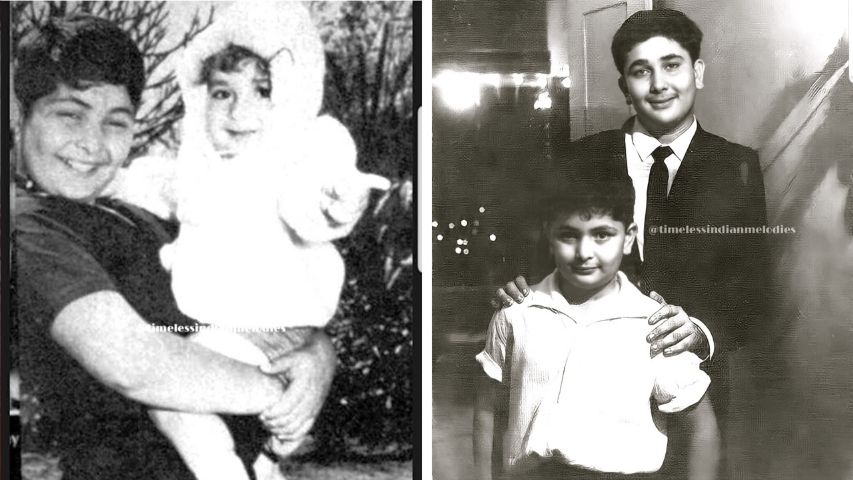 Much as I was taken aback, I was thrilled to bits, so when my duty towards the event I was attending was over, I took leave and went to the bar in the basement. It was a popular nightclub called Cyclone and when I entered, I found Chimpu settled at the bar waving out to me. Here started a romance that was never to turn into a love affair. Reason: I was hitched.
I call it a romance because from the moment we hit the dance floor that night, I had stepped into a movie and Chimpu was to make me live a long one, the story of which was going to span across many reasons and many seasons.
The two of us were twins and we knew it in an instant. Chimpu was a good drinker and loved his Scotch and I my Vodka. We would meet almost every other evening, barring those when either he or I were busy. And, as soon as he'd pick me up, we would hit the road. We would drive around town in his car, which had a mini bar and he would play all the music that I loved. It didn't take him more than a week to know my likes, my dislikes and also the things that made me laugh and he would design every evening that he spent with me around the things that would thrill me.
We would go to the 1900s at the Taj Hotel, dance the evening away and then park the car at Marine Drive where Chimpu would blast the music on his car stereo and we would leap out, on to the promenade, and dance until the wee hours of the morning. If the cops turned up, we'd promise to leave in just a few more minutes and oftentimes, they would be ecstatic to meet Rajiv Kapoor, therefore leave us alone.
Else we would go to Cyclone or to the many other nightclubs in the suburbs, dance until they would shut down and land up at and take over the floor at a discotheque called Avalon at Bawa Hotel, near the airport, which would remain open until 5am in the morning. When the season was of Monsoons, we would just park the car anywhere we chose to in the Bombay of those days when you could do anything you liked, blast the music on his car stereo in the middle of the night, and dance in the pouring rain. When I go by those places now, I smile to myself as I recall those unbelievably beautiful times. Many times we would land up at coffee shops of hotels where we'd find our friends because folks would converge there after nightclubs would shut past midnight, and we'd faff around with them until daybreak.
It was usually dawn by the time he would drop me home and make way to his own. This went on for two to three years and then Chimpu got married and the spell broke. We remained friends and we would go out often with his wife of that time, but it was never the same. He would be reserved and so would I be, and after a somewhat stilted evening, he and his wife would drop me home and go back to their own. Chimpu's marriage didn't last long and by the time he came out of it, he was somewhat bruised. He would binge at times and more often than not, he would not want to stop until he was fully wasted.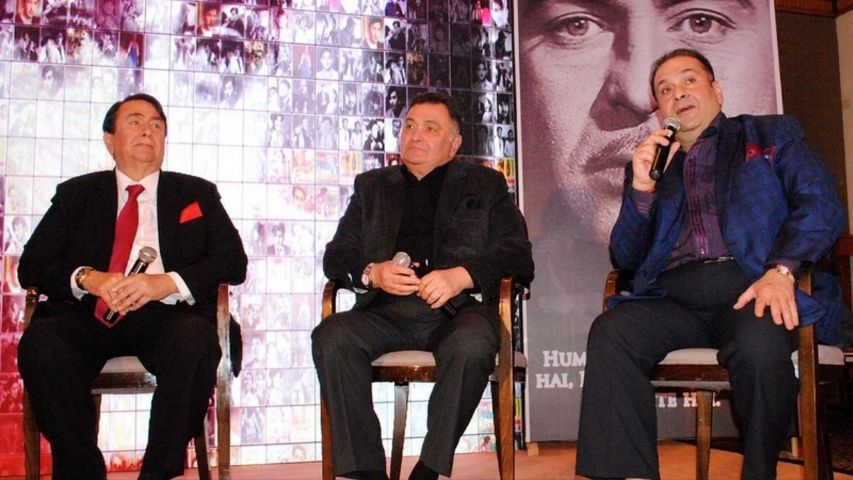 My friendship with him remained. Many things happened in my life and many in his - and we both have overcome the hurdles in our own respective ways. That the friendship just became stronger helped. He lost many of his friends but his partner Sunita came into his life some years later and she looked after him with much care. We didn't meet in person as often as we'd have liked to, but modes of communication had become manifold - so we bonded even more.
Over the last couple of years, we spoke for long hours over the phone once or twice a week at times and sometimes not for months on end, and we would talk about everything under the sun. Everything. There was nothing that we didn't know about each other.
After a long, long struggle, after bearing the loss of two of his siblings who were dear to him and mother he loved too deeply, Chimpu had acted in a film produced by Ashutosh Gowarikar last year. It is due to be released. He would tell me every time we spoke of late, that he wanted me to see it - I too had made a feature length documentary after years of struggling last year and when the first cut was ready in November 2020, the producers became incommunicado. It is a beautiful film and I kept telling Chimpu that I wanted him to see it. He asked me as recently as a few days ago when I was coming over to his house to show him the first cut of my film. And I told him I would drop by very soon.
But he's gone.
The very bright and intelligent friend of mine is no more. The hero of several blockbusters and a household name in the country, a person the industry loves, the man who was one of the first to reach out and help the workers during the COVID crisis, the director of the epic Prem Granth, a film unmatched for its images, its style and form – a man emotionally fragile but the best friend to all the people he loved, including me, just walked away into the sun this early morning, leaving me bereft, leaving every single friend of his bereft, leaving his family bereft.