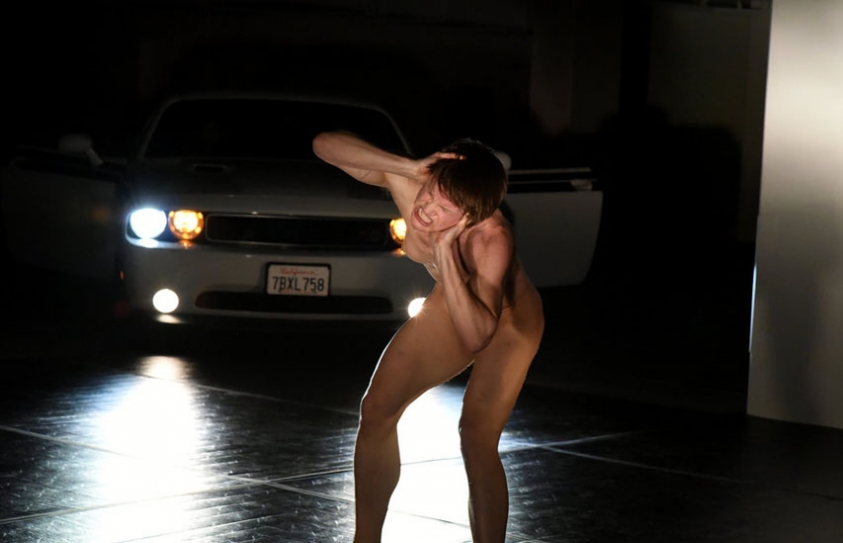 Trans Performance Artiste Fights Invisible Oppressor, But Who?
by The Daily Eye Team
April 15 2016, 9:44 am
Estimated Reading Time: 0 mins, 40 secs
On Saturday evening, gallery guides at Los Angeles museum The Broad ushered visitors, in groups of 15, down a set of stairs to the empty museum parking lot, where they were met with piercing darkness. The crowd sat in a quickly evolving circle surrounding a black mat, its corners marked by four large cars, headlights on, doors open. "It looks like we're about to see a rumble," my friend whispered.The crowd was settled, with most people hunched on the floor, save for a few sitting inside the parked cars, radios on, each booming a mixture of music, static, talk radio and advertisements. The various snippets all enmeshed and fought to overpower each other, creating a jarring blanket of noise above the seated audience.