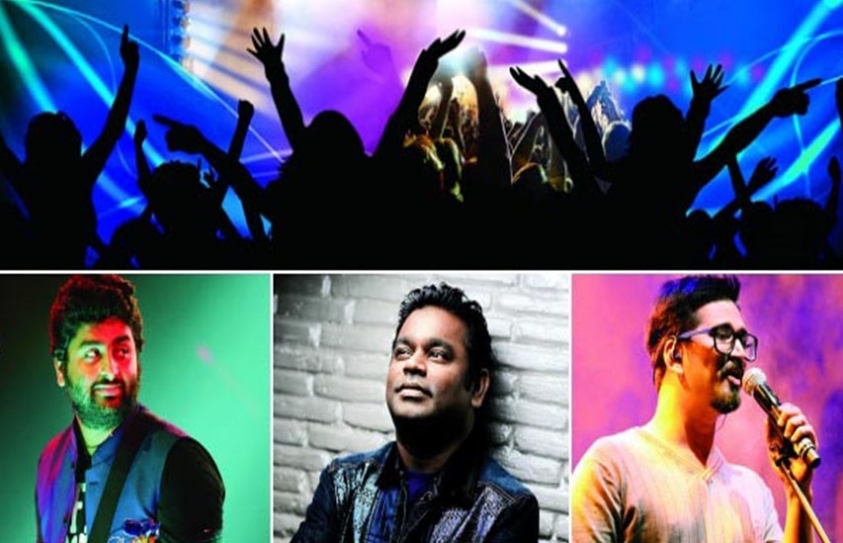 Are music festivals getting Bollywood-ised?
by The Daily Eye Team
December 7 2016, 4:21 pm
Estimated Reading Time: 0 mins, 57 secs
The Indian music festival scene — for long the stomping grounds of the independent (indie, to the cool crowd) music scene-loving fans — saw Bollywood aka the mainstream make inroads, with headliner Amit Trivedi making his debut in the NH7 Weekender 2014 lineup and AR Rahman do one better in the 2015 edition. Weekender has taken a break from Bollywood this year. Enchanted Valley Carnival (EVC), however, has gone ahead and filled that 'void', devoting an entire stage to the genre, with the likes of Arijit Singh, Badshah and Farhan Akhtar as main draws this year.

But that's not to say that Bollywood music lovers don't have music festivals of their own on offer. After an 11-city tour, Bollyland (supposedly, the 'biggest Bollywood Dance Music Festival') had a gala concert culminating in June 2015 in Mumbai that had all the trappings of a one-day music festival and is currently an ongoing multi-city live event property. Also, earlier this year, Bollywood Music Project aka BMP, 'Asia's largest Bollywood music festival' made its debut in Mumbai with a star-studded lineup.