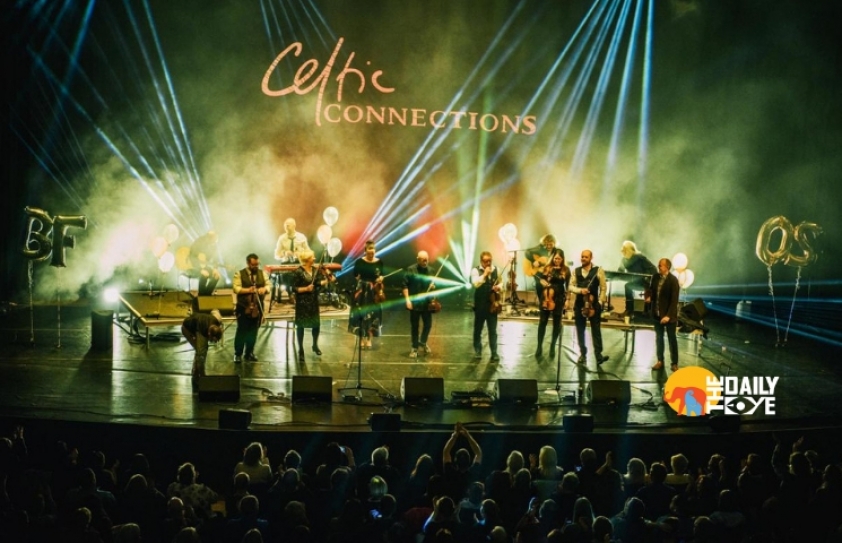 Music in the New Year
by Shruthi Venkatesh
January 31 2019, 6:48 pm
Estimated Reading Time: 3 mins, 36 secs
It is another big year for music lovers. The hottest music of 2019 is on the line. From pop to protest, all the genres have a unique treat into the New Year. Heavy-music fans will be similarly marked over the next 12 months, blessed with an unholy bounty of head-banging offerings from deities young and old. Here are some albums we're most looking forward to in 2019.
Celtic Connections
Hard-drinking, kaleidoscopically voiced jazz-folk voyager who flattened both genre boundaries and those who got on his bad side, John Martyn died in 2009, aged just 60. This year, marking the 10th anniversary of his death, his musical and occasional boxing partner Danny Thompson recruited eight guest artists for a Celtic Connections tribute show in the city Martyn called home. The collaboration between Senegalese kora player Seckou Keita and harpist Catrin Finch, Portugese fado singer Mariza, Malian ngoni virtuoso Bassekou Kouyate and Basque accordionist Kepa Junkera was impressively eclectic. The festival started on 17th Jan and goes on till 3rd of February.
The 1975
The 1975 has revealed some of the influences behind their next album 'Notes on a Conditional Form', which they believe will be more British-sounding than their current release 'A Brief Inquiry into Online Relationships'. Parts of 'A Brief Inquiry into Online Relationships' was partially recorded in Los Angeles. Matty Healy said that The 1975 were determined not to save any good songs over from 'A Brief Inquiry Into Online Relationships' while they were recording the album, even though it would have given them a head start for 'Notes On A Conditional Form'. He said: "It was like 'We can't limit our record in fear of not making another good record." The band began touring the UK in the first week of Jan and ended in Sheffield on January 25, before headlining Reading and Leeds Festival in August.
Massive Attack: Mezzanine XXI
Massive Attack's highly anticipated tour, in celebration of the 20th anniversary of their landmark LP Mezzanine, finally kicked off on January 28th, at the SSE Hydro in Glasgow. Several memorable moments went down on their opening night, from set list surprises to special guests, and what Robert Del Naja said would be the band's "own personalised nostalgia nightmare head trip." The band apparently re-imagined "using custom audio reconstructed from the original samples and influences". The tour is all lined up till April.
Jimothy Lacoste
Timmy Gonzalez who goes by the ridiculous name of Jimothy Lacoste brightens up one's life. Born in 1999, the London rapper has a sense of fun in his music-making verging on the comedic. Yet the targets of Jimothy's music so far have been pleasingly sensible. There are songs about wearing nice clothes ("tucked in shirt, nice jeans, cords / clothes is there, you might as well take advantage of it"), an anti-drug song ("Baby take it easy stop getting high / Yes I know things get boring / But here's an idea I'll grab a pen and start drawing"), London travel woes ("businessman, you're standing too close to the yellow line"), a song about how busy his life is (it wasn't when he wrote it but it is now) and impressing a woman by speaking Spanish. His uploads on YouTube have become something of a talking point in recent months.
AJ Tracey: AJ Tracey
AJ Tracey has revealed the track list for his upcoming self-titled debut album. Last year, his self-released single Butterflies made the Top 20, and its dance-floor inflections provided a clue to his eponymously titled album's sound. The west London rapper will finally release his first studio LP on February 8, having dropped its lead single 'Doing It' back in November. Tracey took to twitter on January 7 to tell fans that he'd announce the track-list for 'AJ Tracey' early if he got "enough re-tweets". And, sure enough, after the post received over 6000 re-tweets, Tracey was true to his word and posted the full track-list for his album on the following day. Tracey will set out on the road in March to promote his new album.