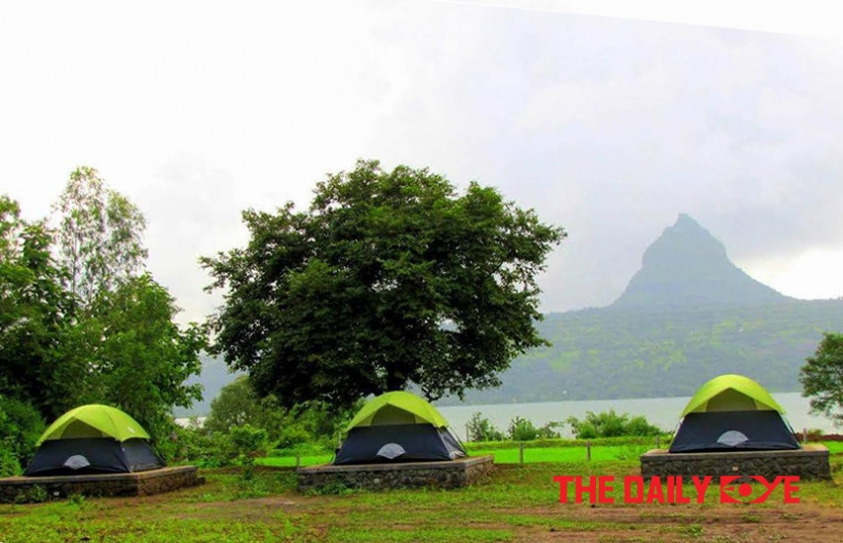 The Sunset Sessions at Lake Pawna
by Yash Saboo
October 18 2017, 4:52 pm
Estimated Reading Time: 2 mins, 39 secs
This Diwali, enjoy the Serene Sunset with the Rajeev Raja Combine at Camp Deogadh, Lonavala
With the backdrop of the setting sun against Lake Pawna, the Rajeev Raja Combine is going to take center stage and enthral its audience at Camp Deogadh. The hub for all activities that one loves, be it live music, or stand up or watching movies under the stars. The Rajeev Raja Combine is an exciting band that organically fuses elements of jazz, Indian classical, Latin and world music. Fronted by Rajeev Raja, one of India's most exciting Jazz and fusion flutists, the band with its fluid melodic lines, spontaneous syncopation and skilful improvisation enthral one and all.
Watching sunrise can be particularly helpful, as researchers have found a connection between early morning light exposure and regulating one's metabolism. And this is the perfect time of the year to begin the practice of watching sunrise or sunset since they are most spectacular in winter months.
What is it?
This Diwali, Camp Deogadh is hosting its first Sunset Session. Camp Deogadh is a tented camping ground. Spread over 1.5 acres of pristine terrain, overlooking the Pawna Lake, the campsite has been carefully built keeping in mind an artistic sensibility whilst being close to nature. With clean English style toilets and showers, an organic farm which grows vegetables such as fresh pepper, lemons, spring onions, tomatoes, radish and herbs, a fully functional cook house and BBQ grill.
What can you do here?
Besides watching a beautiful sunset, BBQs, Log fires, stargazing, bird watching, swimming, trekking, sunbathing are just some of the things you can do here. A yoga camp, a trekking camp, an astro camp, a photography camp, cinema under the stars and a BBQ foodie event are some of the events they have organized already. You can check them all out on their Facebook page. Their aim is to make it a hub for passion-based activities - amidst nature.
Where is it?
This beautiful setting is situated 25 minutes from Lonavala, Maharashtra. It is 2.5 hours from Mumbai and 1 hour from Pune.
When is it?
All the fun activities, the beautiful sunset, and the most awaited band will be at Camp on October 21, 2017
What is the cost?
The cost is pegged at Rs 2,999/- per person that includes the entire thrilling and fun packed experience. A student discount of 10% can be availed by all college goers looking for a getaway. This cost does not include travel but includes tea, the concert, BBQ dinner, stay in tents and breakfast the next morning.
You cannot miss the sunset session! Here's the complete itinerary for the next sunset session at Camp Deogadh;
21st October 2017
1600 hrs : Arrive at Campsite/Refreshments and Tea/Get allocated your tent
1730 – 1930 hrs:Watch the Sunset Sessions with the Rajeev Raja Combine at the Deck of Deogadh the Homestay
2030 hrs : BBQ Dinner and Revelrie
2130 hrs : Campfire and Adlib music session with the musicians around the campfire.
22nd October 2017
0700 hrs : Rise and Shine/ Take a nature walk to view the birds/Dip in the lake or a late snooze.
0900 hrs: Breakfast
1130 hrs: Departure
For more details, you can call 9820045921 or email at campdeogadh@gmail.com