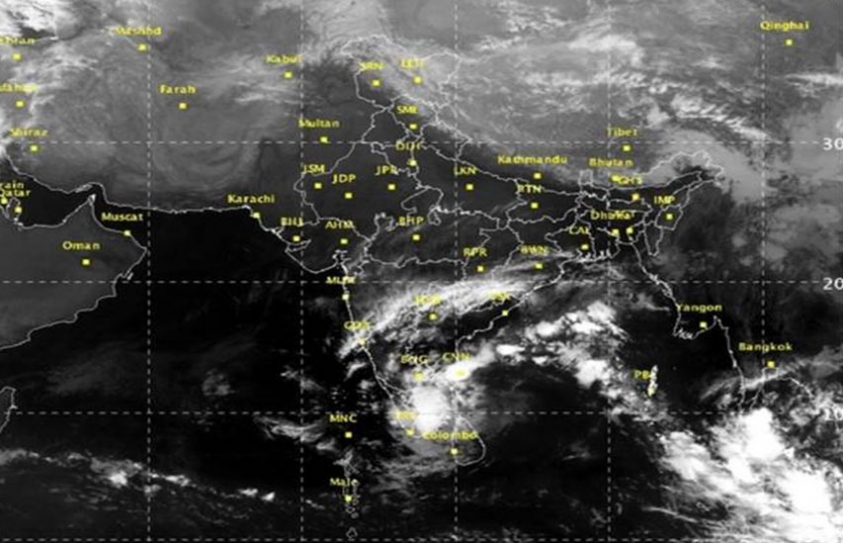 Cyclone Nada weakens, TN coastal areas see rain
by The Daily Eye Team
December 1 2016, 6:05 pm
Estimated Reading Time: 0 mins, 31 secs
Tamil Nadu's coastal areas, including Cuddalore and parts of Chennai, on Thursday received rainfall under the influence of cyclone Nada, which now lies 270 km south-east of Puducherry and is expected to weaken into a deep depression.
It is likely to cross the coast between Vedaranniyam and Puducherry, close to Cuddalore, by Friday morning.
The government has asked public to call toll free numbers 1070 and 1077 during emergency situations and advised them to listen to the latest updates by the India Meteorological Department (IMD).
The Department has forecast heavy to very heavy rainfall over Tamil Nadu and Puducherry on Thursday and Friday.