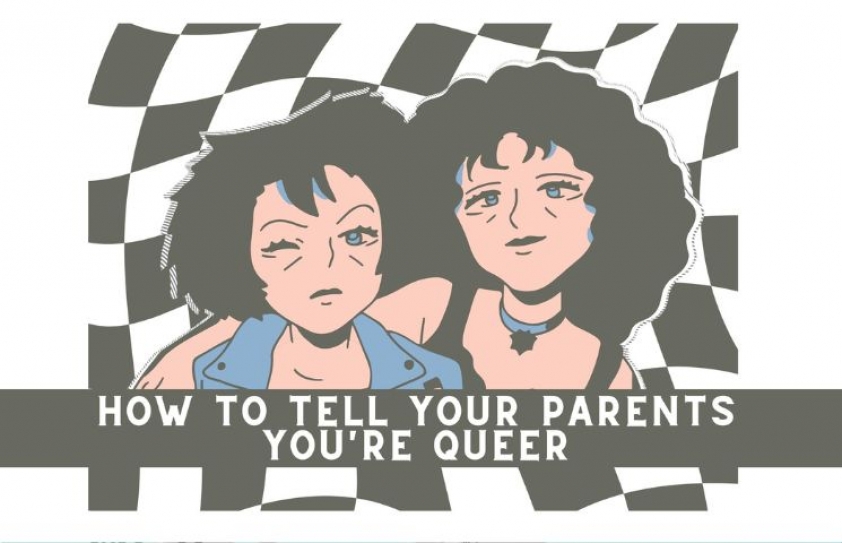 How to tell your parents you're queer
by Monarose Sheila Pereira
July 27 2022, 12:00 am
Estimated Reading Time: 2 mins, 42 secs
Queer people and professionals in psychology and psychiatry talk to Monarose Sheila Pereira and share their response.
Raj Naik, Content Writer
Although coming out as gay can be challenging and unique, this does not mean that one should be afraid to do it. Additionally, one should be prepared before coming out to their parents. If your parents are highly homophobic, they might kick you out of the family. Therefore, there are many things to consider before coming out. I regret coming out to my mother during a fight since it only made it more difficult for her to accept me. Whenever you want to tell them something, just make them sit down and say it. If your parents are having difficulty accepting it, give them some time. It's ten times harder for parents to accept their queer children than it is for you to accept yourself. One may also look for counseling. Being you is not a crime, and being queer is not a shame. Don't be hard on yourself; just be yourself.
Aman Dasgupta, Student
There is no specific time, day or date to open up to your parents. It's only when you feel that it is the right time to tell them, you do it. Make sure you are confident enough to tell them, also make sure they are in a good mood. Try to break it down as simply as you can so that it is easy for them to understand. Don't fight with them because this must be something new to them. Give them time to process and accept it. In the end, what matters is they love you and no matter whom you choose to be with, they are gonna always support you.
Dr. Nirmala Rao, Psychiatrist and Life Coach
I believe in inclusivity. Every human being deserves that and society must be accepting of people of all different sexual orientation to give them each person his or her rightful and dignified life. Parents must make note of this.
Mimansa Singh Tanwar, Head School Mental Health Program - Department of Mental Health and Behavioral Sciences, Fortis National Mental Health Program
Opening up to parents about your queer identity can be quite stressful and anxiety provoking as it can go in many unexpected ways. You fear the worst as it may impact your relationship with them. Yet it is important to have this conversation no matter how hard it is. Even though you would have run through this in your mind several times, plan ahead with reasonable expectations as this is going to be their first conversation. Remind yourself that the goal of this conversation is to open up, share about your feelings and answer their queries honestly. Find an appropriate time and place where you can comfortably talk to them without feeling rushed. Be prepared as their response may make you feel rejected, criticized, overwhelmed and disapproved. However, the key is to give them time to adjust and process the information. You may not be able to resolve all their concerns and questions in one go and it could strain the relationship for a while. Remind yourself that it is just the first of many more conversations that will help them reach acceptance.