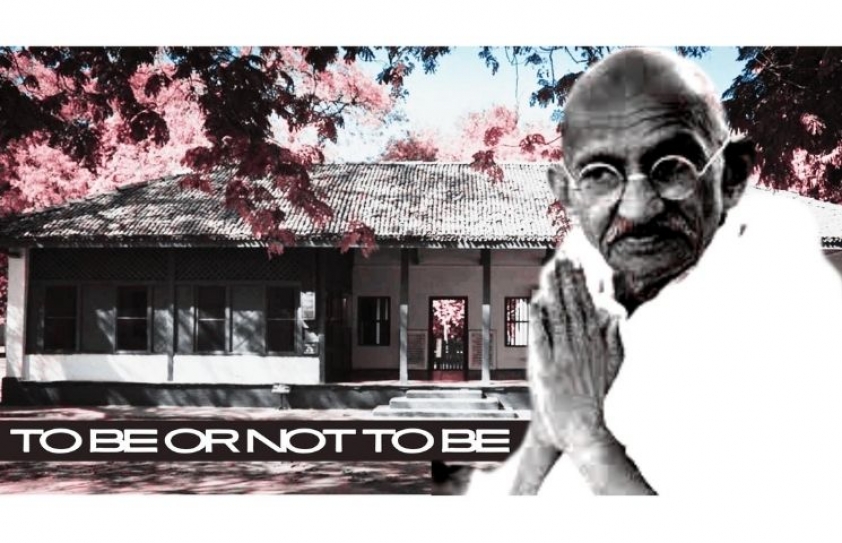 Sabarmati Ashram: To be or not to be
by Monarose Sheila Pereira
November 18 2021, 12:00 am
Estimated Reading Time: 3 mins, 17 secs
The government is mulling over revamping Sabarmati Ashram; people from various walks of life talk to Monarose Sheila Pereira about their views on the same. Listen in, folks.
Adv. Unnati Dhurandhar
Sage-like simplicity was the quintessential feature of Mahatma Gandhi's Civil Disobedience Movement. Sabarmati was the epicenter of Gandhian Satyagraha against imperial British rule. It is at Sabarmati that Baapu waged a war against the Manchester manufactured British textile products and as an alternative gave us a simple tool to weave eco-friendly cotton fabric called the 'Charkha'. I sincerely feel that we cannot make a mega million dollar corporate spectacle at Sabarmati, as it would defeat the very connect that it has with the common people, i.e. peasants and farmers for whom Bapu gave a slogan of 'Swadeshi' i.e. indigenously developed charkha woven cotton fabric.
Jitendra Tripathi, Student - Indian Institute of Tourism and Travel Management
Authenticity is the mother of attraction at a particular destination. If it is lost, there will be no desire to visit the place; whereas basic amenities should be taken care of so that tourists can heave a sigh of relief and elevate their inner peace.
It is the icing on the cake when you get an opportunity to connect with your soul sitting in solitude on the banks of the Sabarmati riverfront at the ashram. Visiting Sabarmati ashram per se is getting positive vibes and once you are there definitely you want to extract more ineffable memories. It should not be renovated but it should remain as it is and, on the flip side, more facilities should be provided to add to more invigorating and rejuvenating experiences.
Abdullah Khan, Doctorate student - visiting lecturer
I see no point in renovating historically relevant monuments just for the sake of it. We need to learn how to draw a fine line between renovating and maintaining. We recently lost Jalianwala Bagh to an unnecessary revamp; we won't ever get it back. As a history teacher, it pains me to see such monuments fall into the joke that renovations are.
These are historical monuments for a reason. Sure, keep maintaining them like we've been doing for centuries, but renovation? That's a big no. Hoping that Sabarmati survives this trap.
Nikunj Panchal, Student of Economics and Politics
Though it's a superb idea to restore monuments for the generations to come, while such works are being done it should be kept in mind that the simplicity and authenticity of the place remains. Specifically in this case as Gandhiji adhered to his simple way of life, revamping should be done without disturbing it. It's not the lavish facilities that attract the tourists to the Sabarmati ashram; it's in fact the quest to know the absolute natural and truthful life, which the Mahatma lived. In conclusion, I feel it can be and should be renovated, but as an attempt to restore the originality rather than revamping it into a modern museum.
Ankit Hari Prasad Singh, Videographer and Video Editor
It is not an ordinary place. Sabarmati Ashram is the residence of Mahatma Gandhi who fought for the independence of India. But the new generation is not interested in history and due to that our heritage is vanishing slowly. Most of the children don't know about Mahatma Gandhiji and his sacrifices.
In India we have only a few ashrams left and it's our duty to save our history. So it's very important to maintain Sabarmati Ashram without losing its authenticity.
Mahalaxmi Subramanian, French Tuition Teacher
If it is in bad shape it should be renovated but not changed. It should not be renovated just to make it a tourist attraction.
Those who believe in Gandhian values will visit it anyway whether it is simple or lavish. So we should focus on retaining the essence of the place.
What do you think? Write to us at monarosepereira@gmail.com