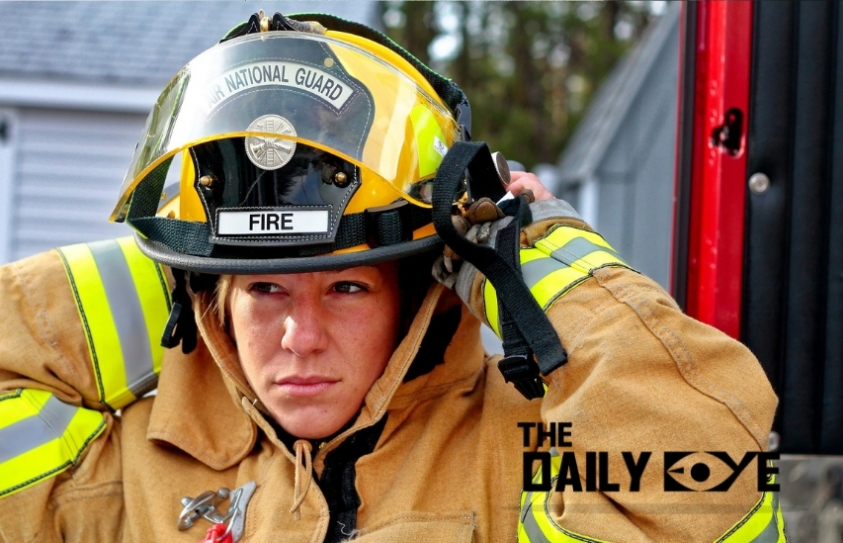 #FireFightingSexism: Firefighters tell little girl, "Don't let gender stand in the way!"
by Shruthi Venkatesh
January 25 2019, 12:04 pm
Estimated Reading Time: 2 mins, 54 secs
The so called stereotype of having only men for certain jobs has never gone down. The trending hash tag #FireFightingSexism has gone viral over the recent times. It was first brought to light by a journalist Hannah Summers when her four-year old daughter told her she wished she was a boy as all the books she read had only 'firemen', and the women were nowhere there.
However, as a journalist, Hannah was stunned hearing such a statement and soon took to social media triggering a Global Firewomen Campaign to voice out the issue. "My 4yr old came home yesterday saying she wished she was a boy so she could be a fireman. When I said girls can be fire-fighters too she said 'but I've seen in books they are all boys and I don't want to be the only girl.' Any good vids/books I can show her?" she tweeted.
In response to her tweet, the West Midlands Fire Service (WMFS) shared a video featuring both men and women fire-fighters to inspire the little girl. "Esme, lots of our fire-fighters are girls and boys — some of them want to say hello to you! We would love to meet you and show you what we do. You can be a fire-fighter too!" Soon, other fire-fighters joined in as well.
Outdated language is stopping young girls and women considering firefighting as a career. (london fire brigade)
Many tweets followed, in which some were more inspiring. Fire Chief Darrell Reid tweeted: Good morning! I heard your four y/o #daughter was discouraged because she felt she had to be a boy to be a #firefighter. In #Vancouver, we have awesome firefighters who happen to be women! & Nanaimo's @Karen_Fry is a great Chief who happens to be a woman!
Rebecca Rowe another fire-fighter tweeted: Hi Hannah I'm also a firefighter in the London Fire Brigade, your daughter can be anything she wants. Don't let gender stand in the way! #FirefightingSexism #firefighter #girlpower #girlscandoanything.
Manish Tayal tweeted: I'm sure @navy_women would be delighted to introduce you and your daughter to some of the awesome women fire fighters in the @RoyalNavy #noordinaryjob #thisgirlcan #likeagirl #alwaysbeasailor.
A year ago, London Fire Commissioner Dany Cotton said, "The first woman firefighter joined London Fire Brigade in 1982 and it's ridiculous that 35 years later people are still surprised to see women firefighters or calling them firemen. London is a complex and challenging city and it takes a diverse selection of skills, strengths and specialism to protect it - qualities that both men and women possess. I want to shake off outdated language which we know is stopping young girls and women from considering this rewarding and professional career. We owe it to tomorrow's firefighters to challenge negative stereotypes today."
Matt Wrack, General Secretary of the Fire Brigades Union, said, "The FBU has been using the term 'firefighter' and not 'firemen' for decades, and has consistently complained to print and broadcast media and programme makers for using this archaic term that no longer represents our modern fire and rescue service. We wholeheartedly welcome more women into the fire and rescue service because we believe that a diverse service should reflect the communities that firefighters serve. We are proud and pleased to be part of this initiative."