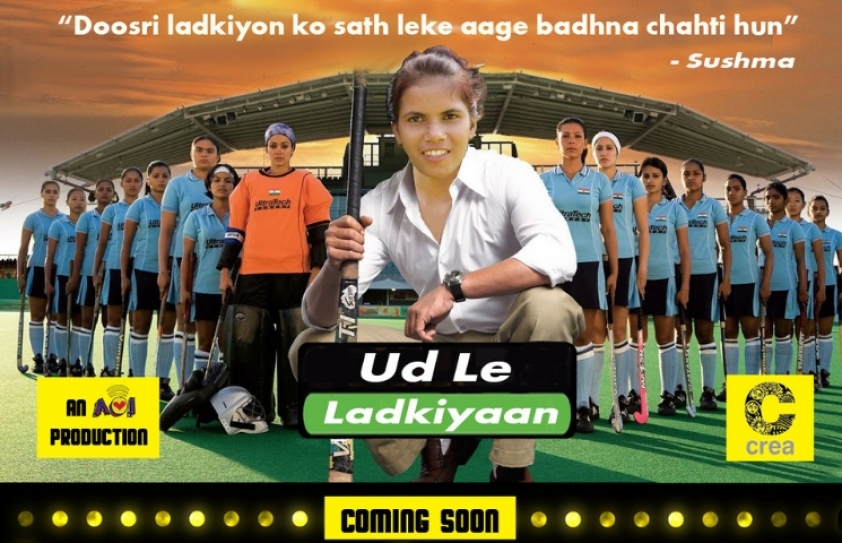 #GrownUpGirls – Young women's dream of adulthood
by The Daily Eye News Desk
April 18 2019, 4:02 pm
Estimated Reading Time: 2 mins, 32 secs
What do we think of a woman's adulthood? For most, it stops at the idea of marriage and motherhood. #GrownUpGirls is a series of 7 videos where young women from rural Jharkhand and Bihar talk about their dreams of adulthood.
But these women talk about what kind of grown-ups they would like to be:
"A girl from a small village becoming a world famous artist - it's not going to be easy, there will be obstacles, but I'm not going to give up," says Kajal.
"I just want to be very happy all the time," says Manisha, who wants to travel the world and go to Switzerland, "par honeymoon ke liye nahin."
Parvati wants to be police inspector - the kind who helps women and gives them a supportive situation to deal with their problems, especially of sexual violence.
Rupam wants to be a football player.
Sakina wants to marry a man who will be loving and a kind father - and they will have two shops, one hers, one his.
Rimjhim wants romance "par self-depend wala", so there is consent and choice.
Some imagine a life in which marriage is not necessarily a goalpost - "It is a part of life," says Manisha, "not life itself." "Don't some people not marry? Do they not live perfectly fine lives?" challenges Kajal. Their effervescence and intelligence are inspiring..
In each story you can see the expansive desire each 18 year old has for her life, and you can also see with what determination and persistence they must negotiate with their families, and how the support of their families can make them dream bigger and soar higher.
There is a message for each of us in these stories of how we can be there for the young people in our lives.
Using a beautiful docs-animation style, the films are told in the girls own voices, but their emotions, their dreams and their personalities are brought alive through a playful and soulful animation style. Together the films ask us to help young people articulate their own idea of adulthood, and for us to help them reach this dream with our support and help, instead of forcing a fixed notion of adulthood and goalposts on them.
The films were made in collaboration with the NGO CREA's SELF Academy - a program that works with young women using sports and the arts to build leadership and confidence. The videos are part of a series we are doing on Agents of Ishq to shift the discussion and understanding around child marriage from issues of Age to Agency. The members of the Agents of Ishq team who worked on the project are Paromita Vohra, Umang Sabarwal, Debasmita Das and Srinidhi Ragahavan.
Agents of Ishq is a multi-media project about sex, love and desire. Or, to put it another way, they make cool videos, beautiful images and great audio about sex, love and desire in India. Agents of Ishq is brought to you by Parodevi Pictures, an independent media and arts company based in Mumbai.