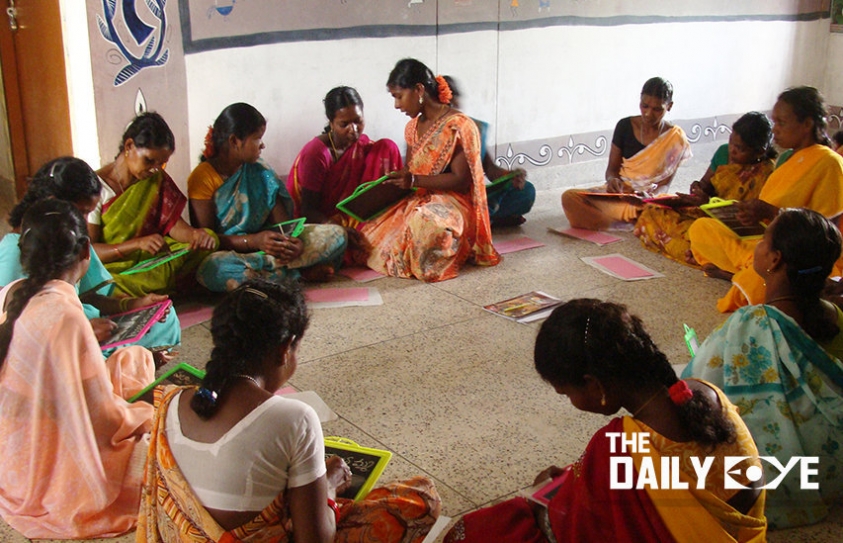 Indian Women are Marching Ahead
by Yash Saboo
December 12 2017, 4:36 pm
Estimated Reading Time: 3 mins, 21 secs
India is a complex country. We have, through centuries, developed various types of customs, traditions and practices. These customs and traditions, good as well as bad, have become a part of our society's collective consciousness. We worship female goddesses; we also give great importance to our mothers, daughters, sisters, wives and other female relatives or friends. But at the same time, Indians are also famous for treating their women badly both inside and outside their homes.

Source: The Global Millennial
Indian society consists of people belonging to almost all kinds of religious beliefs. In every religion women are given a special place and every religion teaches us to treat women with respect and dignity. But somehow the society has so developed that various types of ill practices, both physical and mental, against women have become a norm since ages. Female literacy rate (65% according to Census) is also much lower than male literacy rate (82%). This is because of the orthodox mindset of the families which don't educate the girl child. There lies a huge gender gap too, ranking India 132 out of 148 countries. The Child Sex Ratio is also low. (909 as of 2013)
However, times have changed. "On the other side of the spectrum, India's External Affairs Minister and Defence Minister are women. The Speaker of the Indian Parliament is also a woman and women account for 11.8 percent of the members of the Lok Sabha and 11 percent of the Rajya Sabha. In the metros the changing stature of Indian women is evident. They have stormed corporate citadels and the urban workforce. They are TV anchors. Bollywood actresses of repute are faring well in Hollywood, and in the field of sports, PV Sindhu, Saina Nehwal, Mary Kom, and women's cricket and hockey teams are reaping laurels for the country", writes Usha Rai, author at The Better India.
She also talks about women coming from rural villages performing equal to or better than men on the renowned show 'Kaun Banega Crorepati' which shows that women have better knowledge and presence of mind than men. In fact, the only person to win 1 Crore was a woman.
In the last few decades, India has made impressive progress towards universalizing primary education, and enrolment of children in schools has been well over 95% for well over ten years.
However, the Annual Status of Education Report (ASER) and other data on learning outcomes clearly shows that although children, especially girls are enrolled in school, large proportions are not acquiring even foundational skills like basic reading and math on time. Substantial proportion of children are struggling with foundational skills even after five or more years of schooling. Without these capabilities, students are not able to cope with what is expected of them in different grades. This learning deficit accumulates and grows over time, culminating in children not being able to continue with their education after the elementary stage is over. Neither are they equipped to deal with the demands of the world of work.
READ India is one such initiative to tackle the problems faced by women in India. "In one of their programs they impart skills ranging from tailoring and knitting to beauty culture, teacher training for nursery schools, caregiving and working in hospitals as hospital assistants, carpentry and weaving. Products made by the women have market linkages, and they are earning anything from Rs 2000 to Rs 6000 depending on the time they can give. Now with training in financial literacy and business communication skills, they are turning towards entrepreneurship." writes Rai.
Rai also gives a simple example of how women in villages make the most of an opportunity. "Using traditional skills and locally available material like wild grass called moojh and tapper, in Geejgarh, Dausa, Rajasthan, women are using this long grass to make coasters, baskets, and even furniture. With a wood and iron base, the tall grass is knitted to make chairs and tables".
If there is constant improvement and encouragement, there's no force stopping women from taking the world by storm!