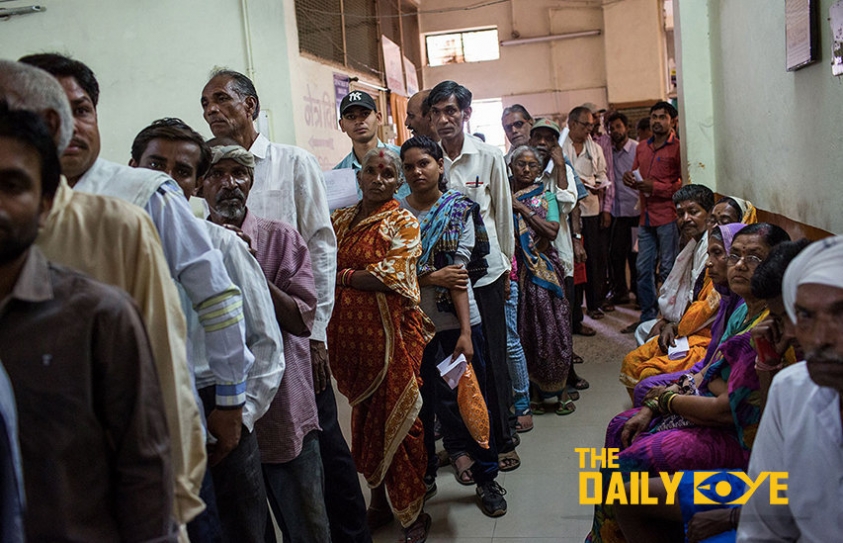 India spends a meagre Rs 3 a day on its Citizen's Health
by Yash Saboo
June 26 2018, 6:04 pm
Estimated Reading Time: 2 mins, 34 secs
A recent study conducted by the British medical journal, The Lancet, found out that Indians were the sixth biggest out-of-pocket health spenders in the low-middle income group of 50 nations in 2014. It is shocking to know that the amount India spends on public health per capita every year is Rs 1,112. To put this in context, this amount is less than the cost of a single consultation at the country's top private hospitals–or roughly the cost of a pizza at many hotels. When narrowed down further, the amount comes to Rs 93 per month or Rs 3 per day.
India's public health expenditure is amongst the lowest in the world. Currently, it stands at 1.02% –of its gross domestic product (GDP) – a figure which has almost remained unchanged in the last nine years since 2009. This is lower than most low-income countries which spend 1.4% of their GDP on health, according to the National Health Profile, 2018, released by Union Minister for Health and Family Welfare, J P Nadda, on June 19, 2018.
Source : IndianExpress
When compared to other countries, Indonesia spends more than twice of what India spends on public health, and Sri Lanka spends about four times of it. Bhutan spends 2.5 percent of its GDP on public health, Thailand 2.9 percent, and the Maldives 9.4 percent.
If people still keep wondering why patients opt for private healthcare sectors despite their unjust fees and charges, low public-health spending is one of the reasons. As Indians are the sixth biggest out-of-pocket health spenders, around 32-39 million Indians are pushed below the poverty line every year. The figures are horrific.
IndiaSpend reported that in the 10 years to 2014, out-of-pocket health spending has pushed 50.6 million people back into poverty, an analysis of the 68th and 71st rounds of the National Sample Survey by Shailendra Kumar Hooda at the Institute for Studies in Industrial Development, New Delhi, shows.
The largest chunk, about 27%, of these people are from Uttar Pradesh–where more than 70% of inpatient treatments in the state are received from private providers and beneficiaries of state-sponsored health insurance had either not been identified or only a small proportion were enrolled (30% of families were enrolled under Rashtriya Swasthya Bima Yojana against a national average of 58%). Only 7% of hospitalization cases received either full or partial insurance reimbursement against the national average of 29%.
India has certain health targets: Reducing the infant mortality rate from 41 deaths per 1,000 live births in 2015-16 to 28 by 2019 and maternal mortality ratio from 167 deaths per 100,000 births in 2013-14 to 100 by 2018-2020, and eliminating tuberculosis by 2025. But without a significant increase in its healthcare budget, these targets seem far from being achieved.
"If you don't increase public financing, you get into the mindset that the public sector cannot do anything," Srinath Reddy, president of Public Health Foundation of India, an advocacy, told IndiaSpend in January 2018. "You have to leave it to the private sector to do what it wants and lose the opportunity to create a system that provides accessible and affordable care, which is the essence of universal health coverage."