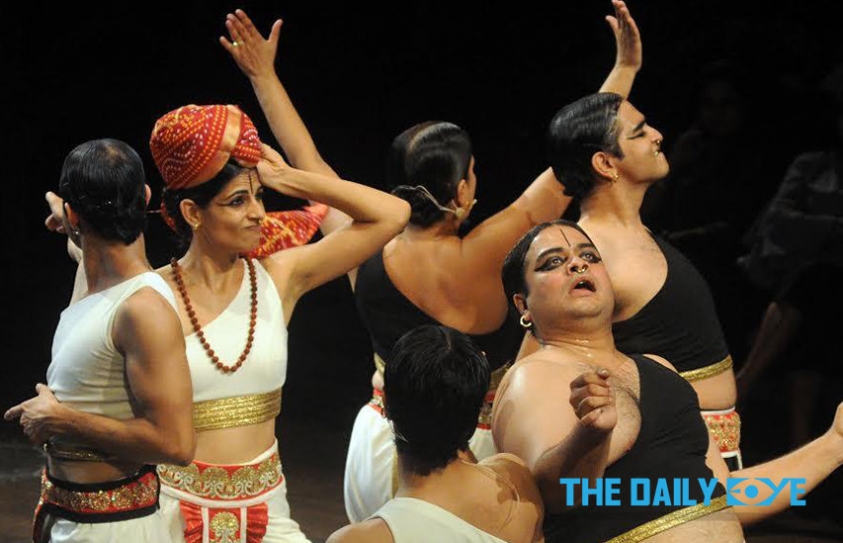 The Stage and the Stree
by Revati Tongaonkar
September 6 2017, 5:48 pm
Estimated Reading Time: 3 mins, 20 secs
Theatre has been one of the longest-practiced forms of art in India- from age-old bards, to soliloquizing protagonists, to dance-dramas, it has always been a crucial part of the public psyche, always expressing the issues faced by the janta.
It is obvious, then, that activism and resistance become a part of the art form. From resisting the British during the struggle for independence, to voicing the issues of marginalized members of the society, the stage has always been the arena where new thoughts speak up, and enter the public's consciousness.
One such movement is Feminism, which, in Indian theatre has made ample use of bold narratives and forward-thinking representations to question the existing systems that we live with. Feminist theatre narratives in India, formed at the confluence of art, activism and political movements emerged in the 1970s, as a response to the dominance of male narratives in plays. It was an attempt to reverse this monopoly of expression, and allow for other genders and identities to showcase the world through their lens, and speak their stories.
Although India has had plays performed since the first century BC, female representation was missing till the advent of the 19th century. This, Tuntun Mukherjee puts it best when she says, "… could be attributed to the slow 'erasure of women's voices from our cultural history'. The denial of education to women, the male exclusivity in the print culture, the tendency to 'vulgarize' and 'devalue' oral culture (generally the female domain), the separation of the private and public space has all served to confine women to certain genres and restrict or erase their presences in others". This naturally led to the emergence of an all-male narrative in popular culture, with male actors frequently playing the roles of women. Those women who did participate in theatre, were often shunned as sex workers or singers from marginalised communities.
Plays were written before the 70s as well - Swarnakumari Devi's The Wedding Tangle discusses a woman's role in larger contexts, such as widow remarriage and class struggles. However, female voices really began speaking up in theatre during the 1970s, when social issues began to be discussed in our plays. Street and experimental theatre was all the rage back then, and allowed for social issues, such as dowry, gender discrimination, abortions and sexual violence to be spoken up in public. Jan Natya Manch's play Aurat (1979) is a classic example, it talked of issues such as dowry harassment and domestic violence, and came at the right time to help strengthen India's feminist movement, which picked up pace in the 1980s. It wasn't just about discussing women's issues, but about encouraging women to enter the zone of theatre as creative people- writers, artists and directors, and several theatre groups began to celebrate the entry of women into theatre. Female playwrights emerged- Pole Sengupta, Gitanjali Shree, Irpinder Bhatia, Binodini, B. Jayashree, Neelam Chaudhary, Shanoli Mitra, Usha Ganguly, Sushma Deshpande and Qudsia Zadie are among those who emerged during this period, and provided more female-centric narratives, providing a more authentic portrayal of women's issues, their lives, their sexualities, and relationships.
Today, feminist theatre is a separate trope of theatre in India, with greater public acceptance, and its history and theory studied in major journals and publications. It focuses on women and other genders, exploring themes of love, sexuality, sisterhood and autonomy. Lights Out by Manjula Padmanabhan explores male and female takes on domestic violence, and raises questions about the nature of crime (can it be public or private?) and shows the apathy that we have towards gendered violence. Mallika Sarabhai's Sita's Daughters is a subversion of a well-known mythical narrative, a one-woman dance-drama that has a vocal woman questioning her story. Faezeh Jalali's Shikhandi: The Story of the In-Betweens, investigates gender fluidity and trans-identities through the story of Shikhandi.
At its heart, feminist theatre is but yet another way of expressing our anguish, or yearnings for hope to the world.
Source: https://feminisminindia.com/2017/08/30/feminist-theatre-india/