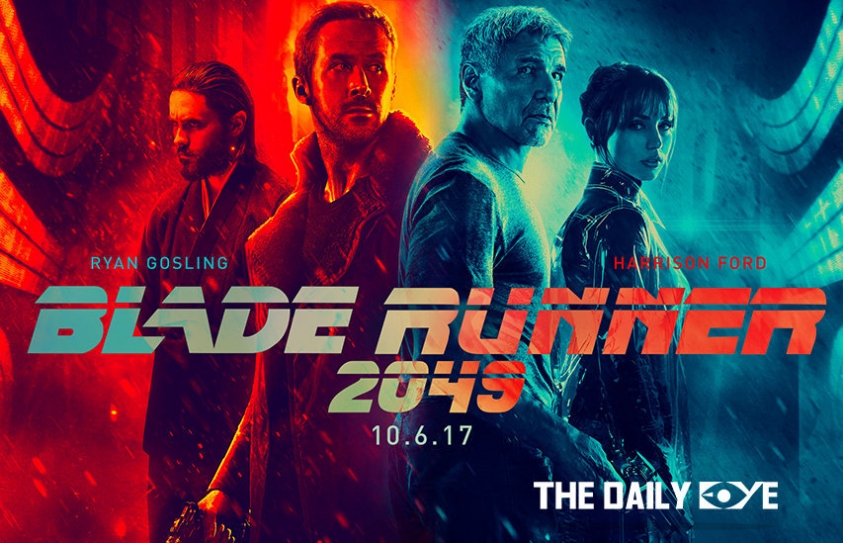 Sci-fi Taken to Another Level
by Denver Fernandes
October 6 2017, 7:30 am
Estimated Reading Time: 2 mins, 44 secs
Cast: Ryan Gosling, Harrison Ford, Ana de Armas, Sylvia Hoeks, Robin Wright, Mackenzie Davis, Carla Juri, Lennie James, Dave Bautista, Jared Leto
Direction: Denis Villeneuve
Producer: Andrew A. Kosove, Broderick Johnson, Bud Yorkin, Cynthia Yorkin
Writer: Hampton Fancher
Screenplay: Hampton Fancher, Michael Green
Genre: Fantasy/Science fiction
Duration: 163 Min*
Ridley Scott's Blade Runner was quite a misunderstood movie back in the 80's. Although the visuals were years ahead of its time, the producers were probably skeptical about the whole Replicant drama and decided to make an alternate ending. Years later Mr. Scott released his original version, which was met with critical acclaim and the age-old debate began of whether Deckard (Harrison Ford) is a Replicant or not. Now, the Director of highly applauded movies- Sicario and Prisoners, is taking the helm of this beloved franchise. Unfortunately, Denis Villeneuve is not looking to answer the 'big question' but instead asks a better one- isn't the mystery better? This movie will make you question what it takes to be human and how much of you is actually human. It will surely make you believe that Denis is probably one of the best directors alive today.
Ryan Gosling plays a Replicant aka Skin Job who is the latest Nexus Model working as a Blade Runner for the Los Angeles Police Department. When officer K (Gosling) starts to uncover secrets about a Replicant-Human hybrid baby, things go south. Gosling really shines in this role of an android who is hell bent on finding out the truth of his existence. The character that stands out in this marvel is Joi (Ana de Armas). Her role of an A.I. who is emotionally attached to Officer K or as she lovingly calls him Joe, is sweet and you really begin to vouch for their awkward love story. The Director has done a fine job at bringing this movie to life. The use of practical effects accompanied with modern CGI brings out what made the original Blade Runner world so beautiful. On the other hand, Harrison Ford is barely in it and honestly, we really didn't need him that much. The movie's doing more than fine without him. Nevertheless, it was nice for the fans to see Deckard back in action.
In a time where A.I. and machine learning is at its height, Blade Runner 2049 gives us more philosophical questions about what makes us, us. The fine line between humans and what does it feel to be human is elaborated and dissected brilliantly. The idea that machines can feel and have memories is something we have seen before although this dives deeper and more beautifully than any other movie in recent memory. Moreover, the Director dabbles with love among robots and other humans which is quite a rare thing nowadays and more apparent than ever before.
All in all, the movie is nothing short of a masterpiece. The visuals, storytelling and acting are at par or maybe even better than the first Blade Runner. This movie is surely a contender for the Oscars this year, most likely in the category of cinematography. This movie is surely a Sci-fi mind bender for all the fans of the Ridley Scott film and then some.