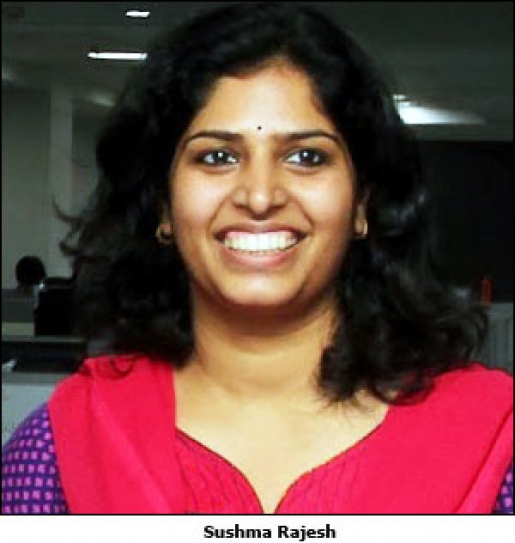 Life OK: The Challenger
by Piroj Wadia
March 26 2014, 2:21 pm
Estimated Reading Time: 5 mins, 42 secs
Television viewers in India are now jostling each other for the remote and couch space to watch their preferred show at prime time i.e.: 8pm to 11pm. With Star Plus, Zee TV, Colors and Sony Entertainment Television having grabbed the top four berths; in May 2012 they were joined by a fledgling channel Life OK, from the Star Network bouquet.
At first, I did have a few reservations about the channel. In fact, I couldn't help remembering that in the initial stages of the satellite boom, Zee TV had launched El TV, with a short telecast time and a clutch of shows put together – a few of them were good shows. But they never got the viewership which then headed for Zee TV, Star Plus and the new challenger Sony. Whilst the big three were capturing eyeballs and challenging the public broadcaster Doordarshan, but El TV simply tail spinned. In 2000, the Sri Adhikari Brothers – Gautam and Markand launched a light humor- centric general entertainment channel – SAB TV. Soon Sony Entertainment Televisionacquired it and repositioned it as a comedy-centric channel. As motley channels like NDTV Imagine, 9X, etc. followed, and Sahara, just a survivor, offers no challenge; the others floundered like El TV, the chota sa channel.
??
Just when viewers were settled with their prime time couch sessions, comes a new channel to unsettle their viewinghaits – Life OK. A tentative sampling showed up new content. In fact, on the weekends, when I would be out, Anita, my part time, live in maid ventured to watch Katha Mahadev Putra Bal Ganesh Ki, Devon Ke Dev…Mahadevand Hum Ne Li Hai-Shapath. Soon the latter and Savdhaan India – India Fights Backwere my staple weekend fare. I found that shows like Hum Ne Li Hai-Shapath andSavdhaan India – India Fights Back had a grip on me as did 2612 and 2613. Often I was attracted to a show by an actor like in the case of Gustakh Dil which stars Meghna Malik an actor I rate very high.
Life OK looked like it was here to stay, as it had the content others lacked. But the real surprise was that it hosted the Screen Awards. I soon found myself asking Sushma Rajesh, Head of Programming, Life OK a few questions. Excerpts:
Q: Screen Awards moved to Life OK. Why?
A: Having completed two years, we were on a good run. It was important for us to go to the next level. One of the things we wanted to do is create an impact by acquiring some big properties. While it may have been aired on other platforms earlier, on Life OK this year, the Screen Awards was treated much differently. The 20th Annual Life OK Screen Awards wasn't only about a big-ticket Bollywood event, but also about commemorating heroes – who inspire and make Life OK. We were delighted with the response from our viewers not only in India, but all over the world. With a clear intent to showcase both – how an event is programmed and how it is marketed. With the Screen properties, we managed to reach out to more viewers than the biggest events and movies on television (in this year so far) – to be precise 74 million people.
Q: What kind of ratings did the Life OK Screen Awards garner?
A: The much publicized, 20th Annual Life OK Screen Awards recorded a whopping 9.0 TVM, almost 30% more than what it was able to garner last year on a competing channel. A maiden journey for both, Life OK and Screen, the 20th Annual Life OK Screen Awards has become a success story, raking in high viewership for the channel and taking it to new heights. Week 04, 2014 saw Life OK jump to 375 GTVM from 347 GTVM last week, the highest ever since its inception.
Q: What was the purpose of launching Life OK? Star Network already has Star Utsav and Star One. Is the programming meant to be different?
A: From its very inception, Life OK has been about differentiated content and it is with this thought and a clear objective that viewers of the new channel would have a different set of stories from the ones being aired on existing different star channels. Star group​ took the decision to launch another general entertainment channel, about two years ago; when we started, we had the backing of Mr Uday Shankar, CEO, Star India, Mr Sanjay Gupta, COO, Star India and the Star Network and a clear vision that the new channel will not be a flanker to Star Plus, but a challenger. Based on consumer research, Star India decided to introduce this new channel without the Star name and came up with Life OK. It was a promise we made to the audience that Life OK will imbibe the core ethos of differentiated content in its programming and initiatives. We didn't succumb to the temptation of doing the usual general entertainment channel (GEC) saas-bahu soaps. We have stayed away from it because we didn't want to divide the family; we wanted to entertain the entire family as our target viewers are not just women, men or kids but all of them
Q: How many households do you reach? Have the mythologicals like Mahadev, etc. have anything to do with the reach?
A: Our reach has been growing. In many weeks, we have been number two or three in the ratings chart. LC1 and digitization were critical times for the channels, but we have proven our strength with consistent growth through these phases as well. We now we reach out to an average of 100 million people in India @ HSM levels (According to TAM CS 4+ data). Mahadev has been our driver show which has climbed up the charts of popularity with its inspiring rendition of Shivji's life.
Q: Which is your channel driver show, right now? Any of your earlier shows were the drivers?
A: When we launched, we had two key shows Dil Se Dua… Saubhagyavati Bhava? and Main Lakshmi Tere Aangan Ki and both of them played an important role in laying down a solid foundation for the channel and its association with social messaging. After this, it was Devon Ke Dev…Mahadev that made Life OK stand out in the clutter and continues to be a game changer for the industry. Our crime docu-drama Savdhaan India and SuperCops v/s SuperVillians…Shapath have been growing consistently and becoming hugely popular. Amidst fiction shows, Gustakh Dil and Tumhari Paakhi are the two shows that are on a growing trend and are strengthening the channel's bond with the viewers.