Empowering Adolescents through Collaboration
by Yash Saboo
August 1 2018, 3:00 pm
Estimated Reading Time: 3 mins, 0 secs
By delaying adolescent pregnancy, India could add an estimated 12 percent to its GDP, stated a report 'Collaborative Force: Empowering 10 to 19'. The report further states that girls with secondary schooling are up to six times less likely to be married as children. It added, each additional year of schooling for girls reduces infant mortality for their offspring by up to 10 percent; and for every USD 1 spent on key interventions for reproductive, maternal, new-born and child health, about USD 20 could be generated as benefits.
This report was jointly launched by Bank of America and Dasra, a Non-Governmental Organisation. Both have jointly launching various reports on teenage girls for the last three years. This year the report urged for adaptation of collaborative models to address India's large-scale development challenges.
"We had always been giving to individual organizations and to platforms like the Prime Minister's Fund," says Bank of America's President and Country Head, Kaku Nakhate. "But the collaborative gives us a chance to really make a difference by letting us direct corporate money in the right way. To look beyond foundations and play a more active role in bringing donors, grantees and the community together." The collaborative is helped along by a research project, also prepared by BAML that provides a blueprint for fine-tuning the process of giving, measuring impact and then deciding on the next step. "Our approach to the project is very different from that of an NGO's," says Nakhate. "We go in with the mind-set of an investment bank or an equities firm." In other words, it's more thorough, clinical, asks tough questions and relies more on factual than anecdotal inputs."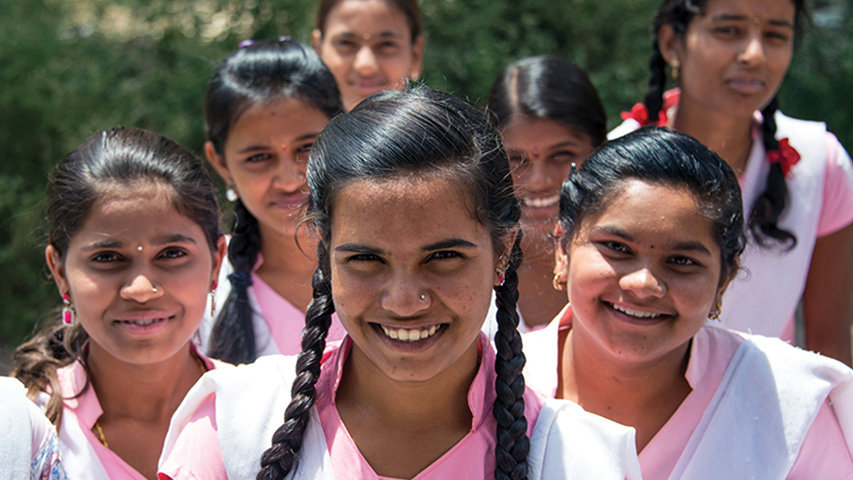 Brookings Institution
10to19: Dasra Adolescents Collaborative was launched in 2017 with a goal of transforming India into a place where 5 million adolescents "thrive with dignity and equity." Dasra pulled together funders, technical experts, government entities and social organizations and aligned its mission with Sustainable Development Goals 3, 4, and 5.
To further improve their work, the collaborative will tailor its approach to address the unique needs of the 10 to 14 age group and 15 to 19 group. The collaborative will work towards four priority outcomes for adolescents in India, based on a study conducted by Bridgespan. They are – complete secondary education, delay age at marriage, increase agency and delay the age of first pregnancy/birth. To reach these outcomes, experts say it's crucial to incorporate adolescents into the discussion.
The 10to19 collaborative is using a two-pronged model to execute its vision. It will provide funding and capacity building to a cohort of non-profits in India. Secondly, it will provide a platform to key stakeholders so knowledge can be shared, sector-wide initiatives can be supported and collective action with the government can occur.
The collaborative has multiple mandates. In addition to the ones mentioned above, the more significant ones are to fund on-ground partners who will build toilets in rural homes that don't have it.
"We insist on this because our initial reports showed that when girls start menstruating, the first thing they do is drop out of school because there are no toilets," says Nakhate. "And like other women of the household, the girls also suffer various ailments because of being forced to hold it in, and not having a toilet to relieve themselves. We've also seen that when the toilet is built because of the girl, her respect in her family goes up, and we want more of that to happen."