The Welsh to have Gender-neutral School Uniforms
by Shruthi Venkatesh
December 3 2018, 5:03 pm
Estimated Reading Time: 2 mins, 57 secs
The thought of gender - neutral uniforms in schools is highly sensible according to the Welsh Government. Their view is to find considerable ways of keeping down costs of school uniforms through measures such as stipulating basic items and colours, but not styles, and whether school logos are necessary. "Our policy is that any student can wear a skirt or trousers, and we have had one young man who came in a skirt one day and we said he looked very smart and he carried on and the next day he came in trousers," said Jackie Parker, from Crickhowell High School in Monmouthshire.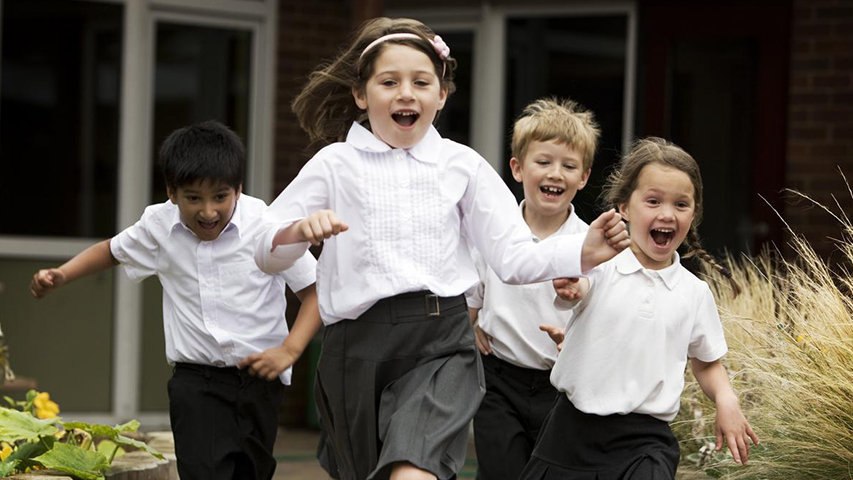 Low-income parents can claim upto Low-cost uniforms (independent.co.uk)
The Welsh government as it had stated to consider or adapt to low-cost uniforms has mentioned several necessities to be added in the manufacturing process.
. Only stipulating basic items and colours for uniforms so that they can be bought from a range of suppliers, as well as avoiding high-cost items such as blazers and caps.
. Limiting logos on items and providing iron-on or sew-on versions has also been put forward
. Uniform exchange or recycling schemes, which are already well-established in many schools
. Flexibility during extreme weather conditions, for example allowing pupils to wear their PE kits in very hot weather.
Education secretary, Kirsty Williams, said children should be allowed to decide what they wear to school as individuals. "We do have some circumstances where children write lists of uniforms - this is what boys will wear, this is what girls will wear and what we're saying is that's no longer appropriate," she said. "It's perfectly acceptable to list items the children should wear to school but we shouldn't be making distinctions on those binary grounds."
Jenny-Anne Bishop, a Trans woman who works with the Unique Transgender Network in Rhyl, added that this guidance has been needed for some time. "It will help young people be themselves and feel they're respected and valued," she said. "It makes me so hopeful for their futures. If there had been this guidance when I was at school it would have made such a difference and it would have prevented a lot of problems for me."
The parents and pupils of Wales have been invited to share their thoughts and opinions on the new guidance as part of a 12-week consultation.
Education Secretary Kirsty Williams further gave a clear explanation "Families face many different costs when it comes to school uniform and I want to make sure we're doing everything we can to make uniform more affordable and more available. In the summer, I launched our PDG-Access scheme which is already helping parents with the cost of not just school uniform, but equipment, sports kits and kit for activities outside of school. By putting in place statutory guidance, my expectation is that governing bodies will have a much more consistent approach to issues such as cost and also show a much greater degree of flexibility when it comes to very hot or very cold weather. But this also goes much further than just practical considerations; this is about equality and pupils' wellbeing. I don't want our learners, for whatever reason, to feel uncomfortable about wearing their uniform. That's why it's so important that as many young people as possible take part in this consultation and tell us their views".