Transformation: the Piramal Foundation way
by Vinta Nanda
April 26 2020, 7:04 pm
Estimated Reading Time: 3 mins, 32 secs
Walking an extra mile has not remained just a phrase for Hemant Panthi, Block Transformation Officer (BTO) of Devsar block in the Aspirational District of Singrauli, Madhya Pradesh India.
Since March 30 this year, he along with his wife has provided cooked meals for twenty to twenty five needy and migrant laborers in his block every day. The distribution of the food is done with the support of the district police. The people are identified with the help of the officer in-charge Kundwar outpost and cooked food is provided to them.
Hemant says, "In these villages we also identify the people and families who can afford to help others and are motivating them to come forward to support these needy people with food supplies". In addition to this, he has also shared his number in the Senior District Magistrates groups so that anybody can reach him in case of need. Hemant is reachable throughout the day on phone and is ready to take food to anyone who needs it in his block within two hours of receiving the request.
Along with Hemant, a local social worker cum journalist is also a support in making and distributing cooked meals. Hemant's dedication and service to people is surely an inspiration and strength in these challenging times.
Hemant works for the Piramal Foundation. The Foundation develops innovative, replicable and
impact-oriented solutions to resolve issues that are
critical roadblocks towards unlocking India's
economic potential. The group's core values of 'Knowledge, Action, Care and Impact', guide the organization in carrying out its responsibilities towards society.
Piramal Foundation has partnered with twenty-five districts out of the one hundred and seventeen Aspirational Districts in India, adopted by NITI Ayog. The Foundation works to provide support and bring about an envisioned transformation in Health & Nutrition and Education indicators through Niti Ayog's Aspirational Districts Transformation (ADT) Program.
The districts, which the Piramal Foundation is partnering with Niti Ayog for, are home to about 3.4% of India's population; approximately 4.5% of the nation's under-five children and 5.2% of the tribal populations residing in these districts.
The Piramal Foundation is primarily focusing on the following areas of intervention:
Capacity building of supervisors, frontline workers and middle management at the district and sub district level
Community engagement (Jan Andolan) via transforming Village Health, Nutrition and Sanitation Day (VHNSD), into comprehensive services day by converging 
other line departments for delivering services
First Referral Units, improving quality of 
services and training of staff nurses
Effective scheme implementation including assessment of existing schemes, improvement to implement scheme/s effectively and revising the scheme guidelines
One of the innovative ways in which the organization is reaching critical information to rural populations in these times of COVID-19, is through training interfaith leaders. Baneshwar Boro Where I've an interfaith leader of Bathou religion of the Bodo community in the State of Assam India, at the Mushalpur health block in district Baksa.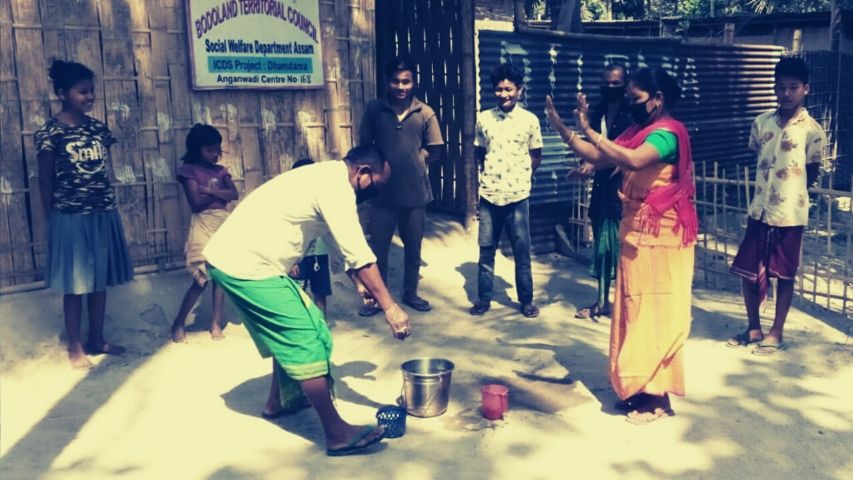 Baneshwar Boro is actively engaged in promoting various measures to prevent the spread of COVID-19 among the villagers. The interfaith leader is trained by David Borah (BTO) to spread awareness about the COVID-19 infection and methods to prevent it. Baneshwar Boro, who is also the secretary of Baganpara Bathou Samaj covers nearly 60 villages under Baganpara circle.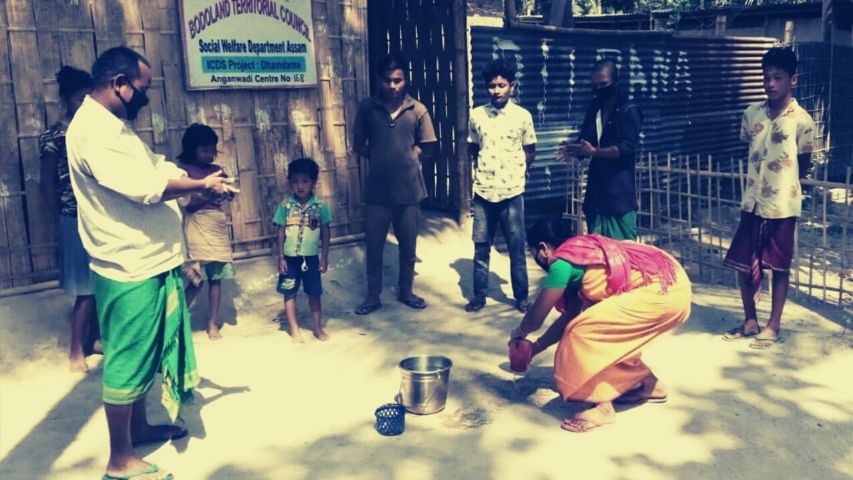 In these 60 villages he along with support of Anganwadi Workers and ASHA's, is making people aware of hand washing, social distancing, wearing masks and staying indoors as key methods to prevent the infection. "We are working very closely with our frontline personnel at the district and block levels. We are in constant touch with them through various online and digital platforms and telephonically. All the guidance and capacity building activities are undertaken through these channels. We acknowledge that they could be under stress in dealing with the present condition hence we have also activated an internal helpline on mental health counseling for all our employees and these calls are handled by experts," said Ms. Sudeshna Mukherjee, VP Behavior Change Communication Piramal Swasthya, when I asked her how she along with the team is coping during lockdown and how they are being able to reach out to their front liners.