Bansi Kaul: Rang Bansi!
by Aparajita Krishna
October 31 2020, 2:00 am
Estimated Reading Time: 27 mins, 26 secs
He is the chronicler of the theatre of clowns, acrobats, painted faces and laughter, writes Aparajita Krishna
Bansi Kaul, a NSD (National School of Drama, Delhi) alumni who graduated in 1973 specializing in stagecraft, has over the years marked a very individualistic place for himself as a theatre veteran, a film maker and a pioneer in giving Indian theatre a distinct vocabulary of Clown Theatre. His theatre takes laughter very seriously. A Kashmiri Pandit born in Srinagar, his distinctive work in Indian theatre and as the founder of Rang Vidushak, a theatre group and institute in Bhopal, has been awarded and felicitated. I have in my custody a talk I had conducted with him in person on 1st January 2008 at Mumbai, for an assignment. His knowledge, erudition, the treasure-trove of notes informs the present as topically as any definitive work stands the test of time. "My whole theatre is of acrobats, clowns, actors with all painted faces when you see them on stage. I travel all over the world with those productions," he had said. He is also quoted saying, "Hansi bachana yani vichaar aur manushya ko bachana. Hamari hansi se unhe soachna shuru kar dena chahiye. Hasna jo hai uske kitne aur aayaam hain! ' (To save laughter is to save thoughts and mankind. Our laughter - in theatre - should make them think. That laughter has so many dimensions!). A theatre festival in his honor was named 'Rang Bansi!' That pretty much summarizes his work.
Bansi Kaul at 71, in the present of 2020, has successfully fought, on the stage of life, a very brave fight with Cancer. It was in August-September 2020 that I read on Facebook some posts about his cancer treatment and subsequent recovery. A post by Sanjay Shrivastav dated August 23, 2020 read, in translation, 'Birthday greetings and well-wishes respected Bansida from the community of jokers, jesters, clowns from all over the world. May you be in good health, be happy and fit for hard work.'
Bansi Kaul's own note on Facebook spoke of the malady with admirable clarity. He thanked his friends and extended his love to all the performers from across the country and to every person he met in his journey of life. "I have been unwell and have been detected with cancer of the brain as well as the lungs. Yet I am sure I will pull through and we will soon meet again. Your good wishes are my strength." His post (herein edited) of Aug 30, 2020 reads, "We are in times where displacements are the rule; displacements from physical spaces, nature and natural sounds, from cultures, from one's own family and friends. Scenes of daughters and sons carrying their aged parents across the country to a safer place during the lockdown and children falling asleep on suitcases being rolled along, are etched in my mind. All these painful experiences must be stopped. This can happen only when there is a sense of general well-being. Lal Ded (Kashmiri mystic) says, 'In the midst of the sea, with thread un-spun, I am towing the boat; would that God grant my prayer and ferry me too, across…' (Lal Vakh No.23). We all need to hold a single rope to tow the boat of goodness, peace, mental and physical well-being, gratitude, kindness and magnanimity across the sea of life. We need to pave a strong, durable long-lasting path for the coming generations. Let's give them a better world. Strength can only be in togetherness and in togetherness there are memories. I smile reliving these memories. My smile turns into laughter. Laughter celebrates the minuscule cosmic interval between birth and death. In laughter I see celebration and protest at once. It becomes force to cut through every form of negativity. Therefore laughter must be celebrated."
Theatre veteran Om Pareekji communicated to me on the 24th October 2020, that Bansi Kaul had now recovered and was in Bhopal. The whole expense of his treatment was borne by the Madhya Pradesh Government.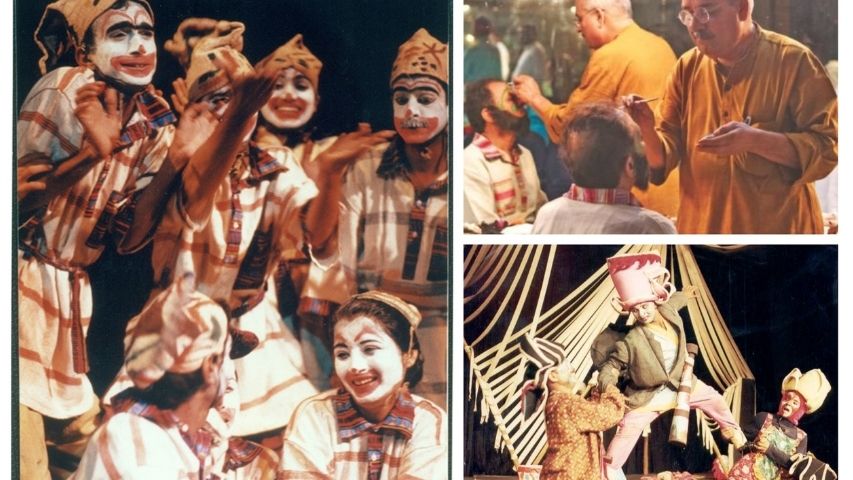 Ashok Mishra, himself a NSD alumni and a very noted theatre-television-film writer, communicated to me an aptly worded gist of the relevance of Bansi Kaul's work - a fitting tribute. "In contemporary Indian theatre the identity of Bansi Kaul is very different and distinct. He has his own signature. He has been a favorite student of Ebrahim Alkazi and so theatre design occupies an important place in his theatre. It is this quality that makes him different from the other directors. By including theatre design in the theatrical language Bansiji did many experiments. Bansiji is from Kashmir, but he made Bhopal the center of his theater. In the theatre productions of his theatre group Rang Vidushak, not only the actors but the masks and the set-design also appear to be performing. His stage-set-design produces maximum impact within minimum means. Through the beautiful inclusion and blending of Indian architecture and painting in his work, he creates a whole new idiom. My relationship with Bansiji has been less of conversations and more of smiles. Whenever we met, he would give a smile and I too would smile back in reply. Our conversations began much later. He is a combative theatre-man and artiste and is presently struggling with a serious ailment. I hope that he will soon recover his health, engage back with theatre and go on to create something so new and unique that the theatre-auditoriums will reverberate with the claps of the audience! My best wishes along with the best wishes of many theater lovers like me are with him."
I am sharing excerpts from my past talk with Bansi Kaul along with a little overview on his work. His theatre work in its entirety calls for books and seminars. This article is a small slice of a vast body.
Bansi Kaul started his professional career at the National School of Drama (NSD) Delhi, as a professor in the department of extension. In this capacity and as a director with the NSD Repertory Company, as also independently, he has directed over the years a most impressive count of plays and conducted many workshops, festivals and tours. In around 1984-1985 Bansi Kaul founded his own theatre and repertory group Rang Vidushak, at Bhopal. His work with actors, clowns and acrobats produced a new idiom in theater. Laughter was a new creative celebration on stage. The Vidushak, the fool or jester, ruled. He pioneered in Indian productions the incorporation of folk-idioms, tribal expressions, rituals, songs, myth, jokes, riddles, acrobatic-storytelling and the martial art forms of the Hindi belt. Rang Vidushak has performed in India and abroad in several languages like Hindi, Punjabi, Sanskrit, Tamil and Singhalese. His works are sourced from a range of literary assets - Indian, Turkish, Chinese, Russian, Singaporian. His reputed work as a stage designer and art-director of major theatre festivals in India and abroad is documented. It came into prominence with his presentation of Khel Guru Ka at Natya Samaroh 1984, organized by the Sangeet Natak Akademi. The other noted festivals include Apna Utsav, the Khajuraho Festival in 1986-87 and the Festivals of India in the USSR, Switzerland and China. The Commonwealth Games (CWG) 2010 at Delhi had Bansi Kaul as the show director of the opening and closing ceremony. The opening ceremony of Lusofonia Games 2014 also had him at the helm.
Bansi Kaul was honored with the Shikhar Samman by the government of Madhya Pradesh in 1994, the Safdar Hashmi Award, the Sangeet Natak Akademi Award in 1995 and the Padma Shri by the government of India in 2014. He was conferred with the Rashtriya Kalidas Samman for the year 2016-17. In 2020, he was conferred with the Natsamrat Theatre Award in the 'Lifetime Achievement Award' category.
For me to pick and name just a few plays of that someone who has directed over 100 plays in 10 languages or more may well be sacrilege. Nonetheless, to give an overview, among his repertoire of plays features Mudrarakshas's Aala Afsar, which is based on Nikolia Gogol's The Inspector General, and played in nautanki style. Then there are Wo Jo Aksar Jhapad Khata Hai, Neeti Mankikran Ki, Hasyarasayan, Gadho Ka Mela, Ritu Gurjari, Darji Ki Anokhi Biwi, Saudagar (Hindi adaptation of Brecht's The Exception And The Rule), Sidhi Dar Sidhi Urf Tukke Pe Tukka, Deputy Collector, Zindagi aur Jonk (a tongue-in-cheek take on society's callous attitude towards the marginalised who it refuses to absorb in the mainstream - the play revolves around the will-power a human being contains within him and that which keeps a person alive and breathing), Arranyadhipati Tantaya Mama, Ek Taara Toota, Sharvilak, Paglaye Gusse Ka Dhuan (about the displacement communities go through under duress). Bansi Kaul's very noted work Kehan Kabir, is based on the collected works of poet-saint Kabir. Thanks to the digital sharing we can now catch on the net a link of an edited compilation of his recorded plays.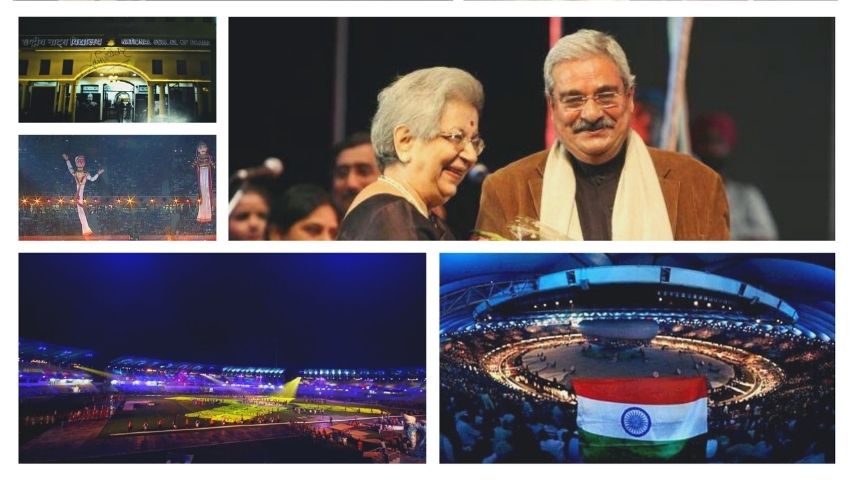 Here are excerpts of our talk from a past.
What was your familial background?
I used to do amateur theatre in Kashmir. I wanted to be an architect. My father was a scholar but he lost his eyes. We were living in penury actually. There was a lot of poverty in the house. Waise bhi only few Kashmiri Pandits were rich. Rest were clerks and LDCs. But they were educated and literate. Whenever I look at my past I see how it has helped my work. That pain now becomes creativity for me. I try to see it in my work. It does not make me cynical. It makes me feel much more beautiful. I always say that people who have not gone through the pain are unfortunate. Because the experience I got, I didn't even have to pay for it. It has enriched me. We should not be ashamed of our past.
How did your own theatre germinate and evolve?
Once you have experienced life you have some training. But to make that training much more scientific was at the drama school - NSD. It's like a folk artiste who learns from his father but to put in some kind of methodology that relates acting to other subjects is what drama school did to all of us. Alkazi Saheb was very, very anglicised. With people like us he did not have that kind of a relationship. You will have to understand one thing, which I think many would not agree with me - to me Alkazi Saheb ran drama school more as a repertory company than a drama school. This is what everybody has to understand. To run a training institute and to run a repertory company are two different things. In a training institute people have to get the same opportunity. Here Mr Alkazi was doing major productions and putting all students together. Tughlaq was a big production! And probably he also had ambitions of getting projected as one of India's best theatre directors and designers. I would say Mr Alkazi needed actors more than students. I would go even to that extent to say that in whoever he found an actor he would grab that person. Here in drama school it became more about productions. He had Manohar Singh in whom he saw an actor with loudness. Loudness not in a negative sense. He liked such actors.
But Neelam Mansingh had said something quite the contrary. She said that Mr Alkazi would favour those actors who came from a more rooted, native background. Not someone like her who was urban, sophisticated.
No, I won't say that. He would favour them in terms of research. He was brilliant enough to understand that he would ultimately need these desi/rooted people to become his actors because they had experience, that rough quality, earthiness, loudness. If he was doing theatre in English then he would naturally opt for others. Secondly, credit for refining the acting of actors ought to go to teachers like Sheela Bhatia and Nemichandra Jain, who made them aware of literature. To teach the understanding of design and world architecture in world theatre history was Govardhan Panchal. In group theatre activity, an amateur actor learns acting only in a production not in a classroom.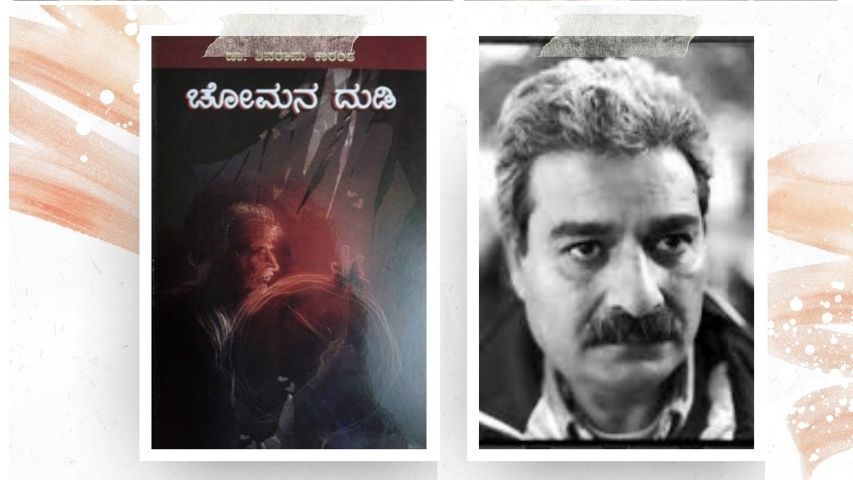 Among Bansi Kaul's NSD classmates were Naseeruddin Shah, Om Puri, Asha Kasbekar, Chaya Anand, Jyoti Deshpande, B Jayashree, Bhanu Bharati and others.
Do inform of the trajectory of your future soon after graduating from the NSD.
After graduating from the National School of Drama (NSD), I decided to travel within the country to do theatre and work with tribal and folk performers. In the first 10 years I travelled to 85-89 towns all over the country and worked with marginalized organizations. Basically in UP, MP, Bihar, Kerala, Tamil Nadu, North Eastern towns, Punjab, Haryana. There were a lot of younger groups that I formed. B V Karanth was doing a lot of work and since he was also doing a lot of theatre-traveling he said 'Why don't you be an art-director for some of my films. I became the art-director for Chomana Dudi (Choma's Drum - 1975), his Kannada film and all that. But then I was not very keen on cinema because I had gone more into developing training methodology for contemporary actors by using a lot of traditional, indigenous forms. It became for me more of a sociological study of these arts. I started work with acrobats, clowns, I formed an organisation in Lucknow Navyog, which for some time produced a lot of major productions. Then I joined NSD as a professor for extension programme. Instead of people coming to the drama school, the drama school goes to them. It was 1978-79. We did a lot of folk festivals and took drama school students to visit these forms and document them. We did a lot of theatre workshops all over the country. It was a NSD programme, funded by them.
A lot of projects that the drama school is now doing, that vision was started by me. I did that for 2 years and then resigned from the job. I then joined the Shri Ram Centre as a director and worked for a year. I left that and left for central India. That is the time I seriously started my organisation called Rang Vidushak in Bhopal.
It was basically to work on new training methodology and a new kind of language in theatre. It was like working with the element of laugh in theatre: with clowns, acrobats, martial arts. It is still running. I have to go out to earn my living and come back to Bhopal. I have another organisation, Little Ballet Troupe. This is an organisation that started way back in 1942 in Bombay when the central squad was there. Very, very important people were part of this organisation in the 1940s: Shanti Bardan, Prabhat Ganguly, Gul Bardhan. Most of these performers had land in Andheri which was given to them by somebody. Huge land, where all the intellectuals of Bombay used to sit! Then they decided to leave Bombay and shift to Madhya Pradesh. It was because all their dancers were being used in films. They used to dance for older films.
Some of their productions have become classics. Prabhatda, Shantida have passed away. Guldi is 85 years old. The organisation is in shambles now. They recently completed 56 yrs. They had travelled to almost 57 countries once upon a time. Now nobody is talking about them. But if you talk to the older generation in Bombay, they will tell you. When a folk actor comes on the stage he is a performer, not an actor. You can start as an actor but to get that quality of a performer is important. I would say we have two literary traditions in this country: one is the oral tradition and the other the literary tradition. Oral tradition we tend to forget. Literary tradition that comes to you through writing-reading literature, that is considered knowledge. What about the oral traditions in this country?
That which is in the air. That which we hear around.
We hear around! We sing! We inherit! To me that's a great tradition. All of us, the Indian performers who have made it internationally, have inherited this oral tradition of literature - singing. Let's not forget that an actor's weakness is ultimately that he wants to be seen. That's a natural instinct of an actor. We as designers and directors do not have that weakness to be seen or talked about. All the actors of the drama school keep coming to Mumbai. People would rather do terrible television because it has social recognition. Families talk and exchange, 'Arre aapke beta-beti unko dekha tha usmein.' I came from a provincial background, but being a Kashmiri Pandit there was always education. I came into theatre from a background of literacy. Pandits were literates.
Your work over the years is more anthropological in its address to theatre and the arts, right?
Ya.
Do inform of some dear moments that live in your memory.
Ritwick Ghatak would often visit Delhi. Some of us who had made our own little literary circle would get hold of Ritwick Ghatak and bring him to our room. We had seen his plays, his actors like Bijonda. Plus we were a little Left leaning. When Ritwick Ghatak went to the film institute (FTII) as director, he obviously went there as a pure teacher and not as a film maker.
You don't become a fine actor by only learning Stanislavski or anything. You become a fine actor by learning how design works, you become a fine actor when you understand how the world theatre has progressed, you become a fine actor when you understand Indian and classical literature. The childhood one goes through remains in the subconscious of an adult. And that which remains in your sub-conscious becomes a very conscious element in your adult years. If you see it in a negative way then it is going to harm you, but if you see the past as an experience…
Adventure?
Adventure then it blooms like a flower.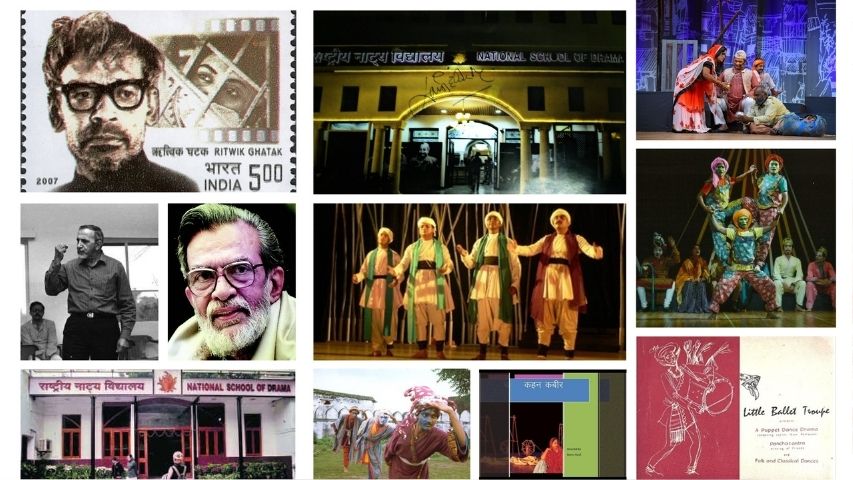 In your work it is also very important to tap you for the film Chor Chor Chup Ja' (Robber Take Care).
This film of 1975 had direction/screenplay/music by the legendary B V Karanth and was produced by the Children's Film Society of India. How did you get attached to this project? You are credited with Upnirdeshak/co-director and sanvaad/dialogues.
This film was made in 3 ½ lakh rupees. It was like a theatre production. We would cook meals ourselves. I used to do a lot of work in theatre with B V Karanth. So he said why don't you come and work for films also with me? I did. In one film I only designed the publicity poster. I had started as a painter. I painted for years. I still paint. I have designed the posters and publicity for all my films.
At the NSD too you would design poster? Of which plays in particular?
Yes. I think I designed for Jasma Odhan, Suryamukh.
Film Chor Chor Chup Ja (1975) was based on a short story.
Yes, by Dr. N Ratna. He has been an expert on speech therapy. There is a linguistics speech institute in Mysore. It has been there for the last 40 years. He was a professor there. He probably had gone through the experience of a child whose speech came back through therapy. The film was on speech therapy. I would say when we talk today about the film Tare Zameen Par, I would see it as a parallel film in a sense. In this a child is so depressed and has a good teacher, but in Chor Chor Chup Ja there is the monkey man played by Om Puri, who actually becomes the teacher to that child and takes him out of that depression. The child becomes so friendly with the monkey-wallah and he starts speaking.
Karanth ji himself would speak very less. Bahut kum bolte theh. In the evenings when we used to sit together, there used to always be a blackboard and my job was to draw a sketch every day of what would be the shots the next day. I used to do drawing for them of the camera position and this that. I remember once Ritwik Ghatak, who was already drunk, he came to our room - all of us collected some money to get drinks for him. We had seen a play of Bijon Bhattacharya - a great actor! We said something as stupid as we could in those days, 'Ye toh melodrama hai'. We thought melodrama is not acting - acting is never melodramatic. Then he (Ritwik Ghatak) exclaimed 'Bokachodha (he would abuse all of us in Bangla), melodrama is a melody idiots. You should understand that. You actors don't have that melody in you. Bijonda has that melody in him; in his gestures, postures, in his shouting!"
What many actors have done is that they have killed that melody in them. They have tried to make it much more sophisticated. Occupational sound, occupational singing has its own melody. When the village women cut the crops in the field they sing. There is that earthiness in that. A classical singer measures space mathematically and a folk singer measures space in abundance. Anhadd mein wo gaata hai.
Economy and phailav -spread. expand.
Phailav! That is what attracted me more to work with folk performers. The way they play with the expanse of space with their singing and speech - be it a baul singer or Tejan Bai, which singers in Bombay can't do. A great Sufi writer says 'Body is measured with the voice. Gesture is always measured with the voice'. Therefore each actor must ultimately work more on his voice than on his gesture. If you have control over your voice your gesture will automatically get controlled. Articulation is not just verbosity. There are actors who are so verbose - articulate, but when it comes to execution then they are nowhere. The Mirasis were some of the world's most sophisticated actors. Sophisticated in the sense of collective wisdom. How to see language and gesture together. The Mirasis will never waste their gesture while speaking. Word hi istemaal karenge. When gesture is needed they will use gesture. Very rarely will they put both together.
Do inform us about the qualities and historicity of the Mirasi community.
Mirasis were traditional singers - generation by generation. They became actors also. They were everywhere. In Rajasthan you have Bhopas, in Lucknow you had Bhands. North India mein ye zyaada theh. Combining elements of humour and singing together. When suppressed by the feudal lords and the kings, the only way they could counter them was through humour. Because humour was never understood by dictators.
To counter tyranny.
To counter. North had lot of it. That is why I say that these were secular theatre forms, which survived in the north. Even in Bengal. Some of the art forms have finished now. Earlier to counter tyranny they were there.
Satire as a tool…
Tool. Singing and poetry makes a human being less cynical - even as a person. In that Olympic torch relay carrying episode Bhaichung Bhutia (Indian footballer-striker) turned it down. He was first Indian athlete to boycott the Olympic torch relay in support of the Tibetan independence movement. I think he had made his point. Then Milkha Singh said, 'No no, he has no right to do this. Sports should be kept out of politics.' It is not out of politics. He is not doing politics. He is reacting as a human being.
There are aspects of life that go untouched by theatre or sports. But there is no aspect of life that remains untouched by politics.
It is not about politics. It is about human responsibility.
It is identity.
Haan. A human response. Some people use it a lot. Activism has been misused also in Bombay by the Hindi film people. In Kutch when there was the earthquake our theatre as an organization collected funds. They wanted us to perform for the earthquake affected. I said 'No. We will not perform for the simple reason that you are then only using us as performers. We want to tell society that we are citizens also. We don't want to be treated only as performers. We want to be treated as citizens.'
In Bhopal during the riots we took out processions. I used all my talent as a designer to design the whole procession - the tableau everything. I could see people coming out of their houses. We started with 50 people and 50000 people joined us in the streets. This is what these actors don't do, I don't know why. Traditionally, professional actors were the Mirasi. Generation after generation their livelihood would be that. But they were so political. Maharaja Ranjit Singh used to be so scared of the Mirasis.
That they may lampoon.
He would keep them in his kingdom. But he would also be scared of them. He knew that they could make fun of him anytime.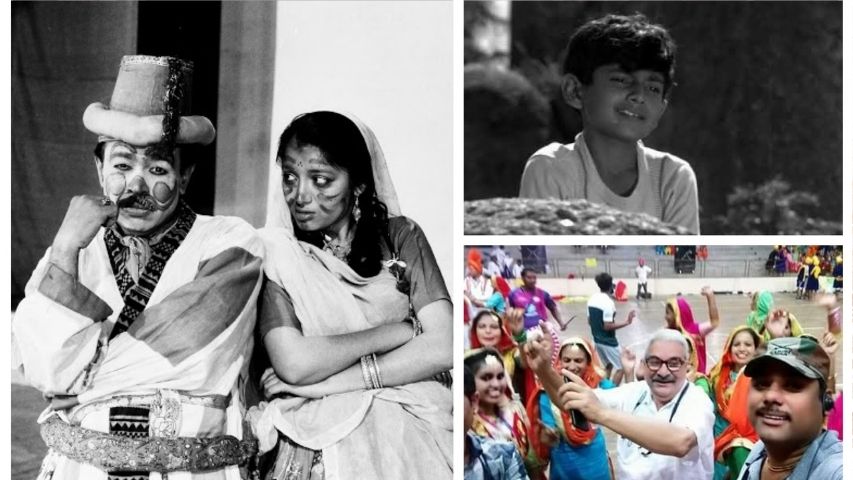 In the course of our talk, a call came to Bansi Kaul from Alan Tweedie, a Scottish gentleman who was a manager of many theatre companies in England and was presently an art manager. He was now working in Bombay for festivals. A friend of Bansi Kaul, they did a lot of work together and were trying to develop an exhibition on the line of a mela. Bansi Kaul informed, "Melas (Fairs) must be revived actually throughout the world. Mela collects everyone together at one place. Now Europe has more melas than India has. In United Kingdom there are 40 melas, fairs held. There are Asians in small, small district towns. I go and give them lectures on how a mela could be designed."
In your talks and sessions at various management institutes you collaborate with actors and artistes. Tell us about that.
In management institutes we invite artists to talk about how they managed their lives - to give an autobiographical speech. Then we give that speech to management students in IIM Bangalore etc. and teach them how to use the arts. Management students are asked to look at how a man has been a manager of his life. How would they benefit from him?
I had worked as a truck painter for a few years. Now I see how truck painting has benefited my design. How it has come into my work. How when I left home at the age of 16, we used to do sign-writing and I used to sleep on the footpaths of Delhi.
You have been coming to Mumbai since 2007 - you said to teach at the Whistling Woods International and also conduct a 15 day workshop with actors.
Naseer (Naseeruddin Shah) asked me to. He said, 'Look I do certain kind of theatre, but I want to open up these actors, which only you can do with the kind of workshops you do. To free their body – is what an actor needs.' So I said theek hai. Last year I took out 15 days and came here in May. This year I will be here again for 10 days. Infact he (Naseer) comes to see my plays when I bring plays to Bombay. 2-3 years back I came here with Saudagar. Naseer would always say 'Yaar why don't you give me time. I want to do a play with you. Why don't you direct me? I want to become a clown.' Then I also came to Bombay with my Kahan Kabir production - the songs and singing on Kabir.
How is your production of Kabir (Kahan Kabir) more distinctive or rather defining?
Others try to project Kabir as a saint, I have raised the issues of the unorganized sector - of the weaver of today. That is what he represented. I saw Kabir through his poetry more than through his life.
Your talent has also lent itself to designing the staging of huge events.
I was in Patiala doing national games of sports. I do these huge events. That's where I earn my living. Spectacles with 700-1000-2000 performers. I design these productions.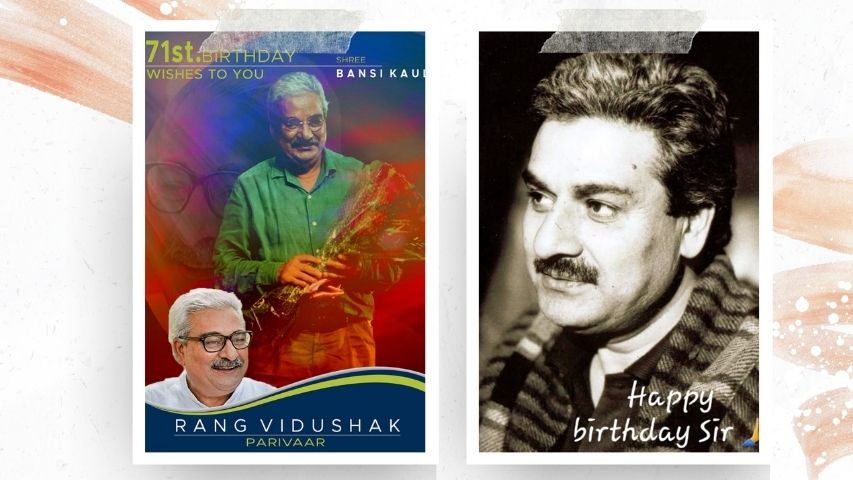 This NSD alumni gave a very informed and a rather anthropological tribute to his erstwhile grand master Ebrahim Alkazi on the occasion of the latter's death. It was posted on Facebook on August 8, 2020 and read thus:
He was a teacher who instilled into us a sense of discipline. I see my entry into the NSD as a complete shift from the kind of life I lived. I came from a far-off region and from a vastly different desi cultural background. To us freedom was something that allowed one to disappear and emerge from anywhere. One never bothered about footpaths and pavements. In the cities it is different. One does not walk in the middle of the road. One walks on the pavement. Walking on a pavement is discipline. In the same way there is a pavement in life too and it is only the ustad (master) who teaches you how to walk on that pavement. And, Alkazi Saheb taught us how to walk on that pavement so that we avoided every kind of mishap that could befall us while walking in the middle of the road. He taught us to walk on the pavement without colliding with another person. It was a training of the body and the mind. It was this fundamental discipline that Alkazi Saheb introduced us to. I remember how upsetting it was when he came to the hostel to check on us. We kept wondering what kind of a military training this was. I remember even when he used to enter the classroom to teach us, I always wondered at the way he taught all of us. I now realise that he must have meticulously prepared every lesson he taught us. Today I am part of an industry where one's ideas and plans for projects must be presented in the form of presentations. Therefore, I must make my presentation as aesthetically attractive as possible to impress the person I am to deal with.
Here was a teacher who prepared a presentation for his students habitually! This was probably a way of offering the feeling of equality between the teacher and the taught. Even when he would place his spectacle box on his table, it would invariably be at a right-angle. It would never be crooked. Even that looked like a work of art. The line of the table must have been a kind of graph-paper that spelt precision and neatness. There was always that right-angle to everything. There was always a 90-degree! And so, the 90-degree precision became a lesson for life and it remains an important factor in all my undertakings. It has had its influence in all my work. I therefore call this the Right-angle training. I think our training was one that belonged to a modern gurukul. Its discipline has grown with us through the years. And, whenever I see a book placed crookedly on my shelf, I think of Alkazi Saheb, who was an embodiment of strictness - discipline that encapsulated beauty and aesthetics.
He introduced us to a new world of the West. Since he himself was a painter, he acquainted us with how painting could become a part of theatre. His set designs were huge and at the same time they had an unmistakable simplicity about them. I realised for the first time how grandeur held within it a possible minimalism. That is something we all learnt from him, for which he will always be remembered. An entire generation of brilliant teachers have gone. They will be missed. We have lost a sentry of wisdom. My heartfelt condolences. May he rest in peace).
Bansi Kaul, the theatre chronicler of our times, deserves rousing applause and standing ovations for having done his alumni and his teacher very proud. His theatre group Rang Vidushak, carries on with its Acts. On the 7th August 2020, amidst the coronavirus, it held its Virtual Theatre Festival with the staging of the play Nayan Nachchaiya. This 'Haasya se Bharpoor' play would most fittingly make the eyes of the audience dance to its tune of laughter.