Home Alone: Neelam Mansingh Chowdhry
by Vinta Nanda
December 17 2020, 12:00 am
Estimated Reading Time: 16 mins, 9 secs
It's Showtime, when you venture out with Chandigarh-based theatre artist, Dr. Neelam Mansingh Chowdhry, writes Vinta Nanda
She has worked around the world, and was awarded the 2003 Sangeet Natak Akademi Award in Theatre Direction. She was the recipient of the 2011 Padma Shri Award and she's Professor Emeritus at Punjab University.
Neelam Mansingh is presently the Artistic Director at The Company: The Center of Music and Performing Arts - Natya Yatris. Established in 1983, the Center is led by her and is known for creating theatre that fuses source material from Western classics with performance style grounded in Punjabi aesthetic. The productions are characterized by the use of spare props – sticks, fire, rice, washing poles – which evoke the ambience of an Indian village, and incorporate music, ritualistic elements and the presentations of poetic images that communicate as strongly as the words.
Among its many performers is a group of traditional Naqqals (female impersonators). Traditionally the Naqqals have a vast repertoire of songs and ballads - a formidable capacity to improvise and lampoon any situation that they are put in. When Neelam first encountered the Naqqals, she tried to cull from their rich traditions and intricate patterns of lost skills to find modes of dramatic expression that could add to her understanding of regional impulses. These had acquired a deeper meaning in the context of the traumatic crisis of language and culture that Punjab was going through at that time - the Naqqals and urban actors have now been working together for over two decades.
Her directorial experiences include Seven Sisters Banquet (2004), Surjit Patar's Sibo in Supermarket (2003) – an adaptation of a short story by Moira Crosbie Lovell, Doris Lessing's Unposted Love Letter (2001), Surjit Patar's Kitchen Katha (1998), 'UTSHOB' A Workshop Production in London commissioned by the London International Festival of Theatre (LIFT – 1997), Jean Rachine's Phaedra (1996), Jean Giradoux's The Mad Woman Of Chaillot (1995), Fredrico Garcia Lorca's Yerma (1993), Girish Karnad's Naga-Mandala (1991), Kamal Kapur's Clytamnestra (1989), Dhaniram Chatrak's Raja Bharathari (1987), Mahesh Elkunchwar's Holi (1986), Kima Malki (1986), Waris Shah's Heer Ranjha (1985), Mathiya Burj - Rashomon (1984), Jean Paul Sartre's Respectable Prostitute (1983), Ratnakar Matkari's Lok Katha (1982) and Jasma Odhan (1980).
Dr Neelam Mansingh has participated in several national and international festivals where many of her plays have been showcased and she hosts and conducts theatre workshops regularly.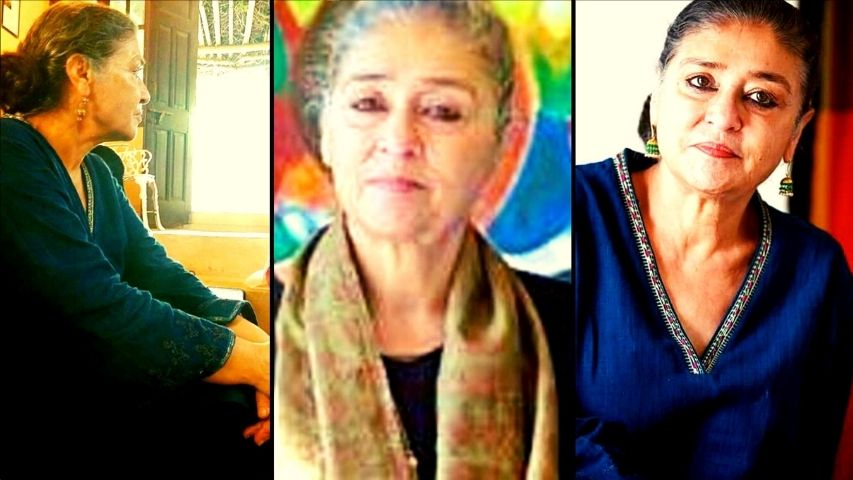 On March 31st 2020, barely a few days into the COVID-19 lockdown, The Tribune, Chandigarh, reported Neelam Mansingh as saying, "See how a virus has connected the entire world". The journalist went further to add to the article that Neelam Mansingh Chowdhry spent that entire afternoon trying to transfer money to her artistes, sending ration packs to their families and raising money for organisations helping those left in dire straits due to the circumstances.
"It's not the time to think about oneself," the theatre thespian, who was taking this period of self-isolation rather positively, was reported to have said. The article also stated that while it is impossible not to feel about migrants forced to walk for miles without food or protection, Neelam was helping those she could reach out to and taking things with a perspective to have time that each one needs to "renew and rejuvenate". All in all, it was a humbling experience, which Mansingh saw as a wake-up call at the time and she said, "Time's a very strange creature, whe­ther one has all the time on hand like the situation we are in, or limited, external processes or internal, it just gallops".
And post this article, published in March 2020, Neelam has collaborated with actor Vansh Bhardwaj to create Black Box – an intriguing theatre production with just one artist who expresses every emotion that could have been felt and challenges confronted during the COVID lockdown. This was a production the director did in partnership with Arundhati Nag's Ranga Shankara.
The collaborative has gone beyond a theatre performance to the production the act as a virtual experience, which has been filmed and edited by Neelam Mansingh Chowdhry's son, Kabir Singh Chowdhry.
I saw Black Box once and sent Neelam a questionnaire. Disturbing as it was, the film dragged me back to itself, and I was riveted yet again by Vansh's performance, the lighting, the shadows, the use of props and the sheer courage of the team for having plunged into a place unknown and a darkness unvisited to explore loneliness, sorrow and fear.
In the meantime, I also received the answers to the questions that I had asked Neelam, which helped me expand my understanding of the subtext of the act to a greater extent. So now I'm going to see the film for the third time. This is what I love about experimentals – they goads you on to dig deeper until you too become a part of the process.
Meanwhile for now it's over to the director of Black Box, Neelam Mansingh Chowdhry. You can listen to her tell you about herself and her work in her own voice.
Where did this idea start? And how did it take form?
The play is a collaboration between actor Vansh Bhardwaj and myself. We tried to explore various texts, but the sense of incarceration of being locked down, did not leave us. The fear of the virus, the loneliness of being 'home alone', the desperation to reach out, to speak to connect, were the elements that clung to every exercise that we did.
The play started with the improvisation of going home. What does home mean, what images does it conjure, what emotions does it generate? Images of people going home trudging along highways and on rail tracks with a trunk on their backs, homeless migrants, transportation shut down, everything immobilised - mobility too is immobile, with the protagonist repeating constantly, "I can't go, Can't reach" - craving food, a simple meal, but only managing a sandwich that perhaps was donated in a food packet. Humanity asserts itself, when the protagonist shares his frugal meal with a stray dog, imagining the taste of home-cooked food as he munches on a sandwich, salivating at the memory of his mother's cooking, playing at eating his favourite foods, realising that everything is shut and no one is spared.
A solo performance without text can be tough - words, numbers, dates became the text and the running leitmotif of the play. Numbers created the conversation, which ranged from anger to wonderment, humour, loss, helplessness and disgust; a language was created. 'Let's go for a walk', 'Hello is anyone there' - were played and replayed, layered and stripped, made to collate and collide with emotions of loss, desperation, yearning, touch, smell and sound. But within that the actor creates affirmations, sets up a stage, what else can an actor do? Storytelling - songs of kings and courtiers, of deals within deals, anything and everything to keep the imagination and sanity intact and alive. His audience is the dog and the sparrow. To touch the rain and feel it on his skin; he simulates rain, keeps sanity and insanity sanitised and alive.
Survival, hope and dreams need to be constantly negotiated, no matter how dark the times. The starting impulse came from A Tale of Two Cities by Charles Dickens "It was the best of times, it was the worst of times, It was the age of wisdom, it was the age of foolishness, it was the epoch of belief, it was the epoch of incredulity, it was the season of light, it was the season of darkness, it was the spring of hope, it was the winter of despair, we had everything before us, we had nothing before us."
What was the process you followed with your actor - from what I can imagine, this was something that took shape as you went along with the writing and also bringing the piece together?
The method that we use for creating a play is based entirely on improvisations. Improvisations became the common language. An idea or text is shared but the actor is not required to learn any lines - they're not even handed a text, nothing is fixed, everything is open!
I always urge my actors to take risks in the hope of discovering the unwritten text (like a travelling kit). I give certain suggestions that are both physical, as well as conceptual. I also provided possible objects and certain costumes. Most times Vansh created something entirely different from what I suggested and sometimes, I could see my creative suggestions becoming tangible, concretised, coming 'alive'.
These exercises become the raw material, which during the process of rehearsals gets chiselled, hammered, shaped. In the work that we do, an object is not inanimate, but is animated with meaning. The objects used on the stage occupy the same significance as the human body. An object extends the meaning, creates a metaphor and also is the author of the invisible text. The spoken word is on equal footing with the gesture. One idea could hold the same importance as another. In fact, after this play had been filmed, some fresh moments were pulled out, which unfortunately could not be incorporated in the cinematic version. For me a play is a dynamic space that is constantly evolving, changing from show to show, unlike a film.
Why did you decide to call it Black Box?
I have no idea, it was just a name that was hurriedly decided as Ranga Shankara needed to know the name of the play for advertising purposes. To be very boring, as we had a number of black trunks as the property on the stage, it became Black Box.
The play was supported by Rang Shankara in Bangalore. When Arundhati Nag invited me to make a piece of performance that could be filmed, we explored many possibilities, but the thought of the virus clung to us and I could not move towards anything else. I thought of ten feet by ten feet as a possible name. A reference to the constricted space within which lives are lived, where dreams are nurtured, food is cooked, fantasies take birth. The physical presence of the black trunks asserted themselves, and the name Black Box, sprung in my mind. A pragmatic choice!
I know from other interviews you've done that Vansh and you have a rapport, which you both have fed on to arrive at this place - can you elaborate?
Vansh was my student in the department of Indian Theatre at the Panjab University. He was an intense student and exceedingly receptive. After his MA degree, he joined my theatre company in 2003. We have worked in many productions together. Naga-mandala. Sibo In Super Market, A Wife's Letter, Little Eyolf etc. He has also assisted me in my directorial work and we have a wonderful working rapport. He understands my grammar of work and has an exceedingly fine sensibility.
When and how, also why, did this evolve from a stage act to a virtual experience?
As I mentioned earlier, that it was a commissioned project by Ranga Shankara. Normally a play is videoed, more for record and documentation, with a single camera, positioned frontally. My chosen field of work is theatre and I work within that space and within that vocabulary.
My son Kabir Singh Chowdhry, who is a filmmaker, is in Chandigarh due to COVID, and I requested him to film the performance. As a filmmaker, he tried to create a space that would retain the identity of the play, within the possibility of exploring the cinematic dimensions. The play is not in Black and White, but he made that choice.
My son tried to create a visual language that would traverse both theatre and cinema. Hopefully this transformation from a theatre work to a cinematic viewing, does not make it hover between not being quite a film and neither being a theatrical performance!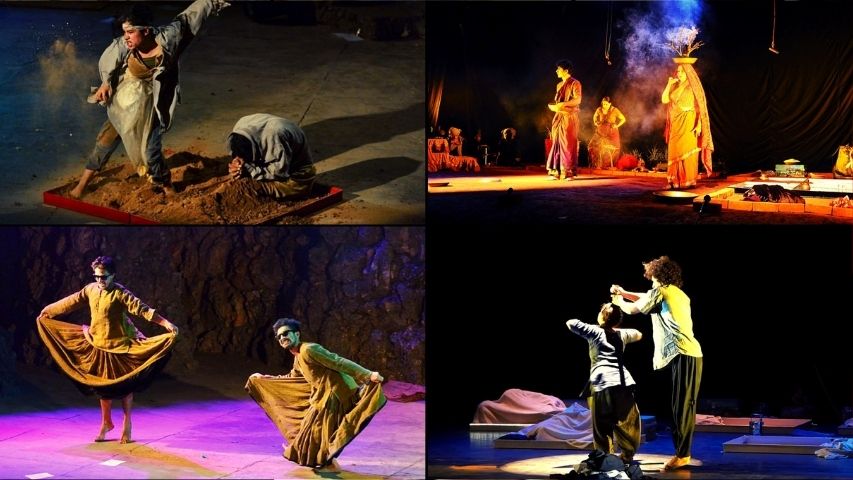 I'm very keen to know the process of filming as well. What was the trigger to do it in B&W, minimal soundtrack, harsh but dramatic lighting, why this aspect ratio - was there much discussion between you, the actor and the director before you started filming?
Strangely very minimal discussion. I also made myself absent during the filming. Peering in my studio just to figure out if anything was required. I asked Vansh what he felt during the filming process. His answer was fairly revelatory. He said, 'I was immersed in performing and did not change my performance for the camera." He also felt that Kabir, while filming, was non-intrusive and invisible. He said, "I did not feel his presence interfering with my performance. The play was shot twice, frontal and from the back. The editing was done by Kabir and the music was also chosen by him. Once you trust an actor and a filmmaker, their artistic choices and sensibilities are also honoured and accepted.
This is personal and you can choose not to answer it - how closely did the loneliness that COVID brought upon everybody else in the world, collide with the loneliness you were experiencing after the loss of your husband? Did the two merge at some point and therefore this is what was the outcome?
The act of grieving, Freud told us in 1917, "Mourning and Melancholia" involves grave departures from the normal attitude to life". On the surface level it would seem that I fully understand that death is irreversible, but I was not sure if I could present a coherent face to the world.
Making a performance was a way to construct a cognitive engagement with something outside myself. It helped me from sinking down a dark hole. But during the process of working, I felt I was inhabiting two worlds, the inside, which was in turmoil, and the outside, a garb, that was necessary to give the impression that I was in control. The deep loss of your partner is a twisted knot that gnaws at the edge of your skin, a constant reminder of how life has changed.
Death of your loved one is an irrevocable reality. Life changed fast, in one instant. One moment I was sitting in a classroom teaching, and suddenly a phone call informs me that the life I knew and valued had ended.
What are the things you're involved with in theatre today? I'm really keen for readers to know you - from a young school kid in Amritsar to NSD and then onwards... Mumbai, Bhopal and finally settling down in Chandigarh?
I must confess that when I first started out as a student, my 'passion for theatre' began as a naïve fantasy about an exciting world of possibilities. My interest was sincere, though not yet based on a real understanding of what it meant to be a part of the world of drama and performance. The word "art" was floating around my mind but I had no idea about the contours of the business when I, as a student in the 70's, arrived in Chandigarh, from Amritsar, to study the History of Art at the Panjab University. I was getting a bit bored because I didn't have enough to do, so I began working with the director and playwright, Balwant Gargi.
At that point in my life, my involvement was more about making life interesting, rather than exploring a burning passion for the arts. In most middle class Punjabi homes, a love for theatre was only permissible as a 'hobby' and could never be perceived as a legitimate profession. The possibility of making theatre a vocation and of having a space to pursue a calling in the arts was not imaginable. But, in retrospect, I feel that the impulse within me that gravitated towards theatre was driven by a desire to interact within an isolated realm; within precincts of my own imagination that could be transformed, harmonized and analysed.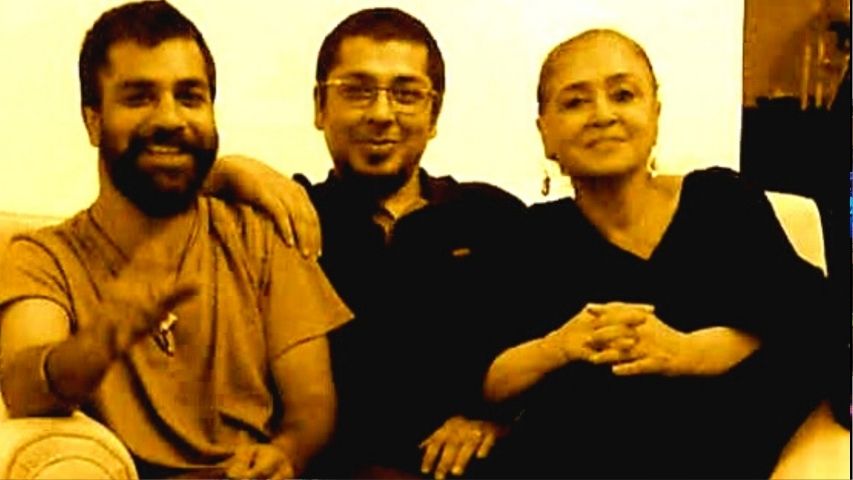 I still remember the night I decided that theatre was what I wished to do. The National School of Drama was coming to perform in Chandigarh and I had volunteered to help. The two productions that I saw had me paralyzed with excitement and awe. I had never encountered such passionate acting, such visual language and intellectual rigor. I knew I had to drop everything and move in that direction.
I joined the National School of Drama without the awareness of what 'drama' meant. Ebrahim Alkazi defined for me an aesthetics for theatre and a work ethic. The single most far-reaching impact that he made on me was to make me realise that working in the theatre was not like joining a hobby class. He introduced me to theatre as a profession, which required as much seriousness, labour and commitment as one would need to become a doctor or a lawyer.
BV Karanth, with whom I worked in Bharat Bhavan Bhopal, created an articulation of the evolving role of a director, of his search to produce a theatre that could express the complexities of contemporary realities, taking into consideration training tools that had local origins, vernacular moorings and regional sensibilities. These two disparate approaches to theatre produced certain alchemy. With no premeditated design or plan to put these two trainings together, it turned out they served to counterbalance one with the other.
When I moved to Chandigarh, in 1984, during my meandering I started working with the Naqqal performers and actors from Chandigarh. I was not interested in the form as something 'material' to be cited and imitated and neither was I looking for some exotic leitmotif to decorate my work. What interested me was, if actors coming from different worlds could make a work together.
My creative journey into Punjab, formalizing a process of training, and creating performances through translation and collaboration between cultures and regions, and even across genders, became my challenge.
About the few films that you've acted in?
I have not acted in any film. Except one, which was accidental, as the actor doing the role of the mother had come down with fever, I was persuaded to step in. To contextualise it, I was on the sets helping a friend who was making a movie. Acting was terrifying, and I felt pulverised before the camera. Maybe that's the reason why I respect actors, who can be out there sharing their most intimate moments in front of a camera or before an unknown audience.
What's next?
Nothing, and I am fairly alright with nothingness.
Black Box can be watched by following this link here:
https://in.bookmyshow.com/special/staged-rs-presents-the-company-s-black-box/ET00301351