In Exile: The last years of M.F. Husain
by Khalid Mohamed
June 8 2020, 6:09 pm
Estimated Reading Time: 8 mins, 9 secs
Khalid Mohamed rewinds to an interview with M.F. Husain, the peerless artist, who had to spend his end-years jet-hopping between Doha, Dubai, New York and London.
He was restless, a painter for whom a day wasn't normal if he hadn't completed a canvas or a large-sized sketch. To him his art was as natural as breathing.
Keen that an authorised autobiography of his should be published – whether by hotshot publishing groups or by his own publishing company – India's best-known artist would speak at length to me about his chequered life and of his art. There was no doubt that he wished to retain his status as the nation's highest-selling artist. If at an auction, another artist secured a higher price, he would ensure that his canvas would surpass the record figure bid at the earlier sale.
On June 9th is Maqbool Fida Husain's ninth death anniversary. He had passed away at the Royal Brompton Hospital at the age of 95 and was buried at the Brookwood cemetery in Surrey, the largest of its kind in the U.K.
He had lived under a self-imposed exile for five years, following a furore of his alleged insulting paintings of deities, a charge that he was quite shocked by. A secularist to the core, his intention had been to pay obeisance to the deities, not insult them. He had adopted Qatari citizenship but would jet-hop constantly between Dubai, London and New York. In his achkan, he would carry a bunch of open-air tickets for every destination, including India. "Who knows they might call me back some day," they refer to the political potentates in New Delhi.
He had painted extensively for politicians, and was even commissioned to do portraits of visiting Presidents during their visit to India. Besides that Husain had been a Member of Parliament at Rajya Sabha and had been bestowed with the title of Padma Vibhushan. No honorifics matters, he realised, while living away from his first-floor apartment in Mumbai's Cuffe Parade. "I dare not step on the soil of my motherland without being called to," he would rue. "If I was arrested on arrival, I wouldn't be able to bear the humiliation. Even one hour in a prison would kill me at this age."
On the occasion of his barsi, I rewind to a conversation with the 'exiled' artist, conducted in the Mayfair apartment, London, of one of his friends. His cell phone's ring tone was piping a rooster's cock-a-doodle - a sound, which amused him. It was a crisp noon of the month of May, his mood was upbeat, and for starters he had claimed that he wasn't homesick at all.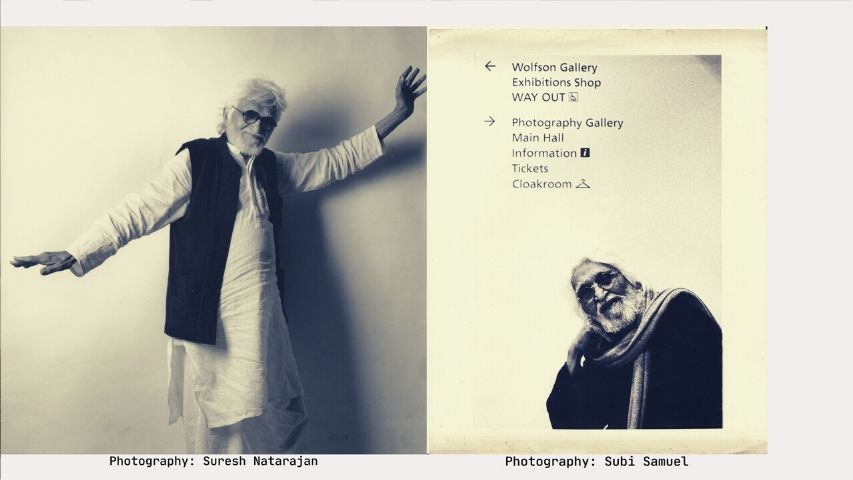 Really? That was a hapless façade I think. The city's unseasonal freezing weather didn't daunt him either, as he took a break. The usually barefoot artist walked in socks down Hyde Park. To interview him, at this point of time, in effect was to catch an artist who had accepted the agenda-ridden brickbats with as much equanimity as he had gathered bouquets over time. In fact, he didn't like the words 'in exile' at all. And if he didn't like a particular question, he looked as if he was mosquito-bitten, but as was his wont, he would answer anyway. Husain, after all like his art, was never off-the-record. Excerpts from our talk:
Admit it. Obviously, you must be missing home.
I've been coming to London for the last 50 years. There was only one year when I couldn't. I've always had wanderlust; I've always travelled alone. I've never needed a crutch.
At the end of the day, you don't miss sleeping in your own bed?
I don't miss that at all. I've never had my own bedroom in my life. Even when my wife was alive, she and I would sleep in the drawing room. The children had grown up; we gave all the rooms to them. I've never had a studio either. In one way or another, someone who loses his mother at a very young age always feels that he isn't at home. There's no attachment to a place. Nothing matters to me at all except my work, that's been my priority whether I was in Mumbai or in London.
But isn't it strange that you're an artist in exile and that too in the 21st century?
(Bristles) Exile! That means I want to go back and I can't. My situation isn't something that you can say in black or white. Since the last few years, there has been a sense of unease; I had started travelling out of India more than ever before. When the principles of liberty and tolerance become meaningless, an artist is bound to feel insecure. It happened to Pablo Neruda in the last century. I wouldn't equate myself with him. But I would say that in the new century a nation, which has bred and nurtured so many faiths – including Buddhism, Islam and Christianity – needs to ask itself where it is going.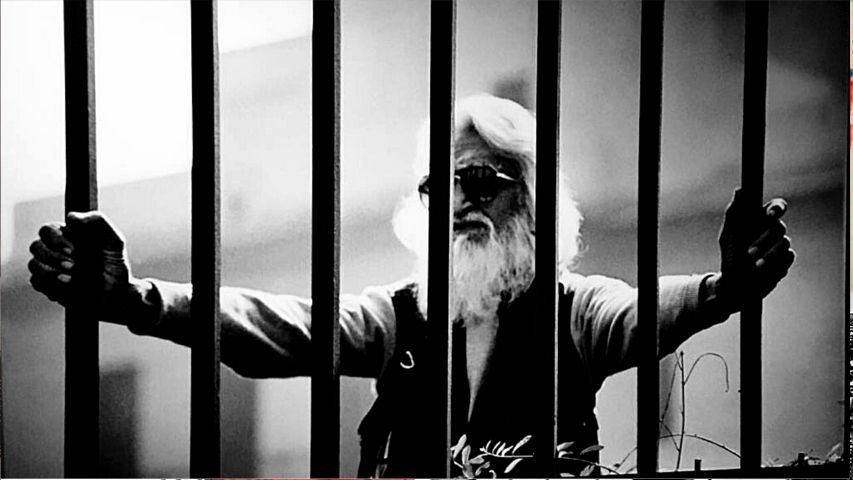 You have been through controversies before. And accused of obscenity and what not. What do you think sparked the new row against your paintings?
First of all, the paintings, which suddenly became controversial, were done more than 40 years ago. The protests were political, to whip up public sentiments… votes jeetne ke liye. Look at the timing; the BJP had just suffered a crushing defeat in the general elections when my paintings were dragged into a controversy in December 2005. This time the Internet was used extensively to fan public sentiments. But throughout I can say that at least one or two people had the guts to stand by me like Laxmi Mittal and Badri Prasad Pittie.
Aren't your paintings of Lord Ganesha considered extremely auspicious by families who own them?
This is a matter of personal belief and faith. Lord Ganesha belongs to everyone.
How have you reacted to the recent controversy surrounding the censorship and arrest of the Vadodara artist Chandramohan? There have been huge rallies by artists and the intelligentsia in his support, but in your case…
I understand the position of my fellow travellers. Every encroachment on the freedom of expression has to be questioned. In my case, what's the big deal? Everyone has just stopped trying to understand contemporary art. If I am uprooted because of that, so be it. I have apologised with absolute conviction. I have said with utmost honesty that if I have hurt anyone's feelings, I apologise. I have to find the answer to my problems myself. Assurances have been given to me from Delhi, Kerala and Kolkata. Security is promised but I would like to return to my home with my head held up high.
Has there been no intervention by the central government?
How can there be? You tell me why they haven't.
Because they would have to deal with the opposition, right?
You said it, I didn't.
How many legal cases are there against you?
I've lost count. At one point, there were 3,500 cases against me. Of them, 900 were from Goa and 1200 from Maharashtra. I should have been in the Guinness Book of World Records. After the Supreme Court rejected the attachment notices on my so-called property, there are five cases.
How does all this affect you?
Whenever you're under attack, your art flowers. Like the poetry of Kaif Bhopali…
Have you expressed your state of exile in your recent paintings?
(Bristling again) I'm not a journalist. I cannot carry on a crusade on canvas. I'm working the way I used to. I can't be expected to sit in a wilderness with a book in one hand and a glass of wine in the other.
Which of your friends have been in touch?
Ram Kumar, Krishen Khanna and Tyeb Mehta. Yet whether he's in touch or not, Bal Chhabda will always be my best friend. I miss sitting with him at the CCI lawns having a cup of tea, going off to the movies which we would walk out of after the interval.
In 1960, so many painters… my friends… had said I was finished. Because of that they didn't become any 'lesser' friends of mine. There was Gaitonde with whom I could sit for hours without speaking… silence can speak. I'm just not an articulate speaker, ek time toh moonh bhi nahin khulta tha. I'm a listener, not a speaker.
Do you still hope to return home?
(With a flourish) I hope therefore I paint. It could be eight days, eight weeks, eight years… it's not up to me.
Have you left anything behind?
I take nothing when I leave any place, except my shoulders. But of course there are the small pleasures that are left behind… chai and khaara biscuits at Dhobi Talao, kheema pau breakfasts at the Chilliya restaurants but then there's English breakfast here… (laughs) London mein pukka angrez ban gaya hoon.
So finally is there anything you would like to say to the people of Mumbai whom you once mingled with?
Milenge milenge… Zaroor milenge.
That was not to be…