Altered Carbon: The Body does not Make the Man
by Shubhangi Jena
February 5 2018, 5:44 pm
Estimated Reading Time: 2 mins, 24 secs
Are you willing to give flight to your imagination? Because this new Netflix series defies logic and builds a story on a pile of figments. The new entrant on the streaming giant has a myriad storytelling opportunities and it's a heck of a good watch only if you make a tacit bond with the show and nod to how the story unfurls before your eyes.
Source : LADbible
The name is strikingly intelligible once you get a hold over what the story is all about. Being a sci-fi dystopia the show wheezes to the point where men of science discovered how to store the very core element of our survival and identity which is consciousness. Based on Richard K. Morgan's novel, the titular show is adapted by the famed co-writer of Terminator: Genisys, Laeta Kalogridis who has adroitly breathed life into this story making it into a terrific cyberpunk series.
A Japanese agent Takeshi Kovacs wakes up 250 years later in the body of a brawny American (Joel Kinnaman) chosen by the deceased billionaire Laurens Bancroft (James Purefoy) who wants Kovacs' help in solving his own murder. The plot is quite engaging and the bizarre and byzantine storyline unfolds simultaneously.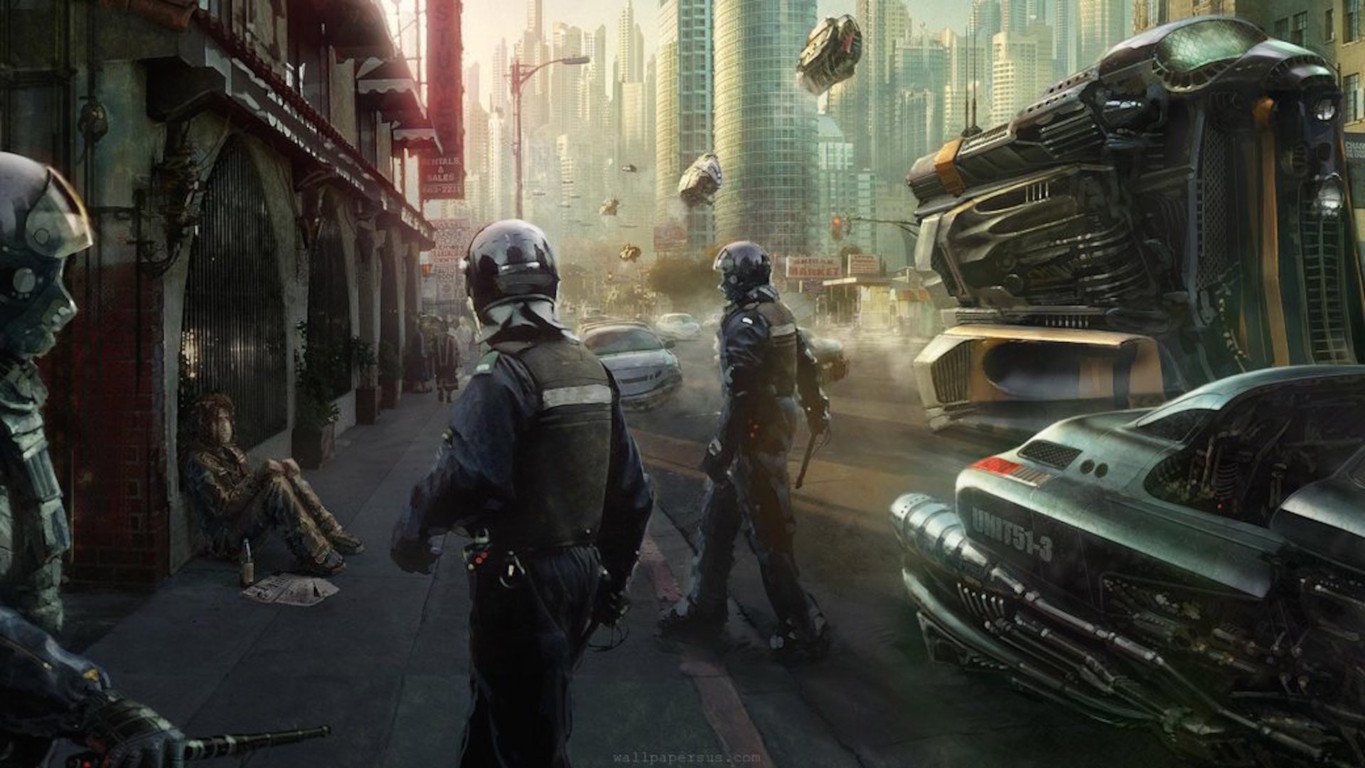 Source : PoGDesign
Readers of the novel may cringe and whine a bit; the show may seem at times nothing like the book, because it is not. The TV show does steer a bit and cruise on some unknown tangent differing from the book, but the subtle nuances can be done with. If you are a cyberpunk fan or someone who firmly believes in sound logical reasoning, you may find the plot being pushed ad absurdum. The TV show purely pays homage to an overactive imagination – a one in a zillion possibility that this wispy figment may witness a manifestation.
Altered Carbon welcomes us into a world with its own set of neoteric rules; where death can be easily dodged and life can be toyed with. The memories are archived securely or rather the entire human mind is digitized and stacked on a minute chip called 'stack'. The concept of soul or mind plays little to no role here, because the stack is the brain and the primary controlling unit here and the human body is termed 'sleeve' where the 'stack' can be perched and set to function. You are the stack and the sleeve merely acts as a host.
Like every other Morgan story, Altered Carbon highlights inequality and how the society is always going to stay riddled with classism- because the human mind is flawed. Yet again, the privilege to archive your consciousness rests only with the affluent ones.
The message in Altered Carbon is loud and clear: We ought to confront our relentless desire for more and juxtapose that to the world as it is.