How the war was won
by Khalid Mohamed
February 12 2021, 12:00 am
Estimated Reading Time: 6 mins, 39 secs
Khalid Mohamed reviews the inexplicably neglected 377 Ab Normal, is zapped by the mega-abrupt Lahore Confidential, and discovers the controversial Bangladeshi film, Doob, with a towering performance by the late Irrfan Khan.
377 AB NORMAL (ZEE5)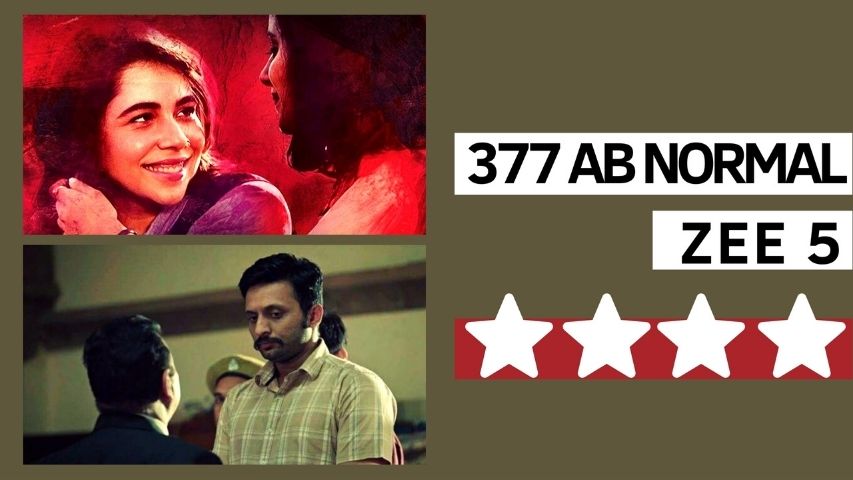 Right now, I'm kicking myself. Why was I so idiotically clueless about this vital film detailing the historic verdict of September 6, 2018, by the Supreme Court, which unanimously ruled in the Navtej Singh Johar vs Union of India case, that it was unconstitutional "in so far as it criminalises consensual conduct between adults of the same sex."
The abolition of Section 377 was a tirelessly-scored triumph for the Indian LGBQT community. Surely this significant chunk-of-life drama, directed by Farukh Kabir in 2019 (who earlier made the socially probing Allah ke Banday), needs wider viewing and re-evaluation. To be honest, I wasn't into the thick of streaming into OTT channels around then, and now when I check out the reviews, they are either dismissive or describe the film as "patchy".
Fine every opinion must be respected with the antique adage "pasand apni apni". Speaking for myself, despite the plot's meanderings and miscellaneous shortcomings, 377 Ab Normal has been the right study at the right time, with something valid to state besides exposing the unmitigated hardships - physical as well as emotional, which had to be suffered by the LGBQT community before reaching the proverbial light at the tunnel.
Moreover, every actor of the ensemble cast knocks out performances with rigorous courage and appears to take pride in the fact that they're participating in a film, which asserts that same-gender sexuality is a matter of individual choice and cannot be tarred as a "disease" that requires psychiatric intervention. Or pilloried with slurs and abuses that 'deviant' sexuality goes against the "sabhyata" of our country, the poison pellets being aimed by clerics of every faith (as depicted here with an axe or a political agenda to grind).
Never before have I been struck by the sheer bravura of the acting crew, ranging from Mohammed Zeeshan Ayyub and Shashank Arora to Tanvi Azmi, Maanvi Gagroo, and Anju Mahendroo in a brief part. As for the minor characters, they have no affectations and contribute immeasurably to a dramaturgy, which is as real as it can possibly get. A guru figure of sorts, obviously patterned on the gay activist Ashok Row Kavi, may lack his innate wicked humour. Yet the character is dignified and serves as a reminder that it's a patient approach rather than an impetuous one, which will compel the carping legal eagles (represented by the ever-nuanced Kumud Mishra) to regret their cunning and at times, naïve arguments, first in the High Court and then in the Supreme Court. Justice for all cannot remain a hollow phrase any more. A 'war' of what's moral and immoral was won.
Kicking off with the legal retort, financed by a wealthy young man who's sick of homophobia across the world, the camera moves to an NGO of Lucknow, which is striving to create awareness about HIV and its prevention. Arrested for being perverts, they languish in jail, go through untold horrors at the hands of the cops, before their plight is revealed to a bench of the Supreme Court, whose eventual judgement is well-worded and restores your faith in the judiciary.
Perhaps, the screenplay could have stuck to this aspect alone, instead of distancing us from the main subject by dwelling on the helplessness of a minor boy who's come out of the closet.
Plus, there is the subplot about an activist mother, who mercifully, doesn't have double standards about her daughter's at-long-last confessed lesbianism. The narrative does become somewhat scatty here, redeemed to a large extent by the re-enactment on stage of the controversial 1942 Urdu short story, Ismat Chughtai's Lihaaf. This sequence, in fact, cements the plot together, underscroring the fact that homophobia was initiated by the British Raj and remained a heinous crime deep into the years of India's Independence.
Marked through by a compassionate approach by Farukh Kabir and his team, here's a must-dekko - if you haven't already - for all those who care about fundamental human rights.
LAHORE CONFIDENTIAL (ZEE5)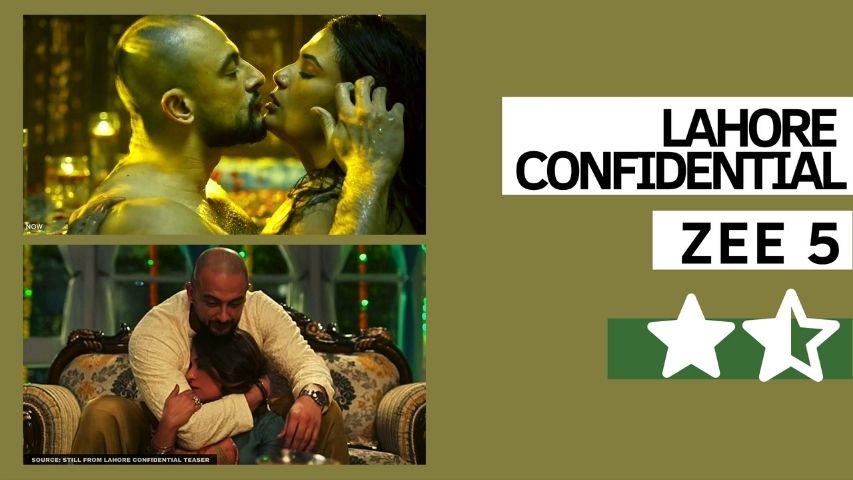 From the material on display, you can't help suspecting that director Kunal Kohli (Fannah, Hum Tum) couldn't quite coalesce this espionage thriller together. For one thing, the screenplay leans on the side of improbability – a journalist (Richa Chadda) is plucked from her office desk, essentially because she has a penchant for Urdu poetry by contemporary Pakistani writers. So off she's despatched like a courier parcel to Lahore to serve as an undercover RA&W agent. Huh duh.
Out there in Lahore, she is meant to source information from a mushaira events organiser (Arunoday Singh), who's much more than meets the eyeballs. Inchoate, locked in a physical affair with Mr Mushaira, our callow journo comes off as one hell of an overcooked shorba. Worse, her collaborator (Karishma Tanna) is the sort who huffs, puffs, gruffs instead of being the support system in a crisis. Hai rabba.
The wrap-up is nothing short of abrupt as if the unit had run out either of technical hardware or were at the end of the tether about how to end this face-off between Lady Ghazal and Janab Mushaira, who it seems has had to deal with a Sholay-type of family massacre in the near-past. This aspect is especially sketchy and unconvincing in a spy adventure where both the lead protagonists keep informing you that they neither guzzle booze or touch ciggies. Aah that means no martinis either shaken or stirred. Sob.
Both Richa Chadda and Arunoday Singh are more than efficient. The snag is that the rest of Lahore Confidential certainly isn't.
DOOB: NO BED OF ROSES (NETFLIX)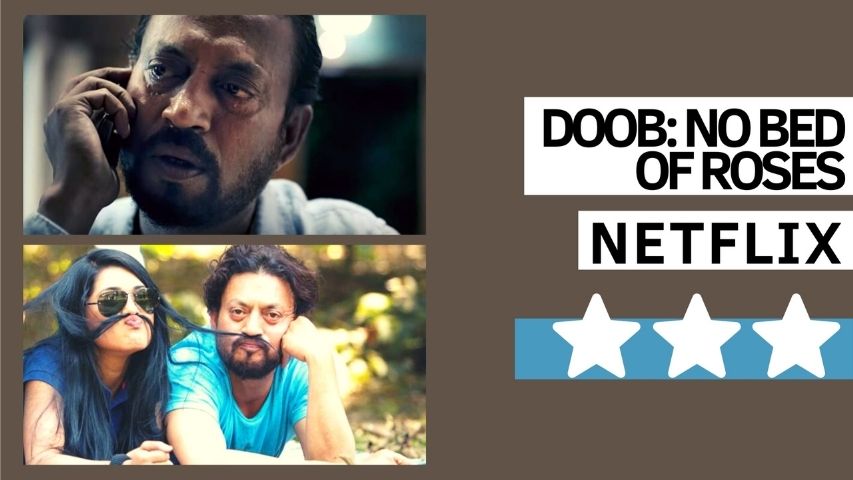 This 2017 Indo-Bangladesh co-production, partly produced by the late Irrfan Khan, unspools at a snail-paced, leisurely pace, which remarkably turns out to be its strength, eschewing melodrama and any gratuitous pyscho-babble.
Adapted from the true story of the Bangladeshi novelist, dramatist and filmmaker Humayun Ahmed, who left his wife and children to marry a girl way younger than him and was temporarily banned in Bangladesh. Ironically, it went on to garner critical as well as popular acclaim. It was even entered as Bangladesh's entry to the Oscars for Best Foreign Language Film.
Directed by Mostafa Sarwar Farooki, the film's piece de resistance is undeniably Irrfan Khan who enacts the role of the filmmaker who, without much cavilling, hitches up with his Lolita-like heroine. She seduces him one night through a simply picturised sequence of them sharing a cigarette. His marriage is over, he elects to abandon his family, sparking off an ugly media controversy.
Acting majorly through his silences, pauses and a stoic attitude, the late Irrfan Khan is muted to the point of suggesting his breakaway from his household without a shred of guilt or bitterness.
Neither is he an uncaring cad. Note his body language and melting eyes when one of his daughters runs after him to offer a glass of water. He has to abandon the family instead of continuing a loveless, hypocritical marriage. The wind-up is correctly left ambiguous: can he truly find love with the heroine, who is his daughter's age? Either way, he has made a radical call and if he's ridiculed on a TV show, so be it.
Uncompromised in the story-telling, Doob: No Bed of Roses makes your heart yearn for Irrfan Khan. Here was an actor of fortitude, investing his artistry in Bollywood blockbusters, Hollywood extravaganzas and simultaneously in unconventional projects with a human voice. His performance, needless to stress, is a masterclass in acting.