How to go bonkers
by Khalid Mohamed
April 16 2021, 12:00 am
Estimated Reading Time: 6 mins, 36 secs
Khalid Mohamed reviews Bollywood's alleged ghost story Roohi, the Tamil super surprise packet Mandela… and the comme ci comme ca Malayalam psycho-thriller Irul.
ROOHI (NETFLIX)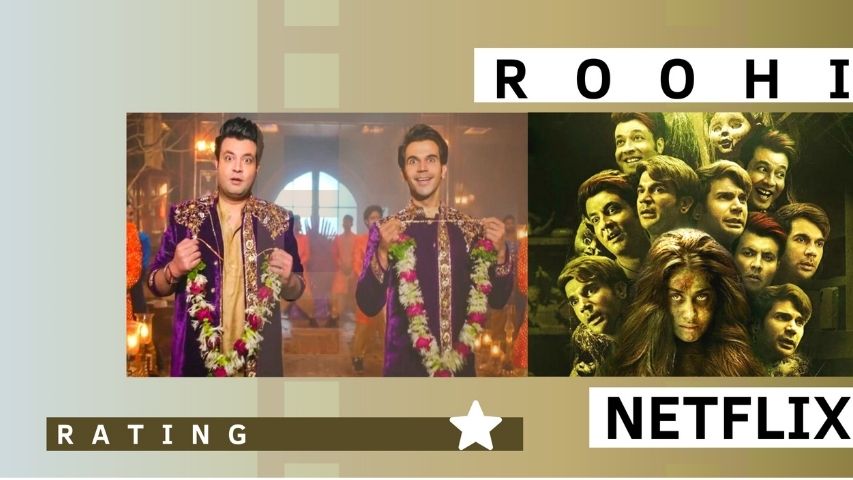 Phooey, here's Roohi, a demure damsel with a split personality – indeed how you gawk-'n'-squack whenever she elects to turn into a snarling witch (aka chudail), her eyes popping like fresh corn, her voice blasting like Jimi Hendrix's retro-heavy guitar riffs. And her face contorts as if she was ready to break into a thousand tiffs with her pair of absolutely bonkers abductors. Aha, she's possessed by a malevolent spirit, and changes colors like a girgit. Truly sufficient for you to break into a flaming fit over such khaali-peeli khitpit.
Produced by the prolific Dinesh Vijan of Maddock Films (who obviously craved to repeat the success of his pretty whacko spookfest Stree, 2018) and directed by Hardik Mehta, Roohi is a purported horror-comedy, which raises your hackles to break out of its two-hour-plus shackles. Frankly, feeling ever so dour, I switched it off after the first half-and-hour, and returned to complete the ordeal because I was still naïve enough to believe that this manic malarkey could improve. Sorry to say it didn't, in sum striking me as the worst endurance test I have suffered-duffered in years.
Why why? Because the two abductors Bhawra Pandey (Rajkummar Rao) and Kattani Qureshi (Varun Sharma), smalltown guys who're journalists-cum-nerds have to flaunt their unflatteringly tinted hair and behave as if they're brain-dead, till you want to either courier them a pack of tranquilisers. Honestly, the script should have been buried in a crypt. Believe it or boo, the plot as imagined by writers Mrighdeep Lamba and Gautam Mehra, displays a thorough contempt for the audience's intelligence (guess, it's an extinct quality) and the basic fundamentals required for Bollywood-style entertainment. None visible oh friends.
In the event, are we expected to swallow the on-the-rocks travails of the two-in-one Roohi-Afza (pun on the age-old sharbat, in the tradition of the Munni item song alluding to Zandu Balm)? Or are we permitted to expect at least a few sips of plausibility, sense, not to forget sensibility. Banish a jot of that thought.
For one, Bhawra and Kattani, the clowns of some hicktown in northern India, appear to emerge from a limbo where any girl on the street can be kidnapped for an enforced marriage. The tacky twosome yackety-yak with a foreign video journalist that the deed can be done, and carry off Roohi-Afza (Jahnvi Kapoor) in broad daylight, but she proves to be a tough cookie for the rattling rookies. Eeesh.
Undaunted by her supernatural powers, Bhanwra's heart goes dhak-dhak for Ruhi while Kattani bhai settles for Afza. I kid you not, and in the course of the tangled torture, bow wow, a certain gentleman even agrees to marry a dog. Poor pooch, wonder if the PETA would be amused really.
About the only upper is Sachin-Jigar's upbeat remix of the late Aligarh qawwal Habib Painter's Bahut Kathin Hai Dagar Panghat Ki. The dialogue strives to be so heavily local that its meaning often glides above your comprehension. Tension. And as is the custom with most B-town movies of late, gratuitous references are forwarded about the "Woh palat ke dekhi kya?" from DDLJ, plus Titanic, The Exorcism of Emily Rose, and even the American socialite Kim Kardashian. Give them a break guys.
If you're still with this review, be informed that dear Rajkummar Rao knocks out his career-worst performance, to the extent that I'm convinced that he excels only in roles which don't fall into the groove of the pure bunkum. To be zappily zany and asinine are not his scene. Tsk. Strictly by contrast, at least Varun Sharma with his undeniable sense of comic timing, is endurable. As for Jahnvi Kapoor (cloaked in prosthetics as Afza), she's so robotic that she conveys that her heart and mind aren't at all wired to this ghost party. Of the supporting ensemble, veteran Sarita Joshi shows up as a 'budhiya'. And the rest is hysteria.
In the event, the only suggestion I'm left with is - Bahut Door Bhaago Bhootni Aayee.
MANDELA (NETFLIX)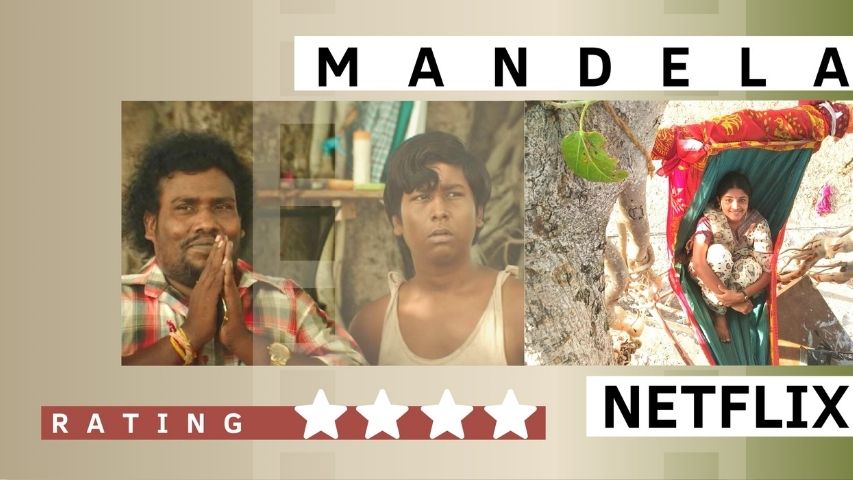 Howlarious! From critiquing local elections and the wiles to seduce the vote bank to dwelling on the lower caste and creed prejudices, this Tamil surprise packet, written and directed by the debut-making Madonne Ashwin, oozes saucy humour and a rawness of approach that's as real as it gets.
The focus is on a down-at-heel village barber, just called Smile, accompanied always by his loyal assistant nicknamed Jackass. Now when two warring stepsons of the village's de facto overlord get set to contest the upcoming panchayat elections, the uncanny happens. The barber, by now quirkily registered as Nelson Mandela at the post office, is hurtled into a position where his solitary vote becomes as precious as the Kohinoor diamond.
That's quite an imaginative, sweet-'n'-sour fable which oozes as much high hilarity and pungent pathos, culminating in a finale, which underscores the triumph of the underdog's will.
The characterisation of the dumbstruck barber, one of the foxy stepsons and the post-office employee who nurtures a soft corner for our desi Mandela, are excellently conceived and developed, besides being performed with psychological acuity by Yogi Babu, G.M. Sundar and Sheela Rajkumar respectively.
Indeed, Yogi Babu's inspired performance, vacillating between stoicism and defiance, is unarguably outstanding. Hawk-eyed viewers may remember him as a heavy duty smuggler in Rohit Shetty's Chennai Express (2013).
Reportedly Mandela incited a controversy: the Maruthuvar and the barber communities were livid for misrepresenting them in a poor light. Inevitable perhaps but the protests gradually abated when the film's theatrical release was stopped.
Only one slight reservation: the storyline is quite similar to that of Hollywood's Kevin Kostner-starrer Swing Vote (2008), in which the fate of the U.S. Presidential elections, no less, hinged on the decision of an apolitical man from New Mexico.
Yet, I'd rather give writer-director Madonne Ashwini the benefit of the doubt. And shout out loud that his hair-raising satire is one of the best catches of the year, so far.
IRUL (NETFLIX)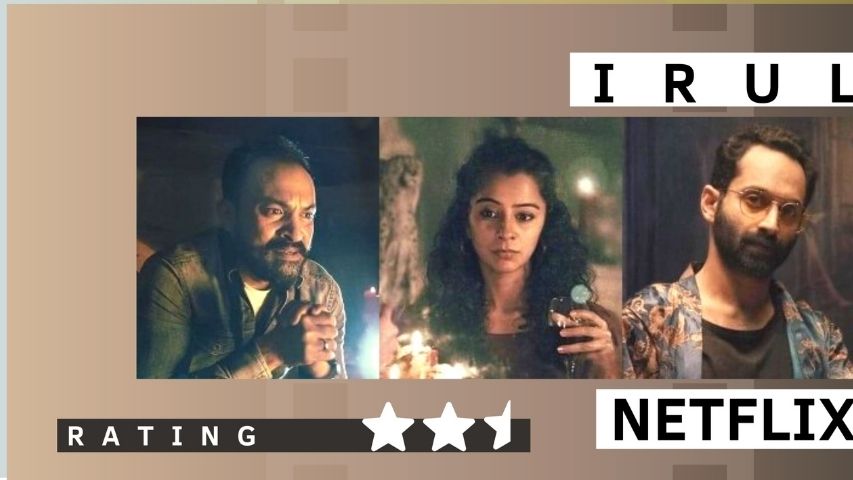 This Malayalam psyschological thriller, directed by Naseef Yusuf Izuddin, has you grabbed by the collar. However, the ending is a cat's cradle of confusion, which left me askance. Whatever eventually happened out there on a rain-lashed night in a sinister bungalow located in the back of beyond? Far too rushed and as twisty as a jalebi, otherwise Irul (Darkness) could have been a quintessential nail-biter - with faint shades of the Laurence Olivier-Michael Caine whodunwhat Sleuth (1972).
Still, Irul is certainly worth sampling for Kerala's super-duper actor Fahadh Faasil, as a diabolical man, who plays tricks galore when a stranded writer of a serial killer novel and his online girlfriend knock on his door to seek shelter. The phone lines have been cut off, the power goes pffft, and jeepers creepers, there's a woman's body in the basement. Even as the plot thickens to a brick, you're still in a state of suspense. And then, alack, it's all extinguished to ashes by the wrap-up.
Although this may not be his finest work yet, Fahadh Faasil is bankably chameleon-like, supported expertly by Soubin Shahir and Darshana Rajendran as his unwanted guests. Moreover throughout, Jomon T. John's atmospheric photography and Sreerag Saji's mood-enhancing score are of the highest order. Don't expect too much and you won't be too disappointed.