Imagine Norman Bates's Kolkata cousin as a paying guest in your home
by Shantanu Ray Chaudhuri
March 30 2021, 12:00 am
Estimated Reading Time: 4 mins, 50 secs
Shantanu Ray Chaudhuri reviews Bengali streaming platform, Hoichoi's much-publicized psychological horror Mohomaya
That OTT platforms and the web series have become an outlet for subjects that filmmakers and writers consider 'taboo' in the more traditional formats of cinema and television is well known. In Bengal, Hoichoi has been pushing the envelope with content - not always successfully if critical feedback is to be considered. Interestingly, the more 'traditional' series like Tansener Tanpura and Byomkesh (now in its sixth season) have tended to be more sympathetically viewed by critics than the so-called 'shocking' ones.
Their biggest series of the season, Mohomaya, belongs to the second category and begins with a sequence so disturbing - almost bordering on sexploitation porn - that it almost puts you off the series. I persevered through what is probably the first show of its kind in Bengali, going into recesses of the mind and psyche that are extremely dark and that make you uncomfortable and queasy. Not that the series is perfect - far from it. By the end of its five-episode run (with the second season coming later this year in June), I wanted to get away from the world created by content-makers, which owes as much to its disquieting content as to the fact that the filmmakers don't quite know when to stop.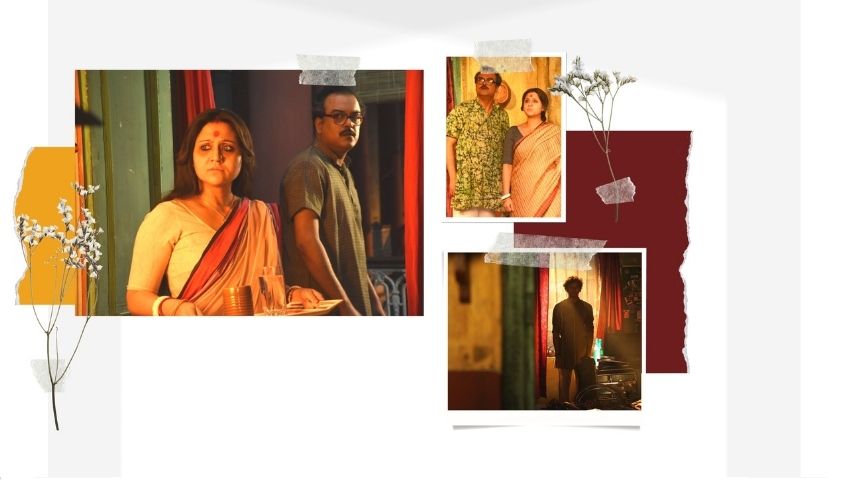 A picture-perfect, happy, well-to-do family - the children get their mother, Aruna (Swastika Mukherjee), on Facebook, and rib her about 'looking sexy' in her profile photo. In a palatial house with its many nooks and corners, enters Rishi, a childhood friend of one of the children, as a paying guest. And mayhem ensues. Her motherly instincts are aroused as much by her second son going abroad as by the perpetual little-boy expression on Rishi's face, Aruna is blind to the protests of those around her, particularly her husband. And though her world soon begins to crumble, she seems to be blissfully unaware of the reason - there's a very interesting Oedipal context that adds to the intrigue, what with Aruna seemingly oblivious to Rishi's borderline-erotic attentions.
The biggest pluses of the series come from its undeniable technical finesse. Tuban's cinematography and Tanmoy Chakraborty's production design, moving through empty corridors, closed doors and forbidding stairways in contrasting palettes of bright reds and muted browns, go a long way in putting across the decadence at the core of the narrative. The background score (Amit-Ishan) and the often-startling sound design (the static of electricity, the swish of a matchstick being lit) by Rabiranjan Mitra bring the twisted nature of the protagonist's mind to life.
The first couple of episodes works well and draw you in to Rishi's fractured psyche, coping with memories of a sex-maniac father and the trauma of his mother's descent into madness. As a viewer you almost wish Aruna would see beyond the 'innocence' of Rishi's eyes and to the manic gleam it takes on, almost in the blink of an eye. The series, however, loses steam by the third episode and never quite recovers. Therein lies its biggest problem - at about 90 minutes, this could have been a crackling thriller. At its current running time of approximately 210 minutes, there's overkill.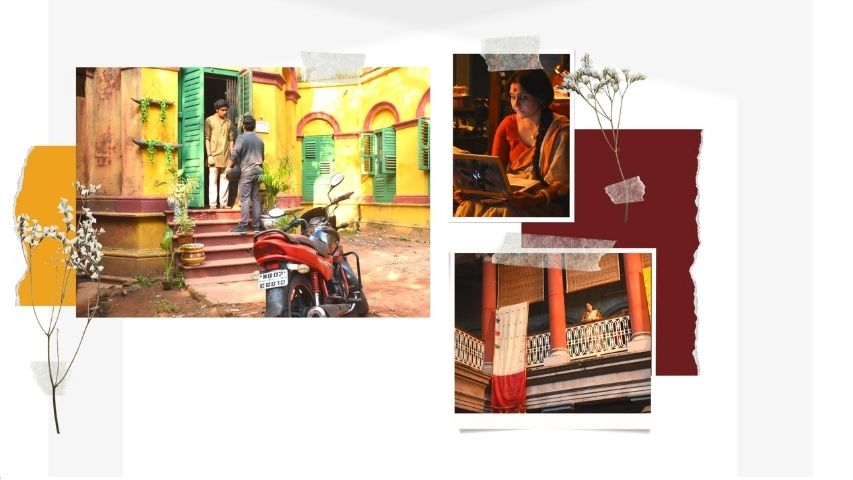 There's a thin line that separates shock from schlock – and once Mohomaya crosses that line somewhere during the third episode, there seems no coming back. It's shocking to see a child push his teacher to death, but how many times do we need to see a girl falling down a flight of stairs before it becomes obvious that the filmmakers are just padding up the narrative? There's something unnerving about a 'dead' woman running a violin bow over her slashed wrists the first time. When that happens again, you know that the writers are flogging a dead horse.
The narrative gets so bogged down with excess by the time we come to the end that even the performances begin to flag. While Swastika Mukherjee is quite delightful as the paan-chewing perpetually harried mother to begin with, the act starts to grate before long. Ananya Chatterjee would have been more impactful if she didn't have to go on an on about being set free. And though the child Rishi's backstory is heartbreaking, beyond a certain point it just becomes too much to take. Wallowing endlessly in the horrors of Rishi's mind, none of the film's technical merits can salvage the proceedings beyond a point. And though this maybe a first-of-its-kind experience for a Bengali OTT platform, one cannot help wishing that the writers could have come up with some more imagination than the usual 'horror' tropes, including a cat being put to a gruesome death.
With a filmmaker of Kamleswar Mukherjee's repute at the helm, Mohomaya isn't a total washout. There are subtle touches – Rishi feeling Aruna's alta-colored feet while putting on a toe-ring or the almost orgasmic delight on his face as he caresses the door of the bathroom while Aruna is having a bath. But these are few and far between and before long even these begin to dissipate. And it surely would have been interesting and probably much more rewarding if the narrative were brought to its climax in the five episodes of the first season itself. I for one am not sure I can sit through more of the same for another season. Directed by Kamaleswar, written by Sahana Dutta and Aditi Majumdar, starring Swastika Mukherjee, Ananya Chatterjee, Bipul Patra; the series is streaming on Hoichoi.