Rise: Art Sells, Are You Buying?
by Shubhangi Jena
March 19 2018, 5:22 pm
Estimated Reading Time: 2 mins, 34 secs
Latterly, Hadi Eldebek's compelling talk 'Why Must Artists be Poor' canvassed a significant yet easily imperceptible question of why the hands that wrought art, shall go home empty. Though this question posed on the TED Talks platform may seem unrelated to NBC's new drama series Rise to certain degrees, it evidently identifies of two solid touchpoints- art & poverty.
Rise is an American musical drama series by NBC, starring Josh Radnor in the lead role as Lou Mazzuchelli, an English teacher who perseveres to bring about a dramatic and inspiring change among his students. Like every other art teacher, he possesses an inexplicable charm minus the bright orange 'aura' but has quite a good possession over his students. Lou's efforts spun from the loom of dramatically high hopes are commendable but it brings his vessel to a screeching halt when it hits the stop-'art sells, but who's buying'. The poignant fact of the show is that they manage to keep the flame of hope flickering amidst all storms and the all diffused motivational phrases is received without ado and held high by his students.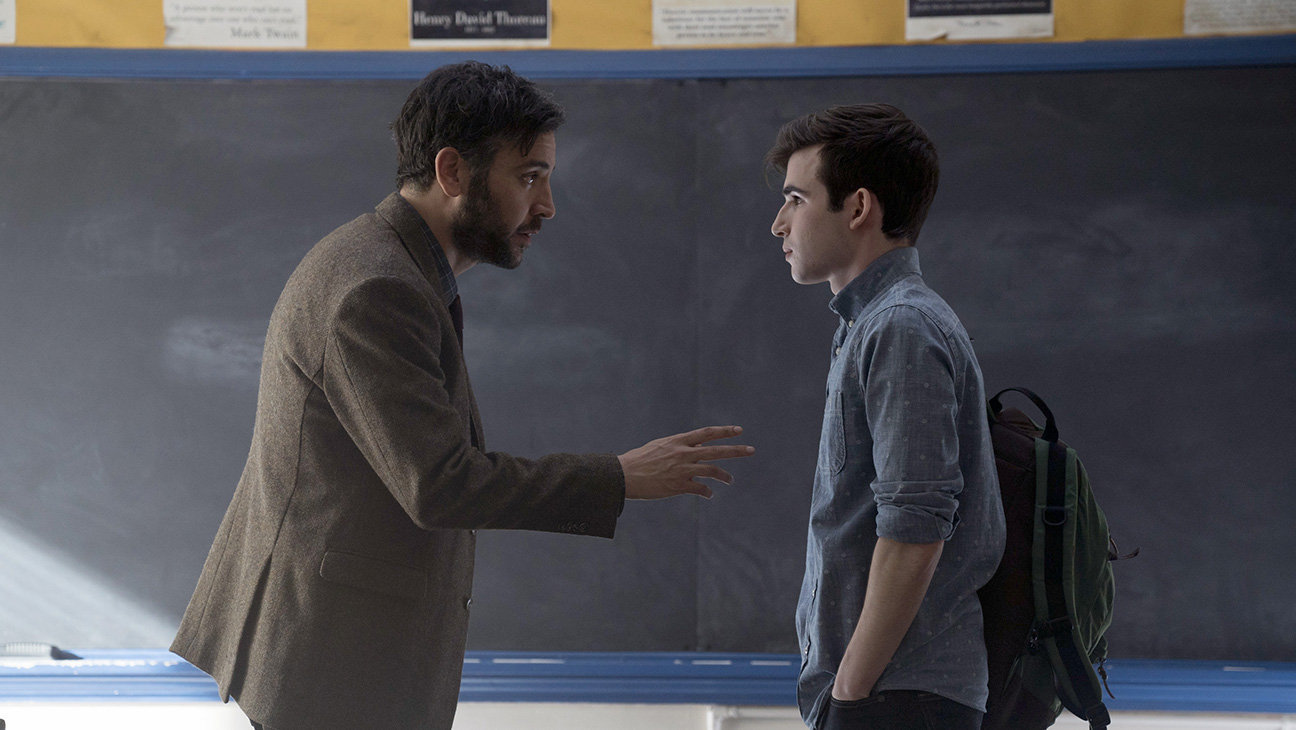 Source : Hollywood Reporter
The coming-of-age drama is adapted from Michael Sokolove's non-fiction book, Drama High, that tries to capture the subtleties of young adults essaying utmost to score their goals. Their lives are a cluster of ambitions, first world problems and myriad, clueless katzenjammers. Voicing the stories and angst of a scrimpy community of Pennsylvania, the show surely doesn't miss out on how the characters feel the pinch without a krink mark on their graphs and hence must keep up the daily grind.
Apropos to the art and poverty touchpoints, Lou's life is typically shaped by his glaringly artistic vision of life, whose genius viewpoint of art and how to breathe life to it, can however do little to pick and poof all the issues his life is mired with. Lou is soon appointed as the Head of Stanton High School's dramatics department that sets in motion rising animosity in Tracy (Rosie Perez) who had been working arduously and coveting the position for a long time now. As time passes by, in the thick of relationships gone sour and personal issues on homefront, the high school musical Spring Awakening, takes no backseat. The show must go on, no matter what stars collide and crash.
In a way, Rise is a winning drama, gingerly sketching and addressing the many prevailing societal problems while portraying vividly 'what it's like to be a theatre kid' from humble backgrounds that naturally exact other forms of pursuits from these starry-eyed kids. Lou's stubborn heart is the scoring point of the show given adversity makes most men to slump back and spiral away into oblivion. His dogged determination and the ability to squint for the faintest glint of light in order to keep marching ahead is a trait to emulate and undoubtedly believe in.