The Gifted - A gripping series that effortlessly sculpts its own niche in a disruptive TV Landscape
by Shubhangi Jena
December 4 2017, 7:57 pm
Estimated Reading Time: 2 mins, 51 secs
Having psionic abilities or alter ego are not just cool but meh have they also become commonplace in fiction? Sure they have, but we haven't yet got enough of them. Or even if some have lately been jaded owing to too much 'superhero accumulation', hold on, this one's on the roster of rarities.
The Gifted is about a tightly knit family- the Struckers- leading a happy life and going about their quotidian routine effortlessly until one day they find they find out something flummoxing. Mr. & Mrs. Strucker (Stephen Moyer) & (Amy Acker) discover that their kids Lauren (Natalie Alyn Lind) and Andy (Percy Hynes White) are nothing but mutants. What follows next is the predictable; the family gets mired in a long run from a bad government. But that's not the only plot here.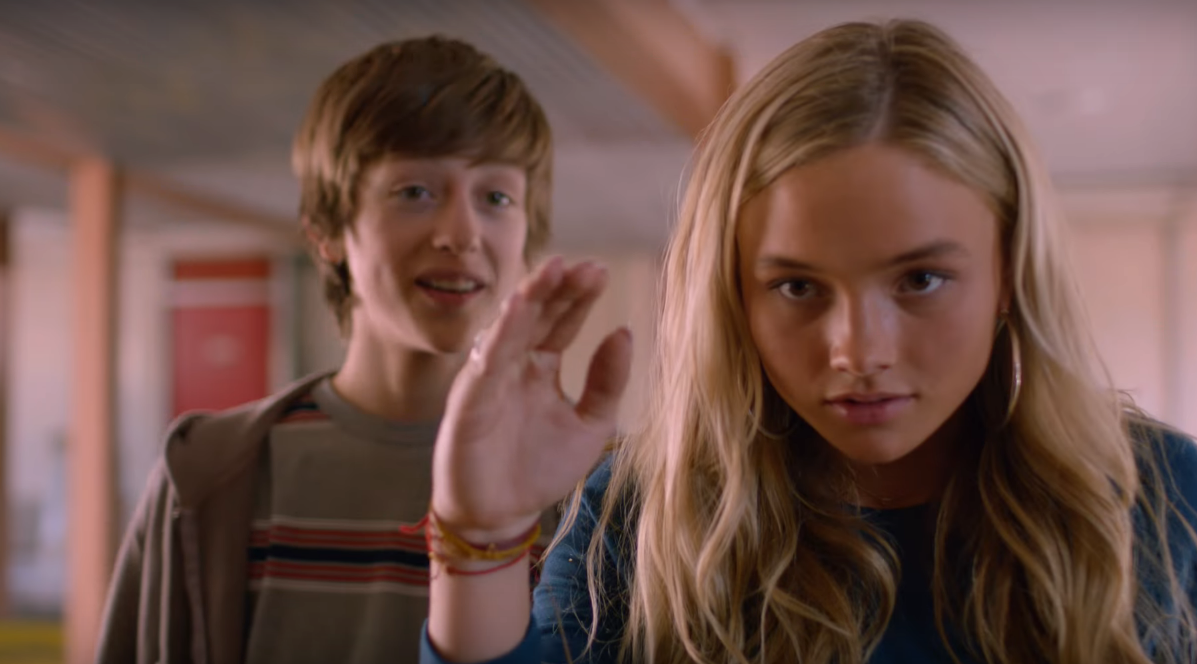 The first plot apparently revolves round the lives of a bolshie group of mutants whom the government wills to track down and take them off the streets. The clique called the Mutant Underground go about their 'underground mutant scene' in their own subterranean world. Thunder Bird- real moniker John Proudstar (Blair Redford), is a mutant with agility and strength of superhuman rank. The other adherents who are the inevitable cornerstones of the Mutant Underground include teleporter Clarice Fong, a.k.a. Blink (Jamie Chung); mistress of magnetism Lorna Dane, a.k.a. Polaris (Emma Dumont); and photon-manipulating or distorting Marcos Diaz a.k.a. Eclipse (Sean Teale). The clique's heart lies in safeguarding mutants who are on the run.
Soon the two worlds collide when the Struckers in their quest for survival turn to Thunderbird to come to their aid. So far, so good. But does this end here? The good mutants v/s the bad men?
The twist keeps one's interest piqued- it turns out Mr. Strucker works as a prosecutor and has so far in his career dealt with mutant-related felons. After all these years of earning bread for his family by interrogating, jailing mutants and maintaining records as to how they are a potent threat to the 'human civilisation', until one day his hands get painted in guilt. Reed, from here on, struggles to keep conflicting interests from banging into each other; but how far can one manage to juggle both? The tug between his conscience and obligation as a father is what keeps the story apace- for his choice shall be the decisive factor.
The edginess, the distinction from other 'superhero' plots and the apprehensions keeps one all agog for what's next. In a web of superhero clichés, The Gifted particularly stands out like some alternate universe plot with the element of vulnerability and an impuissant father trying to save his family and 'not the day' intact and beaming (heroes are ordinary people who make themselves extraordinary).
After years of falling in a pit of same storyline- fugitive freaks being shunned by society; this one doesn't leave you jaded. The ensemble and their acting prowess is incredible.
Now we can finally turn over to a new leaf with The Gifted being a gripping and standout series that effortlessly sculpts its own niche in a TV landscape that's bestrewn with comic clichés already, kapow!
The Gifted is a Netflix original series.