Janaky Sreedharan studied Research at the Jawaharlal Nehru University (JNU) New Delhi from 1986 to 1993. She teaches at the Department of English, University of Calicut. She lives in Thenhippalam Kerala, India.
Related Articles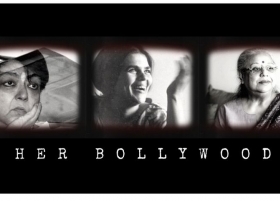 Anubha Yadav's book Scripting Bollywood: Candid Conversations with Women Who Write Hindi Cinema, lights up a neglected space in film...
Read More
And each flame melting in its own heat, writes Janaky Sreedharan in her review of the book A Red-Necked Green Bird
Read Janaky Sreedharan's incisive view on Madhavi S Mahadevan's Bride of the Forest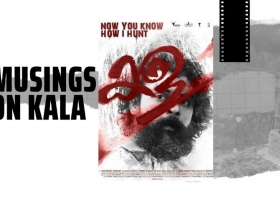 Janaky Sreedharan reviews the Malayalam film Kala (the unwanted) and raises questions on the obsession with violence and its d...
Read More
A sinister drama brings alive the terror of care and its corporate nightmarish possibilities, writes Read More
Janaky Sreedharan presents Nabanita Deshmukh, a storyteller who follows a unique process to engage with children.
What are Indian wedding dreams made of? – a question Janaky Sreedharan answers as she views it through the lens of the r...
Read More
"I am reading Amartya Sen's book nowadays", says a sprightly young voice at the other end of my telephone line: Janak...
Read More
Janaky Sreedharan writes that to read a book on circus is, in a way, to revisit our childhood - to recall the color, joy and a...
Read More
Janaky Sreedharan writes about J.Geetha's debut venture Run Kalyani, which is set to be the opening film at the New York...
Read More