Vandana Kumar is a Middle School French teacher in New Delhi, India. An educator with over 20 years of experience, she is also a French translator and recruitment consultant. Her poems have been published in various national and international journals and websites like 'Mad Swirl', Toronto based 'Scarlet Leaf Review', Philadelphia based 'North of Oxford', UK based 'Destiny Poets', 'Lothlorien Poetry Journal', Saint Paul, Minnesota based 'Grey Sparrow Journal', California based 'Piker Press', 'Madras Courier', Glomag etc. She has featured in anthologies like Houston, Texas based – 'Harbinger Asylum', US based 'Kali Project' and 'But You Don't Look sick' of Indie Blu(e) Publishing etc. She has been part of two projects of the World literature series on Post- modern voices and critical thought. Vandana is a cinephile who inherited her love for the movies from her late father and her affinity for French cinema seems to be a natural corollary of being at the Alliance and Chabrol seems to be her favorite from the French New Wave. You can find her cinema articles on websites and journals like 'Just-Cinema', 'The Daily Eye', 'The Free Press Journal', 'Boloji.com' and 'The Artamour.'
Related Articles
Louis Malle's semi-autobiographical 1987 film 'Au revoir les enfants' or 'Goodbye, Children' belongs to this rare...
Read More
Vandana Kumar writes: 'Le Grand Amour' (The Great Love) 1969 is a French comedy that introduced me to its director...
Read More
Cinema from Israel has been getting a lot more recognition globally – in terms of prestigious awards and academic courses revolving aroun...
Read More
Writes Vandana Kumar, "No one takes you away from one-dimensional morality while trying to fathom his women charact...
Read More
Vandana Kumar reminisces about her visit to Georgia where she discovered that it is the country where wine originated. Unlike in France, which has a tradit...
Read More
Vandana Kumar writes, "To think of Finnish cinema, is to think of Aki Kaurismäki. Apparently, this perception isn&r...
Read More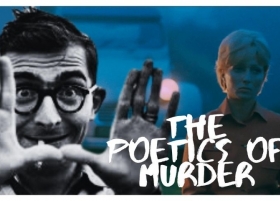 My first exposure to the 'French New Wave', La Nouvelle Vague, was through Claude Chabrol's Violette Nozière (1978). M...
Read More
Abbas Kiarostami (1940-2016) is unarguably the most known face of Iran on the map of World cinema, writes Vandan...
Read More
Her cinema played with subversive and controversial subjects even as she kept up her engagement with the political environment of her times int...
Read More
In Agnès Varda's 1962 film Cléo from 5 to 7 (French title Cléo de 5 à 7)...
Read More