Ms Vandana Kumar has a masters in History and is an alumna of Lady Sriram College and Alliance Francaise , Delhi. She is a teacher of French in a Delhi school. Vandana inherited her love for the movies from her late father and her affinity for French cinema seems to be a natural corollary of being at the Alliance and Chabrol seems to be her favourite from the French New Wave
Related Articles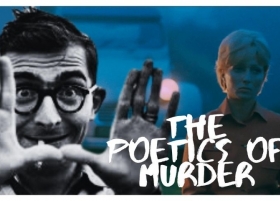 My first exposure to the 'French New Wave', La Nouvelle Vague, was through Claude Chabrol's Violette Nozière (1978). M...
Read More
Abbas Kiarostami (1940-2016) is unarguably the most known face of Iran on the map of World cinema, writes Vandan...
Read More
Her cinema played with subversive and controversial subjects even as she kept up her engagement with the political environment of her times int...
Read More
In Agnès Varda's 1962 film Cléo from 5 to 7 (French title Cléo de 5 à 7)...
Read More
Vandana Kumar revisits François Roland Truffaut's film, The 400 Blows and finds resonance with the complex way ad...
Read More
Vandana Kumar goes around John Cassavettes' 'A Woman Under the Influence' and discusses how Independent Cine...
Read More
Vandana Kumar explores how a film like The Hairdresser's Husband starts as a man's...
Read More
Woody Allen's 'Manhattan' is a 1979 American romantic comedy film produced by Charles H. Joffe, writes Vandana Kumar<...
Read More
After watching a couple of her films, Vandana Kumar believes, that it couldn't be merely a coincidence that Isabelle Hup...
Read More
How do I start writing about a man's love affair with Hollywood and the movies? Especially when he happen...
Read More