Former Director Ideation at Zee Network, filmmaker and writer Vinta Nanda is the editor of The Daily Eye, and has recently directed a feature-length documentary on feminism in India titled #SHOUT. Vinta produced, directed and wrote television serials including Tara, Raahein, Raahat, Aur Phir Ek Din and Miilee. Her film, White Noise (2004), was screened at international film festivals. Her Edutainment work includes the serials Sheila and Kasbah, feature film Anant, and Documentary, The Distant Thunder and she led The Third Eye program from 2013 to 2018 in partnership with Hollywood Health and Society, Norman Lear Center, USC Annenberg, supported by the Bill and Melinda Gates Foundation, which built platforms for interactions between creative communities and specialists, experts, social scientists and activists to initiate the idea of conscious storytelling.
Related Articles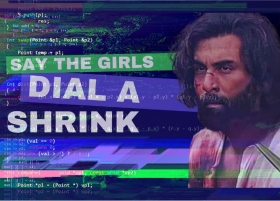 Animal is not only a retaliation to the women's demand for equal rights, it is the callousness of testosterone driven marketers who don&r...
Read More
Here, taking off from a few discussions at the Orange City Literature Festival she attended, Vinta Nanda looks at 'ethic...
Read More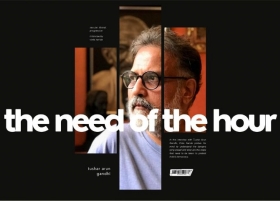 In this interview with Tushar Arun Gandhi, Vinta Nanda probes his mind to understand the dangers lying ahead and what are the ...
Read More
Through the Radiance it is aptly called, because as you step into the exhibition at the Jehangir Art Gallery you are captivated by Amol Palekar...
Read More
Vinta Nanda has this fascinating conversation with author and chronicler Savitha Suri about Khadi, the name, which belongs to ...
Read More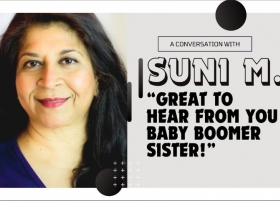 The title tells you all about her. "Great to hear from you baby boomer sister!" she shouts out to me when I get in touch with actor...
Read More
To each one of you who is dreaming big, here's a story that will confirm that everything is possible. Rita Meher, festiv...
Read More
The much-anticipated biographical epic delves into the life of Sheikh Mujibur Rahman, the towering political figure of Bangladesh. &ldquo...
Read More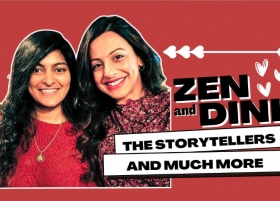 "Powerful words of two stellar artists, Zen Dot and Dini Parayitam, have stitched together this fabulous interview, which clearly mirrors...
Read More
Vinta Nanda gets in conversation with Disha Bhardwaj, a young filmmaker, whose first film Chupi Roh is selected to screen at t...
Read More