Vinta Nanda is the Managing Director of ACEE and CEO of the project THE THIRD EYE. She believes that storytelling and entertainment have the power to change and transform lives, bring well being, security and peace to the world.
Related Articles
Freny Manecksha brings stories from Bastar and Kashmir in her latest book Flaming Forest Wounded Valley. She gets into a conversation with Read More
Vinta Nanda chats with Rinki Roy Bhattacharya, one of the first feminists, a woman greatly respected by the entire fraternity ...
Read More
Ek Betuka Aadmi Ki Afrah Raatein is now streaming on Eventscape Vod Platform. Vinta Nanda has a chat with director Sha...
Read More
Vinta Nanda collided with photographer Vickky Idnaani at a dinner party the other day and here she reproduces a fun conversation she had with him.
...
Read More
Here's Vinta Nanda in conversation with documentary filmmaker Shabnam Sukhdev, who just completed her short film titled ...
Read More
Being Ritu Nanda: The Unforgettable Story of Ritu Nanda was released recently, here's the writer Sathya Saran in conversation with Vinta ...
Read More
When you meet someone who has done so much work in such a short span of time, you cannot help but be intrigued, writes Vinta Nanda Read More
How often have we all said, "Hey, let's have a blast", or, "What a blast we had last night", writes Vinta...
Read More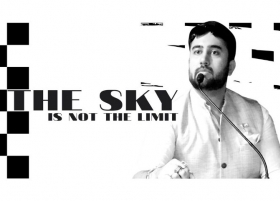 Langston Hughes said, "Hold fast to dreams for if dreams die life is a broken-winged bird that cannot fly" and MC Abbas lives by th...
Read More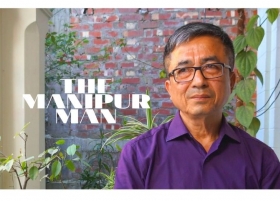 Bijoykumar Tayenjam is an author, a poet and a civil engineer in Imphal, Manipur, writes Vinta Nanda
Read More