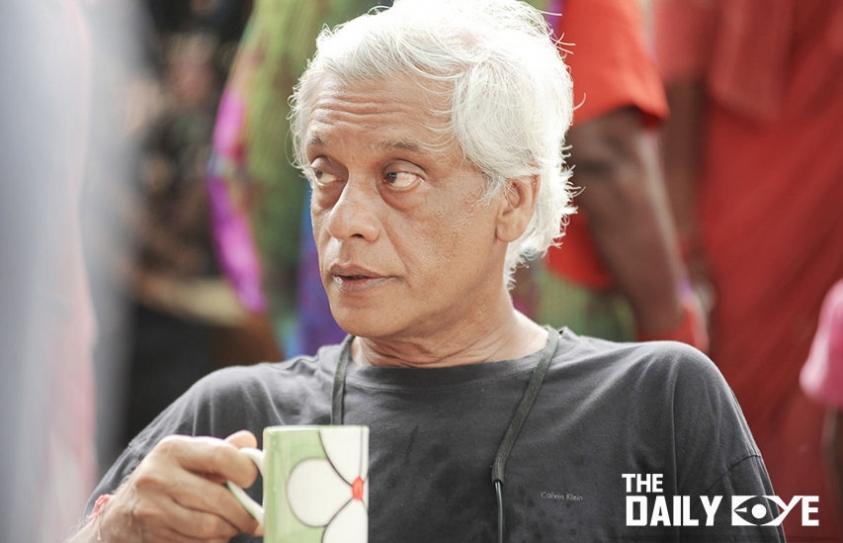 The Test of Love: Director Sudhir Mishra to make a film on Renu Saluja
by Yash Saboo
April 2 2018, 6:00 pm
Estimated Reading Time: 3 mins, 16 secs
Over the years Bollywood has seen directors not only talking openly about their personal lives but also sharing it through their films. To name a few, Mahesh Bhatt's Zakhm and Arth were taken out of the pages of his own life and are also considered as some of the most moving semi-autobiographical films of Hindi cinema. Such will be the film of Director Sudhir Mishra, who is all set to make a film on the life of late Bollywood film editor, Renu Saluja.
Renu Saluja was a three-time national award winner film editor. In the 1980s and 1990s, she worked with both mainstream and art house Hindi cinema directors, including Govind Nihalani, Vidhu Vinod Chopra, Sudhir Mishra, Shekhar Kapoor, Mahesh Bhatt and Vijay Singh. Her work encompassed multiple feature films, documentaries, short films, and television series.
Saluja was Mishra's live-in partner, but "you can refer to her as my wife too," says Mishra, who has collaborated with Saluja in the past. Few of the award-winning films were Dharavi (1993) and Is Raat Ki Subah Nahin (1996). "The film is my way of remembering her", he adds.
Actress Aditi Rao Hydari will be playing Saluja in the film, tentatively titled Swaha. "I am not making a film about a film editor, but a supremely confident woman who happened to be an editor. It is about my relationship with a wonderful woman. It will show her various facets," Mishra said.
Over the weekend, Mishra wrote a frank, heartfelt memoir on his late partner, Saluja, for the Outlook magazine. In the piece, he talks about the day (1 April 2000) he found out that she had been diagnosed with cancer. That was a time when Mishra was injured and on set of his film Calcutta Mail (2003). He immediately rushed back to Mumbai after hearing the news.
"I had spoken to Renu before getting on the flight. She had laughed about the diagnosis and told me not to worry at all. The doctors had told her the bloody disease had been caught early, she said, and that she would be back in the editing room very soon. That's not how it was, though," he recalled.
Saluja was diagnosed with stomach cancer at age 48 and died on 16 August 2000. Mishra wrote candidly, how the couple dealt with the disease.
Another excerpt from the write up goes like: "After she passed, it took me a long time to realise that you can't expect the same out of others and that it is unfair to do so. It was very hard. This was her. Renu: strong, brilliant, joyous, giggly, self-confident, compassionate, loved by her colleagues, her assistants, her maid, her sister, her parents and me. It felt really strange when she started withdrawing and the first chinks of weakness started showing. What slowly dawned on our lives was the unfairness of it all. She was always happy, never tense, never stressed even though she worked hard. She was loved by all, wasn't lonely, not a smoker and not a drinker too. Why did she have stomach cancer and not the others around her who had led far more decadent lives? She was 48, not very old at the time. The unfairness of it struck her and she started withdrawing. Slowly, she stopped coming home, and then decided to move to her parents' house."
He further recollects, "…That is the test of love I think; when the people you love, question themselves and push you away. When they're in that state in their life, they are not themselves, they lose the benefit of wisdom. At that moment, they can almost hate people. Can you stand by them?"
Sudhir Mishra reminisces about his last days with her in this beautifully written article that will bring tears to your eyes. Read if further on: https://www.outlookindia.com/magazine/story/the-end-of-our-montage/299970