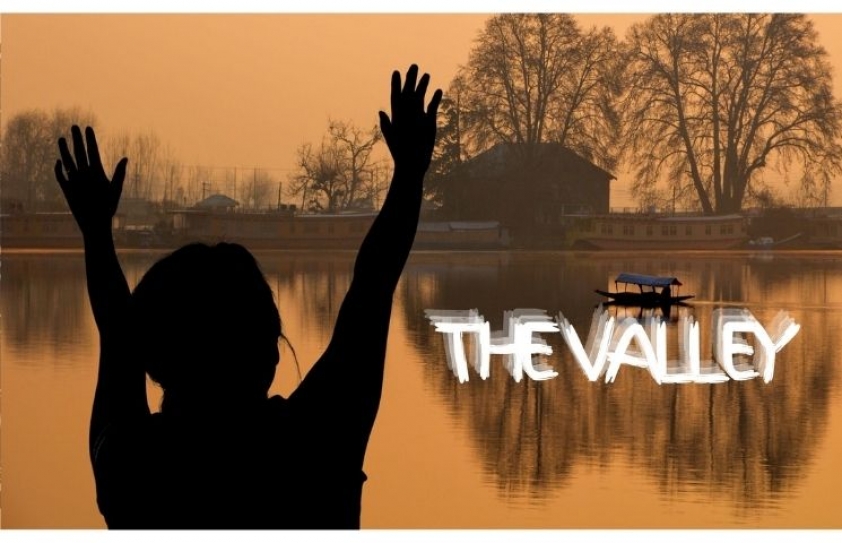 Signs of the Time: Call of the Valley
by HUMRA QURAISHI
November 7 2021, 12:00 am
Estimated Reading Time: 6 mins, 6 secs
This week Humra Quraishi looks into the way Kashmiri youth and their future is impacted due to communal politics in the Valley and outside too.
First things first, salaam and salutes to India's cricket team captain Virat Kohli. He comes across as a true player and also a committed leader. The manner in which he has dealt with his team's defeat in the recent World Cup matches and also come to the rescue of his team mate Mohammed Shami, speaks volumes of his upbringing and values.
Sadly, none of the old and retired captains and players, otherwise ever ready to hog the limelight, spoke. They never miss an opportunity to grab space on the small screen to talk about the game, but conveniently distance themselves when things that are sensitive like this one, come up. If only they had been vocal, like Virat Kohli was - he spoke like a real man! No mincing of words not scared of the abysmal political climate prevailing in the country.
How one wishes Kohli succeeds, and heads from cricket to politics, so that he can be one among the best governing this country and rescuing it from the clutches of the hawks hell bent on leading us to disaster. Whilst on Kohli and the hate heaped upon him, it gets crucial that the goons and trolls are not just identified but imprisoned as well. There's a limit to the extent this can go - with brutal attacks on innocent people increasing and anarchy remaining unchecked, it's clear that this abuse is being deliberately unleashed on social media and the streets just to halt sensible discourse and discussion from taking place.
When recently, Kashmiri students were taken in custody, I went through the interviews I had previously done with academic Siddiq Wahid, author and the former Vice Chancellor of the Islamic University of Science and Technology, Awantipora (on the outskirts of Srinagar). To quote him, "For almost the entire history of some of our educational institutions, the authorities have not allowed the formation of student unions, giving the young in our society no opportunity to learn how to protest, debate or even discuss matters such as politics, social issues, which are normally discussed at this age. These deprivations were historically instituted because of the atmosphere of distrust of the Kashmiri, which has not been corrected by successive administrations - political or educational. Such deprivations have their own effect."
During the course of the interviews, Siddiq Wahid had also said, "Reaching out to the young Kashmiris should be the top priority. To begin with, Delhi and the State government will have to work hard to remove the political uncertainty that is the bedrock of all the unrest in Kashmir… The State's education sector will need to take the initiative and be innovative both in and out of the classroom. It could, for example, institute forums through which students can socialise, discuss, debate and even protest on issues of various kinds, including politics. Outside of the schools, colleges and universities, the youth will need to be exposed to the revolutionary changes that have taken place in the world in the last twenty years and there will have to be out-of-the-box initiatives amongst corporations in the private sector, government agencies and NGOs to address the rehabilitation of the majority of the youth who have not been able to leave the Valley in pursuit of higher education and jobs."
Today, there is no visible move on the part of the government to contain the growing attacks on the young Kashmiris who travel out from the Valley. Reports of Kashmiri students being attacked and humiliated across the country keep coming. Communal comments are made, some are even called 'terrorists'. They do not get rooms at hotels and hostels because people are wary of them. They have to first report to the nearest police station before approaching guest houses for accommodation.
And about three summers ago, it was painful to see the plight of four young Kashmiri students studying in Rajasthan's Mewar University in Chittorgarh. They were openly targeted. Why? All that they did was to buy 300 gms of mutton from the local market but that was enough for 'beef' rumours to spread, which then led to them being arrested. They were released later of course, but by then the damage had been done.
There are no platforms or forums through which harassed Kashmiris can lodge complaints. There are no helplines either. It is not just the lack of transparency and accountability but communal hatred that compounds the situation. Though a large number of Kashmiri students study in various universities and colleges across the country, they mostly keep to themselves and move around campus in small groups. In recent years this situation has worsened, with reports of the right-wing brigades abusing and thrashing them coming with frightening regularity. And much against the hyped reports that young Kashmiris want to tag along with Pakistan, they state, "No, no, this is useless propaganda spread by the agencies to distract from our azaadi."
With fresh reports of landmine deaths taking place in the Kashmir region, it also becomes important to focus on landmines and the disastrous impact they have on human beings. About seven years ago, a case study conducted by Hope Disability Centre on a four-year-old child, Fayaz Ahmad, hailing from the Kashmir Valley's Tosa Maidan, some shocking facts had emerged: On 19th May, Simran, a seven-year-old girl and her four-year-old brother, Fayaz, were playing outside their house with a bag full of soil, unaware that there was a littered shell in it. The shell exploded, killing Simran on the spot and blowing off both of Fayaz's legs. On hearing the sound of the explosion, the family rushed out of their home and found Simran's charred body parts scattered in a pool of blood, and Fayaz screaming in pain. Showing huge courage, Riyaz Ahmad, the children's father, who is a shawl weaver with limited economic resources, immediately took his son to the city hospital for medical care.
Fayaz was identified by the field workers of 'Save the Children' in June 2014 and was in the month of July referred to a physical rehabilitation camp organised by Handicap International and Hope Disability Centre (HDC) in collaboration with Save the Children at Budgam. In May 2015, he was admitted to the hostel of Hope Disability Centre and provided with prosthesis. Though with that aid he could walk but obviously his childhood was dented with this major disability.
It is not a question of one child, but hundreds living in and around Valley's Tosa Maidan. On the surface it is a beautiful meadow in the Budgam district of Jammu and Kashmir but it is known as a death trap because of unexploded shells and the residual material spread in the area. Perhaps, that's why Tosa Maidan is also called the 'Meadow of Death'. I'm told, landmines are there across the LOC too. Fact is that landmines in J&K come into focus only when tragedies occur. Otherwise who even cares about the accidental deaths?