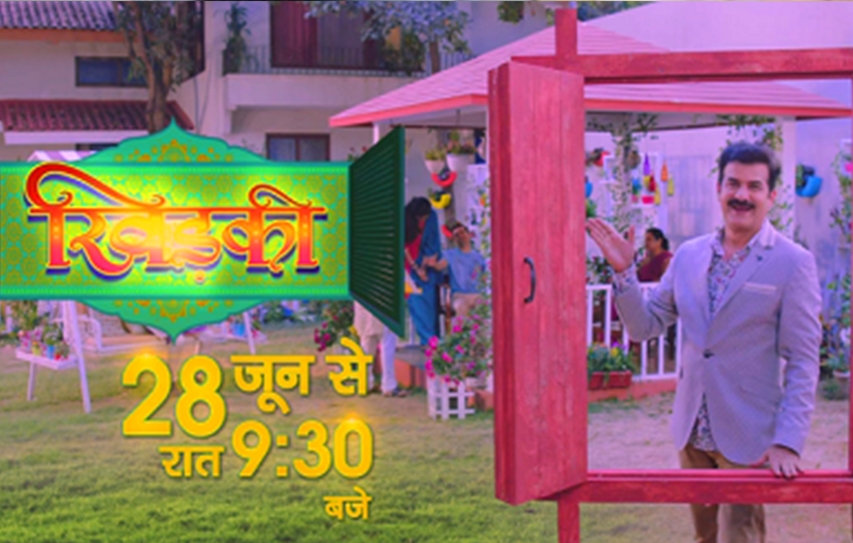 True Review Television - Threshold Of New Shows Take A Window Seat
by Piroj Wadia
July 2 2016, 11:15 am
Estimated Reading Time: 2 mins, 52 secs
Just launched, two new shows, on two different channels which could grab eyeballs at primetime. Star Plus' Ishqbaaz is the conventional drama about three contenders to head the family business empire. All three disparate personalities – Shivaaya, is hardnosed and arrogant; Omkara, is an artist and has no interest in business; and Rudra, is a flamboyant playboy. The grandmother, the fathers and the mothers are eager to select the top guy from these three young Oberoi scions. The surprise factor is Mahesh Thakur is sporting a beard, one almost didn't recognize him.
The other newbie, Sony SAB TV's Khidki is probably the first show on Indian television to invite content from viewers to weave into a script. The show is entrusted to JD Majethia's Hats Off Productions, and enacted by A-List actors from TV and theatre. The first story Anju Ki Shaadi has already booked a berth for Khidki in most homes, where viewers are splitting their sides with the foibles of the Thakker family. Peopled with characters easily found in middle class housing, complete with nosy neighbours, Anju ki Shaadi is still waiting for the lost bride. Anju, by the way, is the local Mary Kom; who sleep walks.
Sony SAB must be credited with long running and quality comedy shows, and as comedy is a tough act to follow, the creators of such shows are always faced with a challenge to bring something new to the table. Sony SAB is invariably on the hunt for innovative laughter time, and has explored a unique route for its new show – Khidki. The USP of the new mini-series is that real life funny stories are sourced from viewers across India, which are being developed and adapted for the small screen. This is one way of assured originality and variety of content.

True to its identity of successfully connecting, entertaining and engaging with viewers, SAB has decided to launch Khidki in a manner no different. All of us have our favourite funny stories which are revisited at family reunions and the younger generation too gets to laugh at the foibles of a forefather or an aunt or uncle. Most of such stories are relatable to others too, so Khidki is truly democratic content at best.

Khidki will feature a set of recurring actors like Sarita Joshi, Rajeev Mehta and Lubna Salim to name a few who will portray different characters in different stories, along with narration by host JD Majethia. Each story will be narrated over a minimum of three to eight episodes, depending on the length of each story.

Meanwhile, Meri Awaaz Hi Pehchaan Hai which revolves round two sisters who are rival singers is like a roller coaster which gets stuck from time to time. The surprise package, a few episodes back came from Aditi Vasudev who plays Ketki Mistry, the younger of the Gaikwad sisters. She comes home late one night very drunk. The actress must be credited with playing the scene with just the right amount of swaying, teetering and blabbering. Kudos, Aditi. I can't help but point out that if the story is set a few decades ago, how come the costume designer's has allowed Kalyani, Ketki and Protima Bose to wear contemporary looking saris. Even Karan's dress code is very now.

Make sure you get a look at these new shows, before the deluge of more new ones.