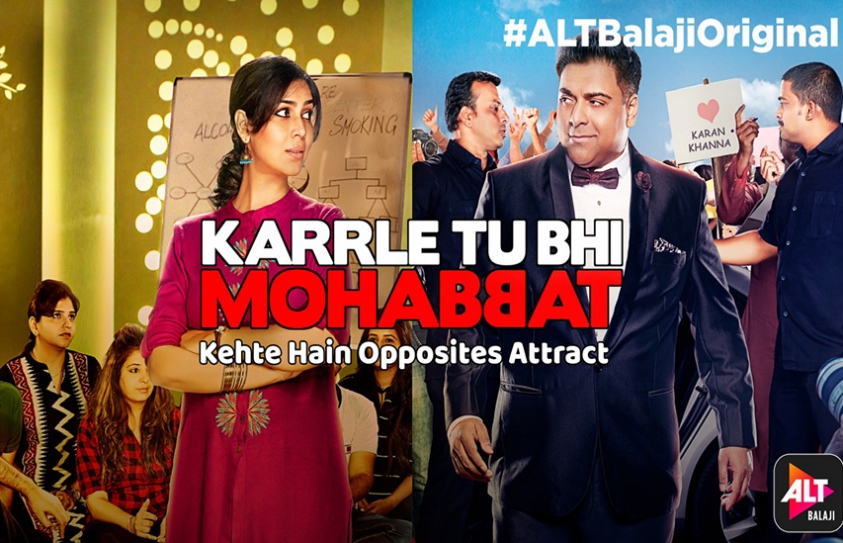 Ekta Kapoor, Still A Pioneer
by Piroj Wadia
April 29 2017, 6:06 pm
Estimated Reading Time: 2 mins, 48 secs
I am Ekta Kapoor's ardent detractor for the OTT melodramas she has filled living rooms across India at prime time. Sure shows like Kyunki Saas Bhi Kabhi Bahu thi have their place in televisions history. But it soon became a tedious exercise in kitchen politics. I now doff my hat to the czarina of soaps for picking up the newest medium -- web series and using this as a platform for barrier breaking content. She has boldly trod where no content house in India has dared to go; Romil Juggal is a take William Shakespeare's classic of young romance Romeo and Juliet. The twist here is two sons of feuding neighbours fall in love with each other. Now the Bard's purist following will revolt at another twirl to Romeo and Juliet. When Baz Luhrmann made Romeo and Juliet, the characters zoomed around on super power bikes in leather jackets and gelled hair; the weapons were guns. Closer to home theatre groups have set the play in present day and the gowns and tights with tunics have been replaced by power dressing and jeans. Both times the purists rejected them.
With Romil and Jugal, Ekta Kapoor is holding a mirror to the gay and lesbian fraternity that their stories of love and unacceptance are as much relevant in reality as they are in books, plays and films. There are so many Romils and Juggals who will identify themselves with the protagonists in the web series.
The feuding families of the Shakespeare original are present, but the opposition comes strong and fierce from the families of the two young men who confess undying love for each other. Although a web series, Romil and Juggal indicate that Indian producers as well as audiences are open to unconventional stories. The word 'Gay' which once raised eyebrows, is now a reality and has found acceptance in society. Using the changing social mindset to advantage, Balaji ALT's show t will further help the audience through this transition and change the thought process. Ekta Kapoor's bold web series will now bring out the necessary change in the digital platform with Romil and Juggal – the Gay love story which is quite interesting and unique. Ekta is challenging the taboo of homosexuality in the best possible way. The two men discover their feelings for each other during auditions for Romeo and Juliet.
Casting has scored a hit. Maninee Mishra plays Romil's OTT Punjabi mother, whereas Suchitra Pillai plays the culturally inclined South Indian mother. The two young actors in their path breaking roles are a casting coup of sorts, especially Manraj Singh as Juggal, who has love written all over his face. While Rajeev Siddhartha plays Romil. It should transport viewers into a dream land of two men who are in immense love with each other.
Because of the sensitive nature of the story, Romil and Juggal is web cast on Balaji ALT. Web series are the new medium to tell stories which are socially path breaking, till a wider slice of society accepts tales of love. Kudos Ekta Kapoor, you are a true pioneer with Balaji ALT.
Balaji ALT is also showcasing the popular on-screen couple Ram Kapoor and Sakshi Tanwar in lead roles in a finite web series Karrle Tu Bhi Mohabbat.