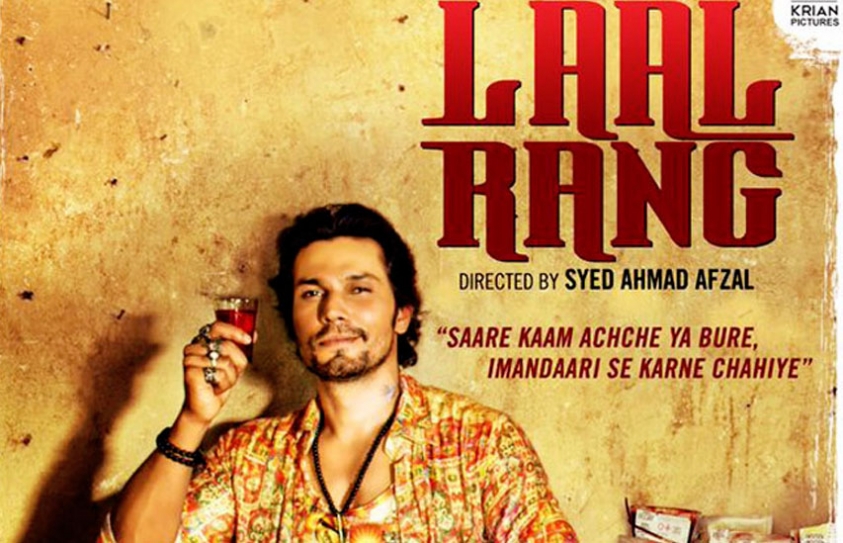 True Review Movie - Laal Rang
by Niharika Puri
April 24 2016, 2:57 pm
Estimated Reading Time: 2 mins, 9 secs
Cast: Randeep Hooda, Piaa Bajpai, Akshay Oberoi, Rajniesh Duggall, Ashutosh Kaushik, Meenakshi Dixit, Shreya Narayan, Rajendra Sethi, Pushkar Anand, Kumar Saurabh, Atul Chouthmal,
Director: Syed Ahmad Afzal
Produced: Nitika Thakur
Writer: Syed Ahmad Afzal, PankajMatta
Genre: Action.
Duration:147 Mins*
The bloody saga of betrayal, blood banks and boredom is set in Karnal, 2002.
Rajesh Dhiman (Akshay Oberoi) is a light-eyed bloke, enrolled at a local government hospital because he does not want to be a peon like his father. His noble intentions get derailed by Shankar Malik (Randeep Hooda), who deals in blood money. Literally. Also, something about his jaundice-hued shades and RX-100 bike makes Shankar the sort of guy Rajesh would look up to. He gets sucked into Shankar's shady blood bank racket, leaving a string of victims or strewn notes in their wake. They rejoice during the dengue outbreak because that is how they profit during peak season.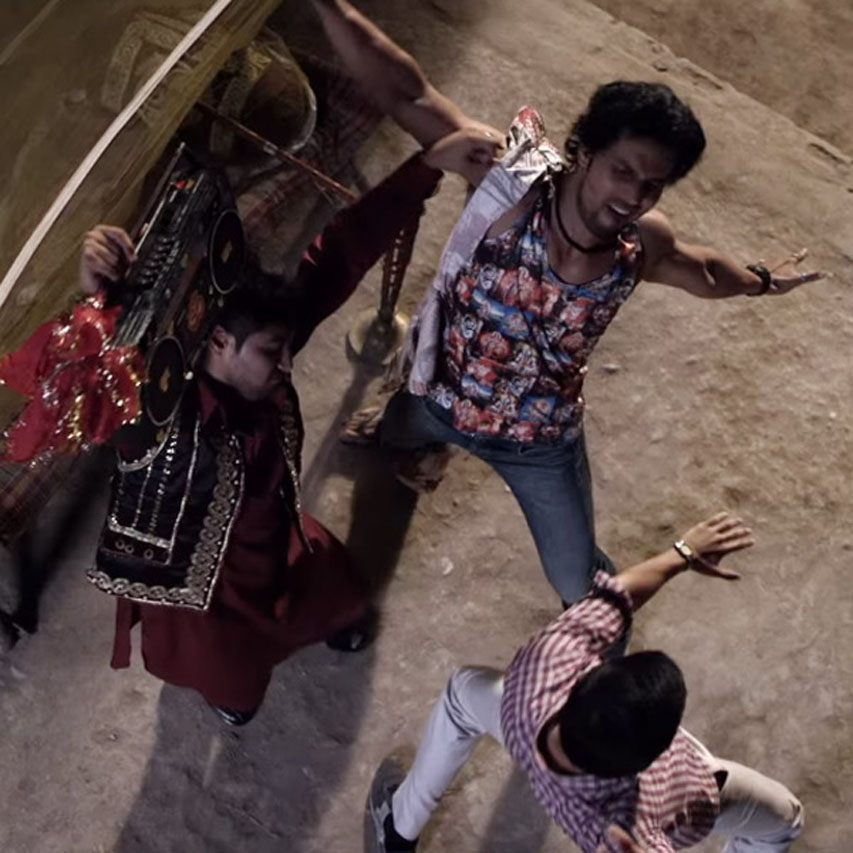 Rajesh and Shankar are sworn into eternal bro-dom because Shankar wingmans for him when it comes to wooing Saharanpur beauty Poonam Sharma (Pia Bajpai). Rajesh also tries to do his bit for Shankar's love life but somewhere between the feisty Neelam (Shreya Narayan) and the educated Dr. Rashi (Meenakshi Dixit), the lad makes a mess of things. This is why he should have stayed away from overtaking the blood business where he had none. Things do not go too well for him and everything spirals out of control.
Laal Rang is an earthy, near-authentic take on the illegal going-ons in the blood bank business marred by loud background music and songs that are out-of-place with the tone of the film. The film showed promise of good writing like the sequence where Shankar summons a cycle rickshaw and four halt: the one Rajesh picks refuses to take money from him. Similarly, another scene where Shankar waves off the cops from the scene of his dealings is a nice touch. Poonam prays to a picture of herself as a child where she is dressed as a female deity because she believes that God dwells in little children. In a quirky, whimsical touch, a character working for a blood bank in a Delhi hospital is called Dracula.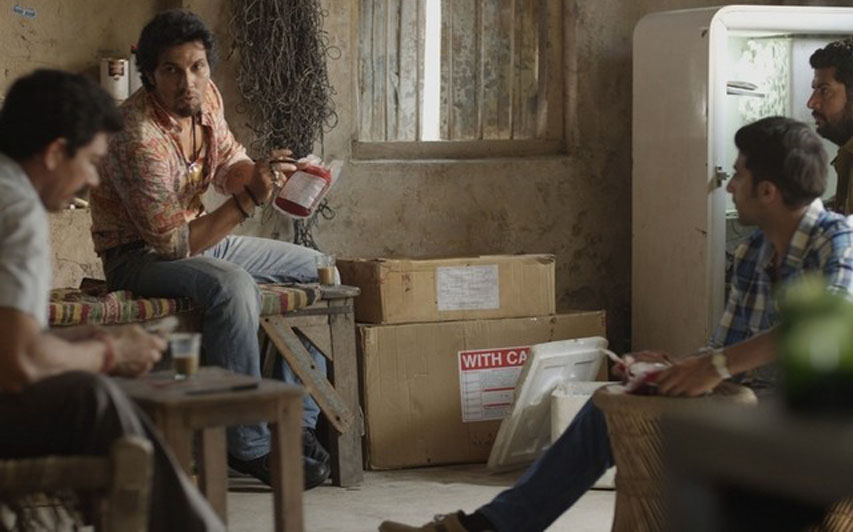 Randeep Hooda shines as the charismatic leader of the operation. Rajneesh Duggal could have been the perfect counterfoil to his character yet gets oddly limited screen-time. Laal Rang had sparks of interesting moments and dialogue exchanges but mostly goes all over the place with its uneven handling. It is unfortunate that a film of this grave subject matter should get contaminated with oddities, much like the intended goods in transaction.