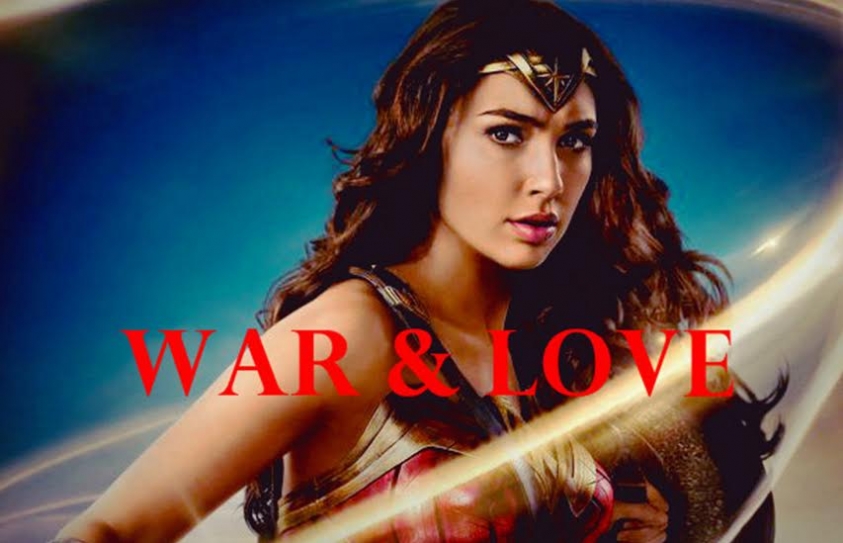 True Review Movie - Wonder Woman
by Denver Fernandes
June 3 2017, 7:47 pm
Estimated Reading Time: 3 mins, 48 secs
Cast: Gal Gadot, Chris Pine, Robin Wright, Danny Huston, David Thewlis, Connie Nielsen, Elena Anaya

Produced by: Charles Roven, Deborah Snyder, Zack Snyder, Richard Suckle
Director: Patty Jenkins
Screenplay by: Allan Heinberg
Duration: 141 Minutes

Story by:Zack Snyder, Allan Heinberg, Jason Fuchs
Genre: Super Hero Film

Wonder Woman is the world's most popular superhero and she has finally made it to the big screen in her own solo movie. The movie has a lot of duties riding on its shoulders, not just as a feminine icon but moreover to break the DC extended universe's dry spell of heavily criticized movies. I'm glad to say this movie is not a disappointment at all. Wonder Woman delivers, and delivers with sheer passion, nuance and awe. Patty Jenkins, the director, has given the dark DCEU a ray of hope. The movie offers a fresh take on the superhero formula and has what the previous DC movies lack, heart.
Wonder Woman goes a little beyond the typical origin stories we've come to see. The film opens with the backstory of how Amazon warriors came to be on the hidden island Themyscira and other Greek mythology revolving around Ares and Zeus. It starts with a flashback of when Diana / Wonder Woman (Gal Gadot) was little and how she was raised by, Mother/Queen Hippolyta who's greatly protective of her (Connie Nielsen) and General Antiope (Robin Wright) who wants her to be a force to be reckoned with. Both care about Diana and wish to raise her differently. With coming of age sequences, she grows to be a deadly warrior who's been trained harder than all the other Amazonians. Amidst tranquility, a plane piloted by Steve Trevor, (Chris Pine) an American spy crashes into the ocean and Diana saves him. When he tells her about World War 1 happening outside of her peaceful island, Diana decides Ares must be behind it. She agrees to help Steve escape the island and bands with him to save the world from Ares.
The whole fish out of water take was delightful and refreshing. Marvel did it with Thor but this was better and more interesting. Gal Gadot fuses curiosity, earnestness and badassery with the expressiveness we expect from Wonder Woman. She's naïve to the outside world but still holds strong morals. Her character doesn't listen to men, firmly believes she's equal and doesn't talk to other women about men like the usual onscreen female characters. Chris Pine as Steve Trevor is likeable and an above average male specimen. He delivers a charming performance alongside Gadot. The Amazonians were fierce and watching them interact with each other was nothing like anything we've seen before on film. Many of them were of color and in their late 30s. The supporting cast was a bit underplayed but their appearances were memorable. The director gives every character enough screen time and wit to make them amiable. Patty subtly threads on politics, racism and well needless to say feminism. Although this seems to be a lighthearted hopeful movie the themes in it deal with much more. The feminism in the film is sly and ordeals and consequences of war are brought out with a universal statement of "mankind is evil". The plot and intricacies of characters lead Diana to question her black and white approach to war and destruction. Rather than have a superpower antagonist, the actual bad guy is war. The obsessive German General Ludendorff (Danny Huston) and Maru nicknamed Doctor Poison (Elena Anaya) are not very interesting and their backstories are broad strokes. The God of War is introduced in a very unique fashion in the third act and the movie takes a whole different turn into a bombastic, super destructive fight between the two, like the previous DC movies. But even with all the explosions and noise, the movie holds its heart out making you feel for the characters in it.
Wonder Woman is not a perfect movie. It's a damn good one though. Patty Jenkins has done a phenomenal job at making her origin story grounded and inspiring. The visuals and fight sequences were stunning, especially the island of Themyscira. Wonder Woman is Christopher Reeve's Superman to the new generation. Despite a somewhat messy third act, Wonder Woman will make you believe that love can overcome everything in this battle-scarred world. This is the summer blockbuster you've been waiting for.