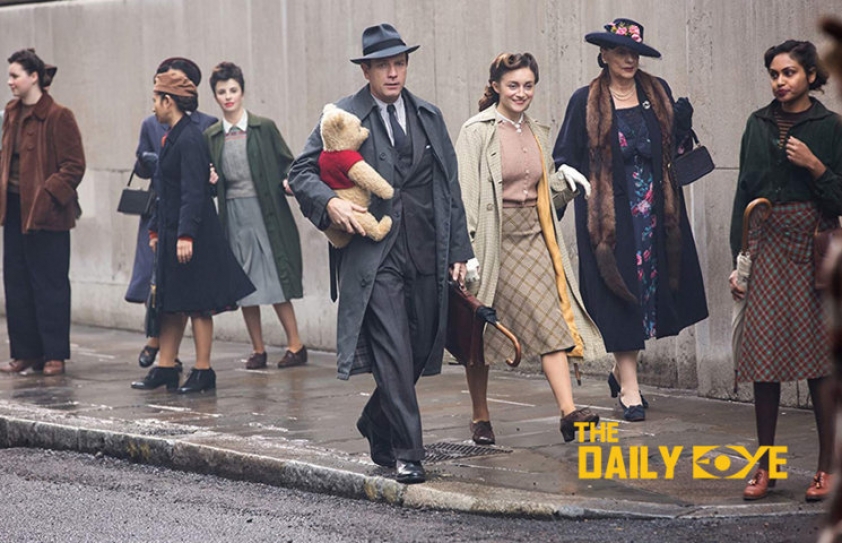 "Disney's 'Christopher Robin' will leave you Teary-Eyed till the End "
by Yash Saboo
August 9 2018, 4:10 pm
Estimated Reading Time: 2 mins, 48 secs
Walking into the screening of Disney's Cristopher Robin, one would expect the auditorium doors to be a gateway to childhood, seeing the beloved Pooh and his friends come to life again. But it's not quite so. You do get to see your childhood characters again but there's a catch. Pooh, Tigger, and their friends have grown old and have grey hair and only people with greatest of emotional fortitude will be able to withstand that.
Fans of A.A. Milne's delightful stories about an industrious, honey-obsessed bear named Winnie the Pooh and his gang of forest-dwelling droogs — Kanga and her child Roo, pragmatic Rabbit, wise old Owl, anxious Piglet, the emo-dour donkey Eeyore, the manic and possibly Meth-addicted dynamo that is Tigger — may recall that at the end of The House at Pooh Corner, there's a farewell party. Christopher Robin, their young human friend, is saying goodbye; he's heading off to a world far beyond the land of heffalumps and woozles.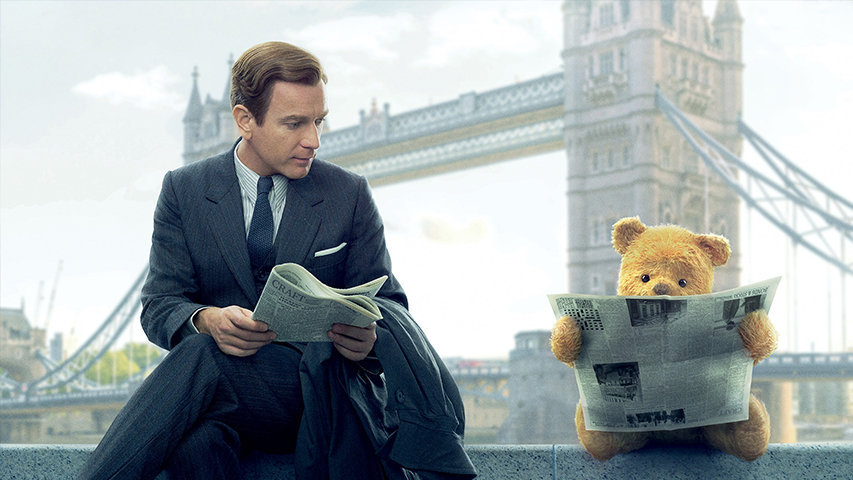 hdqwalls.com
The scene is recreated at the beginning of Disney's new live-action movie set in what we guess we're now calling the Poohniverse (thank you, Twitter!), as young Christopher (Orton O'Brien) cavorts with CGI versions of his old pals. The film then proceeds to answer the question that many, or some, or maybe absolutely no one, has been asking for decades: So like, what happened to Christopher Robin after that?
Like every adult out there, Christopher Robin has grown up to become so bogged down by grown-up priorities and anxieties; he's at risk of losing his family. It's then when he needs a reminder of who he is at heart before adult life hardened him and blinded him to what really matters, that Pooh shows up.
The film is not all fun and games, which the earlier Pooh films have been. This one will take you on an emotional rollercoaster ride. As a director, Marc Forster doesn't help matters by shooting the busy streets of London and the empty paths of the Hundred Acre Woods in the same grey colours. Early in the film, Pooh puts his paw against some brush in a shot that feels self-consciously designed to evoke the naturalistic poetic wonder of late-period Terrence Malick, but it lacks the visual grace of 2016's kiddie Malick pastiche Pete's Dragon. Instead, the movie's greatest pleasures are verbal: Pooh turns the waxy clichés of modernity into honey-spun aphorisms of startling linguistic profundity. His constant talk of "nothing" and "something" makes you wish he'd start his own podcast. The film is also considered dark for children.
When the trailers for Christopher Robin first debuted, some fans were taken aback by the design of the new Pooh, and it's true the texture of his fur does take some getting used to. Honey sticks to his face and mud cakes around his feet in unnerving ways. His eyes look vacant. But it's all in the voice: Actor Jim Cummings has been providing the velvet timbre since 1989 and he's excellent here, selling each observation, zinger and heartfelt message with an understated lilt. Even if you've become a results-obsessed workaholic like the movie's hero, all you need to do is close your eyes. The sound of Pooh takes you home.