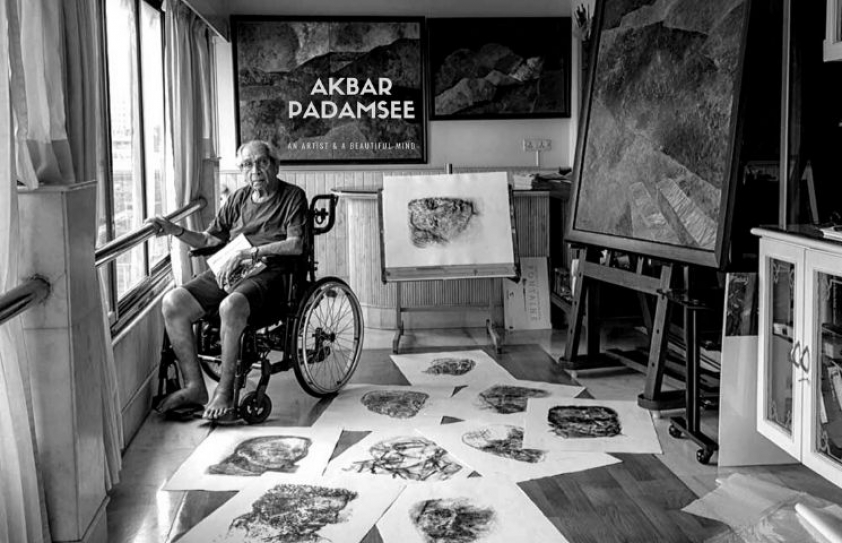 Saluting Akbar Padamsee, an artist and a beautiful mind
by Khalid Mohamed
January 7 2020, 4:15 pm
Estimated Reading Time: 3 mins, 47 secs
It was with a tentative sense of bravado that I had approached Akbar Padamsee, supremo artist, for the use of one of his brilliant metascapes – as the backdrop of a theatre play I was attempting some five to six years ago at the NCPA, Mumbai.
His home-cum-studio in a tree-lined bylane close to the Worli Century Bazaar, was sunlit on that early afternoon. That was the reason he had moved to that address. His eyesight was perhaps failing him, and he was confined to a wheelchair. When I put forward my nervous request, his immediate response was, "You didn't have to ask. Go right ahead."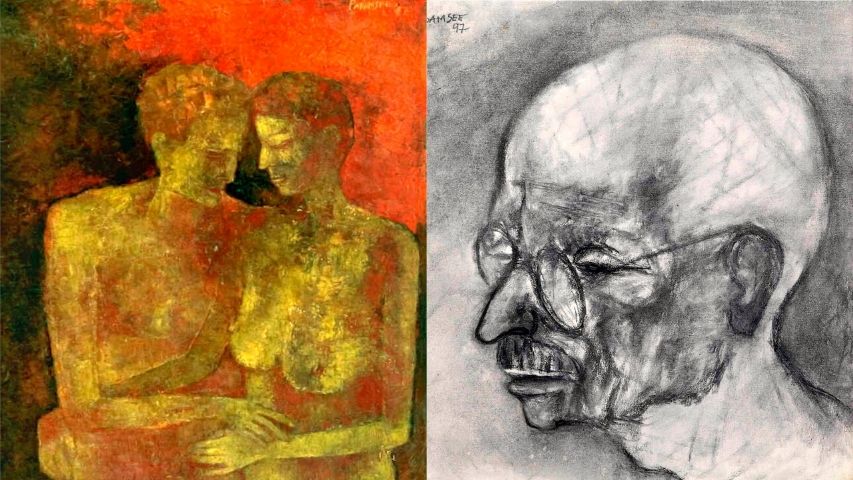 A generous supporter of cramped-budget bids in cinema and art, that was a humbling gesture by the master artist who passed away at the Isha Yoga Ashram on Monday at the age of 91. He couldn't make it to the shows of the play, Kennedy Bridge, but he did 'phone to ask, "So how did the performances go?" I couldn't say "Great!" or "Okay" because they hadn't.
My attempt was to fuse, if that's the right word, elements of popular cinema and stage with high art. A culture vulture had emerged from the opening show, gruffing, " That was pure Bollywood shit", another of his ilk had muttered, "Why were the backdrops so arty?" My bad. Yet, I will always cherish the experience for the unstinted back-up by Padamsee.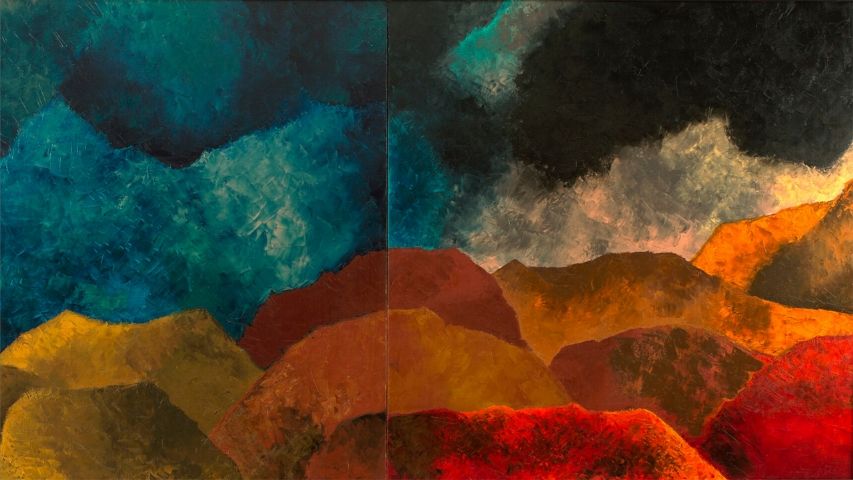 Earlier while working on an authorised biography of his peer artist M.F.Husain (which couldn't be completed because of his self-imposed exile to Muscat, Padamsee had assented readily to an interview on his comrade-in-arms of the legendary Progressive Aritsts' Group founded in 1947.
A recall of their argumentative meeting at a café at the Paris Charles de Gaulle airport, had stayed with Padamsee. "Maqbool didn't care that he missed his flight. We were at the café for two days, straight on, just talking," he had reminisced, elaborating, "He felt I was being too critical of his at times showy approach to art, he wanted to understand why. He listened attentively, refused to agree, and kept losing his temper. He just kept arguing that he was right. Our differences in out outlook to art didn't affect our lifelong friendship though. By the way, when he got hung up on Madhuri Dixit, I told him, 'There you go again.' Maqbool was an expert at getting publicity, he's always been a limelight moth."
By contrast, Akbar Padmasee never courted media exposure. He received it naturally, and either spoke simplistically or with complexity, depending on the interviewer's calibre. Aware of my limitations, I couldn't ever solicit a conversation on his art – its vastness and consistency of thought and expression needed extensive study.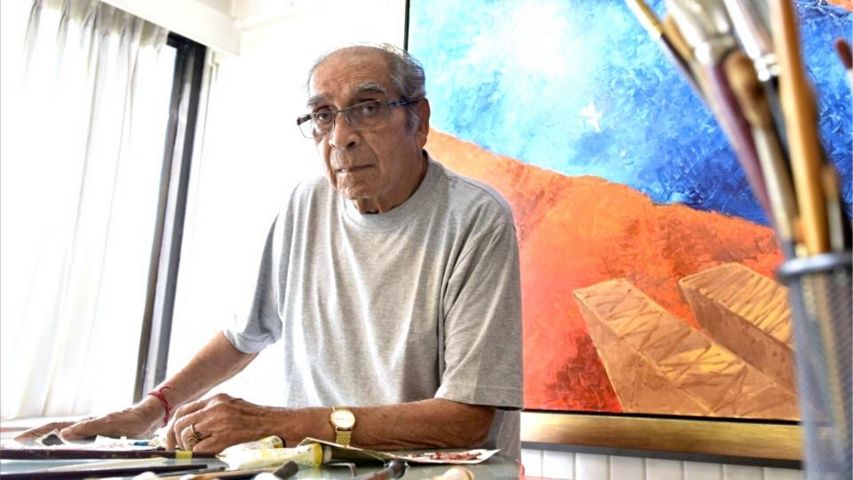 I couldn't just ask him about his evocative nudes, watercolour faces, the portraits of Gandhi, the ricochet between bold colours, nuanced black and whites and computer graphics which were much ahead of their times.
It was sufficient for me to just see them and take a hold of me. A friend in Delhi owned one of his landscapes on canvases, in burnished rust and black hues. The landscape was another realm, and yet real, it could be somewhere and yet nowhere.
When he was in late '50s, Padamsee would host impromptu parties at his Juhu home. I could be a part of one of them, courtesy Mani Kaul and Kumar Shahani.
Padamsee respected the uncompromised spirit of the avant-gardists, in return the filmmakers were clearly his fan-boys. When Kaul exhibited his own paintings at Chemould's, they showed a distinct influence of the guru. Shahani began a documentary on the artist. Was it completed? Are there rushes in the cans somewhere? This documentary remains largely unseen, more's the pity.
Reams could be written about Akbar Padamsee, of his art and I dare say, his many-splendoured life. Women loved him, men saluted him. Undoutedly, it would be simplistic to say that he was an artist with a beautiful heart and mind. But that's what an unconditional admirer, like me, can summon up at this moment.
Suffice it to say that if such artists – an accessible intellectual -- still exist in this millennium, I've to still come across one.